Chicken Taco Bites are bite sized chicken tacos designed to get our oldest son to eat!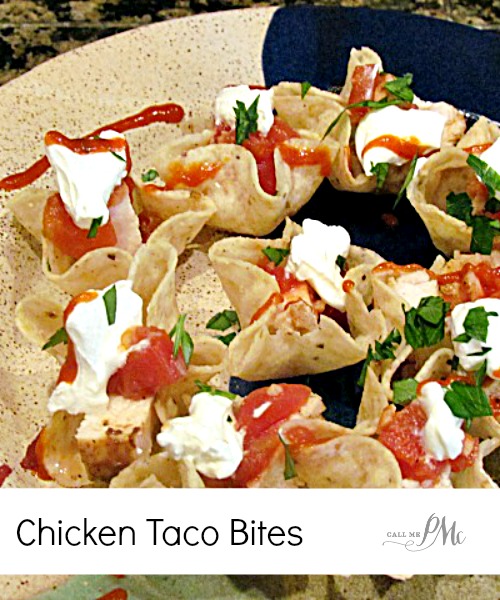 It's always a struggle to get our oldest son, Lincoln, to try a new food.
It's frustrating.
It's challenging.
Sometimes we fail,
but sometimes we succeed.
And that little success, allows us to keep creating dishes we think he'll like.
This dish was created as a result of that constant Tug of War!
Who knew he'd like Chicken Tacos?!
But, he likes chicken and he loves 'Mexican chips'.
Our new strategy is to get him to commit to ONE BITE.
(I'm not ashamed to say we've resorted to
bribes
rewards at times!
I feel like JR Ewing on Dallas, "Son, you're gonna take a bite….
and turn Southfork over to me….
and I'll make sure things work out with Elena."
Don't you just love how he never raises his voice, never gets frantic?
And those eyebrows!?
Did you know The Eyebrows have their own Facebook and Twitter pages?!
L-O-V-E that!!!
Do you have a picker eater? What techniques do you use to get him/her to try knew foods?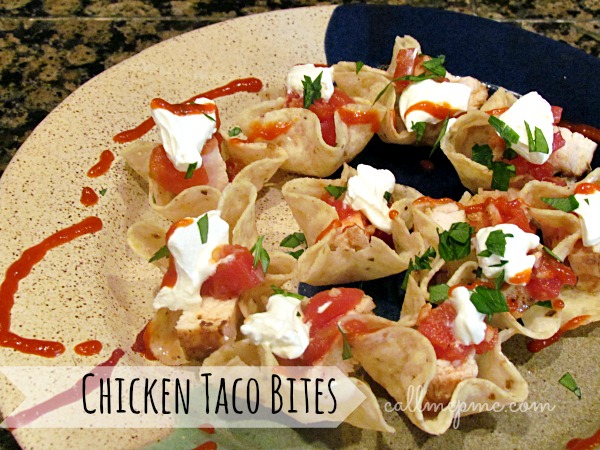 *
The Sriracha Hot Chili Sauce is VERY

hot

, use with caution!*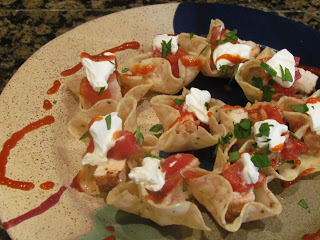 Easy and Quick Chicken Taco Bites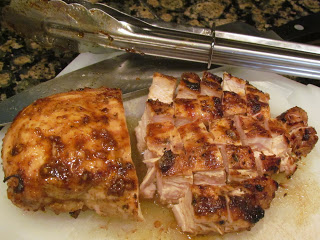 First marinate 3 to 4 chicken breast in taco and fajita seasoning. Grill chicken, then cube or shred.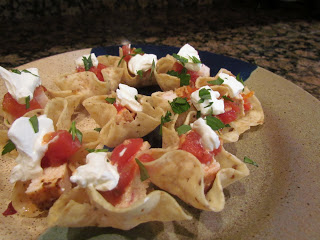 Add chicken to tortilla chips. Top with pico de gallo and sour cream.
Chicken Taco Bites
For adults, drizzle Sriracha Hot Chili Sauce
sauce over top for extra heat!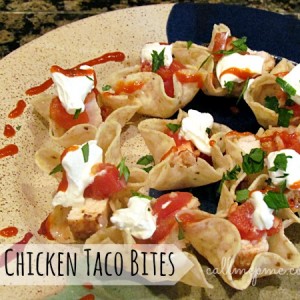 Print Recipe
Chicken Taco Bites
Ingredients
3 to 4

boneless

skinless chicken breast

1

T

taco seasoning

1

T

fijita seasoning

3/4

c

water

Tortilla chips

pico de gallo

shredded cheddar cheese

sour cream

Sriracha Hot Chili Sauce
Instructions
In a gallon size zip top bag, mix taco seasoning and fajita seasoning together. Pour in water, zip closed and shake until well combined. Add chicken, close, sit in

bowl

to avoid leaks, and refrigerate 1 to 4 hours.

Grill at 350 degrees approximately 30 minutes depending on size and thickness of breast. Insert

instant read thermometer

, when it reads 160 degrees they're done. Remove and allow to rest 5 to 10 minutes. Cube chicken.

Meanwhile, spread tortilla chips to a platter. Layer chicken, pico de gallo, shredded cheddar cheese, and sour cream (black olives, green onions, or any toppings can be added at this point). Garnish with a drizzle of Sriracha Hot Chili Sauce (for adults) and enjoy!
Notes
Recipe from Paula at https://www.callmepmc.com/ Recipe original from Paula at Call Me Pmc © 2012 – 2013 CallMePMc.com – All Rights Reserved "All recipes and images are original and the sole property of CallMePMc.com © 2012-2013, with all rights reserved. All content herein is meant for your personal enjoyment only. Content on CallMePMc.com is in no way to be used for commercial purposes. Other than linking to a page or pinning an image only on Pinterest (complete recipe is not allowed to be copied to Pinterest or any other site), Call Me PMc asks that you do not copy or otherwise use images or original recipes for any other purpose. If you would like to use any of my pictures you must first contact Call Me PMc and get express written permission. Use of this site automatically constitutes your agreement to these terms."
Also try:
Mini Muffulettas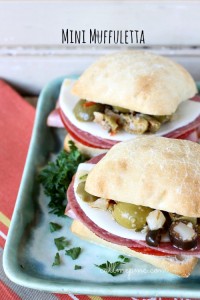 Hope you enjoy my Chicken Taco Bites!