This is one of those throw-together dishes that you just use what you have.
I had these leftover slider rolls that I knew we wouldn't eat with hamburger sliders.
I just scrambled and egg with cheese and put some thick cut Wright's bacon on it.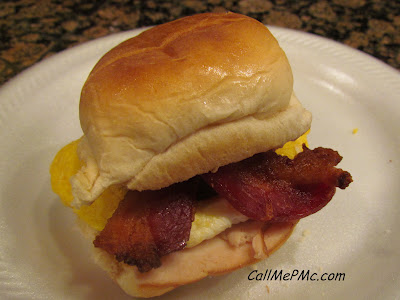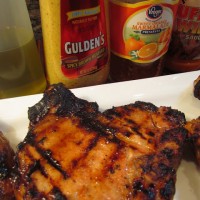 Bacon, Egg, and Cheese Breakfast Sandwich
1 egg 1 slice cheese 1 (or 2 or however many you want) slices of bacon salt and pepper to taste 1 slider bun (or small hamburger bun)
Ingredients
Heat skillet to medium

break egg in a cup add salt and pepper and whisk. Pour egg in skillet and stir.

Tear cheese into pieces and add to egg as it cooks. When cheese is melted and egg is done add to

bottom of bun

top with bacon and other half of bun.