Bechamel Sauce & Cheese Sauce recipe is an easy, basic sauce recipe. Master this and you can make many different sauces.<
Béchamel sauce is known as white sauce, is made from a white roux (butter and flour) and milk. It is a mother sauce of French cuisine. This simply means it's the base sauce for other sauces such as Mornay sauce, which is Béchamel with cheese.
With a medium thickness, this sauce is perfect for mac and cheese. It's often used in gratins like potatoes and baked vegetables.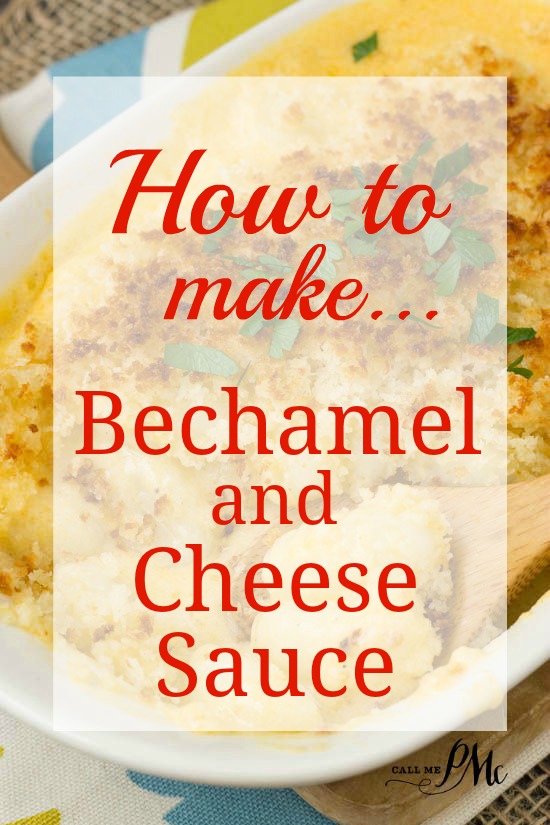 Bechamel Sauce & Cheese Sauce
You can make this white velvety sauce in two easy steps. Make a roux and add gradually your milk. Season with salt.
It's simply delicious!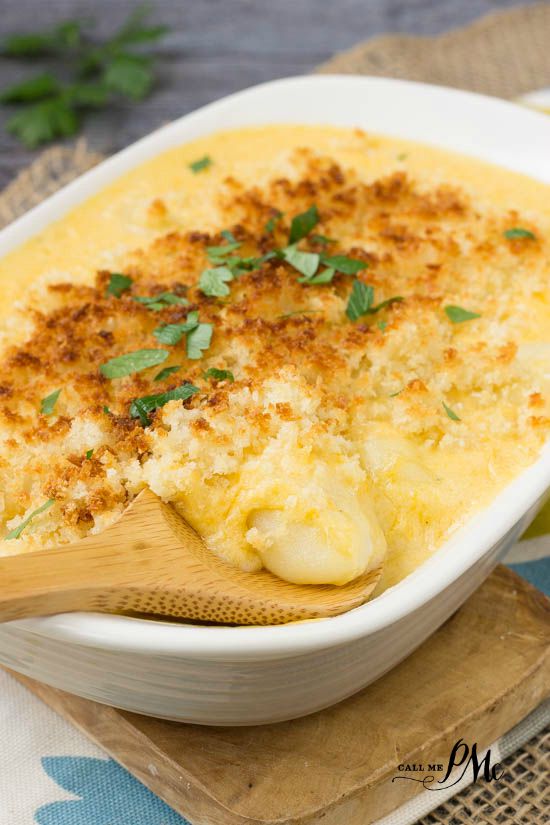 How do you make this sauce?
Melt butter in a saucepan.
Stir in an equal amount of flour
Cook the mixture for just under a minute. This is known as a roux.
Stir in milk, a little at a time, making sure to stir well so that no lumps form.
Bring the mixture to the boil, stirring constantly, so that the mixture thickens and becomes glossy.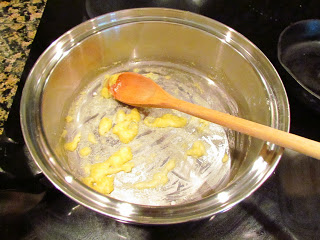 Melt butter, add flour and cook 2 minutes.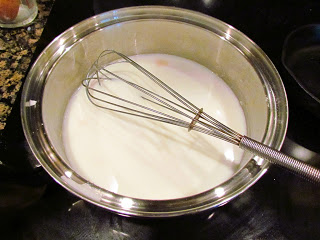 Add milk and bring to a boil.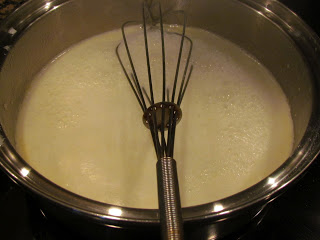 Add 2 c cheese and stir until melted for Cheese Sauce.
Basic Bechamel Sauce (instructions for Cheese Sauce included)
How to make the 'mother sauce' bechamel as well as cheese sauce.
Instructions
Melt 2 T

butter

in a sauce pan.

Add Salt and pepper.

Pour 1 c milk into sauce pan and whisk until smooth.

Bring to a boil, then reduce and simmer until thick.

Taste and adjust seasoning.For Cheese Sauce

Add 2 cups you favorite cheese to Bechamel Sauce.

Whisk until melted.
Nutrition
Calories:
50
kcal
|
Carbohydrates:
3
g
|
Protein:
1
g
|
Fat:
4
g
|
Saturated Fat:
2
g
|
Cholesterol:
11
mg
|
Sodium:
74
mg
|
Potassium:
40
mg
|
Fiber:
1
g
|
Sugar:
2
g
|
Vitamin A:
137
IU
|
Calcium:
34
mg
As an Amazon Associate, I earn from qualifying purchases. This post contains affiliate links. If you click the link and make a purchase I will receive a small commission at no cost to you. Visit all my recommended products at Paula's Picks on Amazon. Read my entire Privacy Policy here.
If you've tried this recipe, don't forget to rate the recipe and leave me a comment below. I love to hear from people who've made my recipes! You can SUBSCRIBE to receive my latest recipe newsletters or FOLLOW ME on FACEBOOK, INSTAGRAM, and PINTEREST for even more delicious food.