Happy Weekend!!
I'm so glad you're here
I've missed you soooooo!!!
What?
Why, yes. I'd love a Martini to celebrate the weekend!
Thank you, thank you very much! (in my best Elvis voice!)
Bikini Martini
You guys, this is my favorite martini, like, ever! It's fruity and sweet and makes me think of the beach! I mean, one or four of these on the beach makes me happy.  A sunny beach is my happy spot.
We used to have a martini party every year before we had kids. It started out small and innocent, but grew and became 'the party' to kick off the summer. It was the one party we threw every year. Crazy good time.
I developed this recipe for the very first martini party. We liked to add new martinis every year, but this one was so popular we had it on the menu at every party.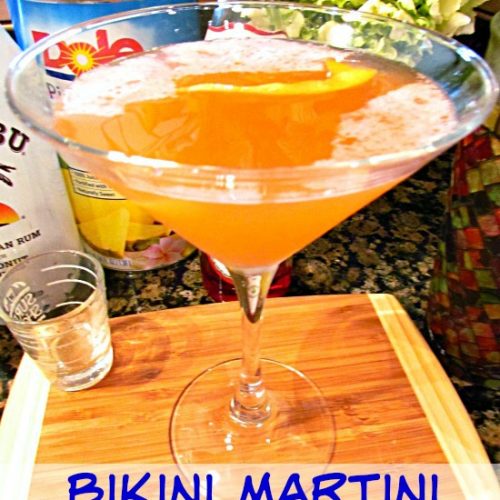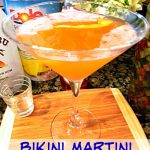 Print Recipe
Bikini Martini
Ingredients
1

and 1/2 oz coconut rum

1

oz

vodka

1

and 1/2 oz pineapple juice

1/2

oz

grenadine
Instructions
Chill a martini glass. Add ice to a shaker and add ingredients. Shake 30 seconds and strain into chilled glass.
Cheers!!