BLOCK CREAM CHEESE APPETIZER
This post may contain affiliate links that won't change your price but will share some commission.
Easy Block Cream Cheese Appetizer Spreads that make a tasty last-minute appetizer with just a few ingredients.
I adore quick party appetizers that are easy to put together but tastes like a million bucks!
You can take an ordinary block of cream cheese, add one or two simple ingredients and crackers and you have an appetizer in minutes. Add either sweet or savory toppings with appropriate crackers or cookies and take the stress out of entertaining or that potluck party.
Easy Block Cream Cheese Appetizer Spreads – Savory
French Quarter Pecan Cheese Spread Recipe is a unique mix of sweet and savory pecan praline sauce served over cream cheese.
You can simply pour the Pecan Praline Sauce over the block of cream cheese or spread the cream cheese thinly into a pretty serving tray.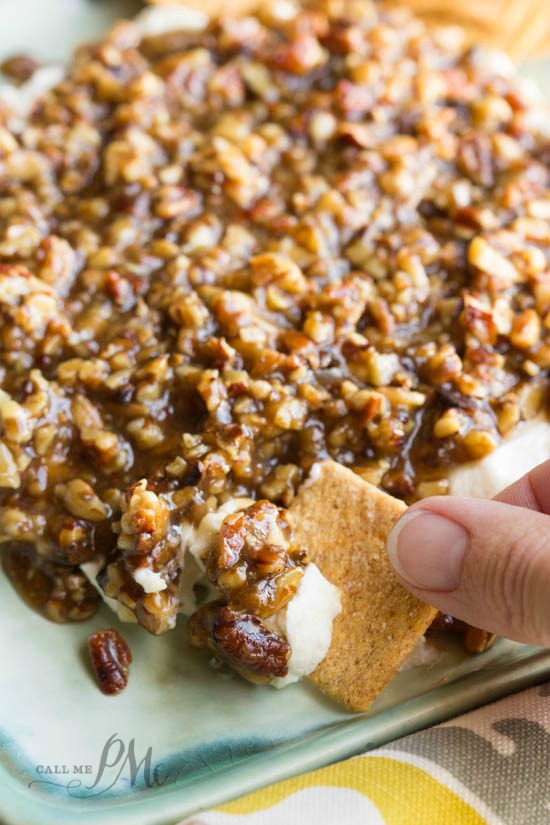 Also, try a good prepared Pesto over cream cheese and serve with a savory cracker like Triscuits or reduced fat Triscuits. Similar is Honey Walnut Cream Cheese Spread.
Horsey Cranberry Sauce is another delicious and beautiful cream cheese appetizer.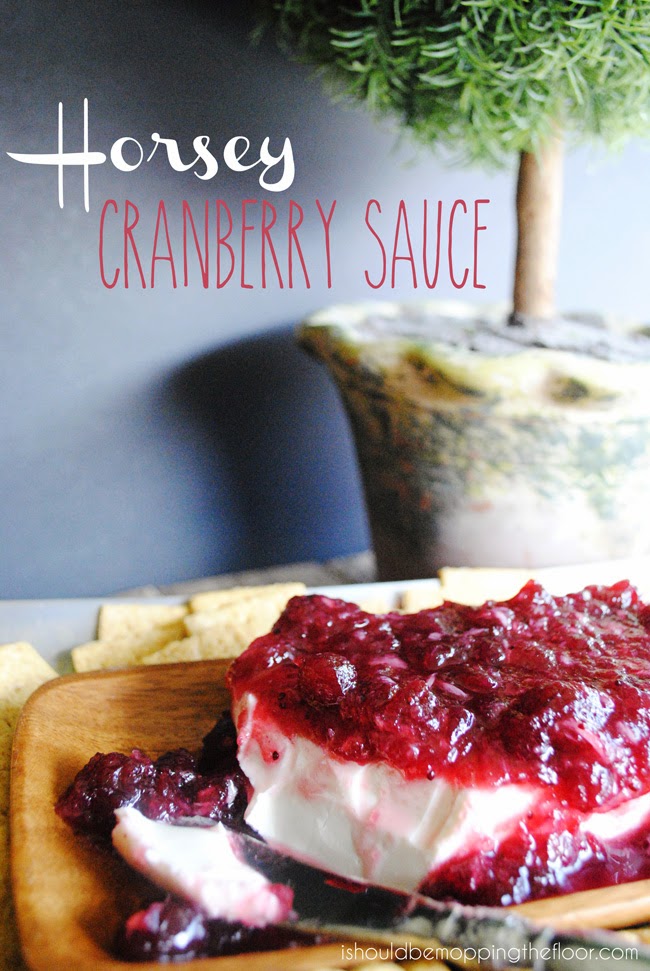 Tabasco Pepper Jelly, cream cheese, and Ritz crackers makes a spicy appetizer.
Wasabi Dip is reminiscent of a California Roll and a hit with sushi lovers.
Cream Cheese and Soy Appetizer is another great twist on an Asian-inspired spread.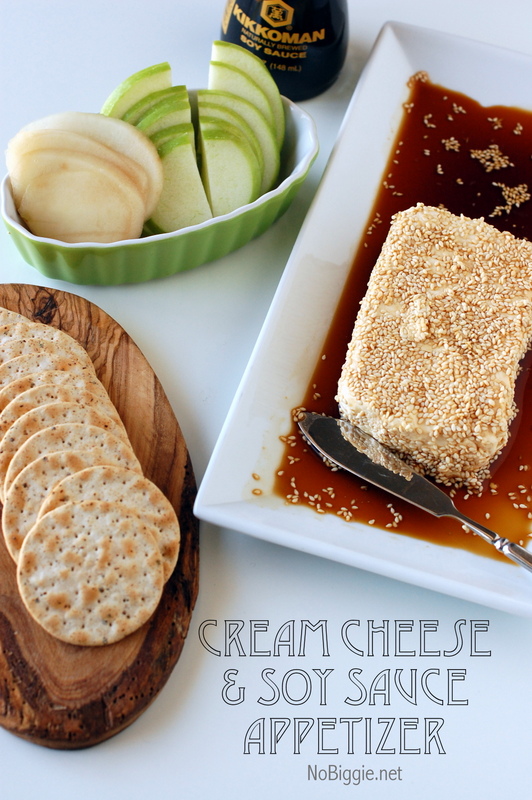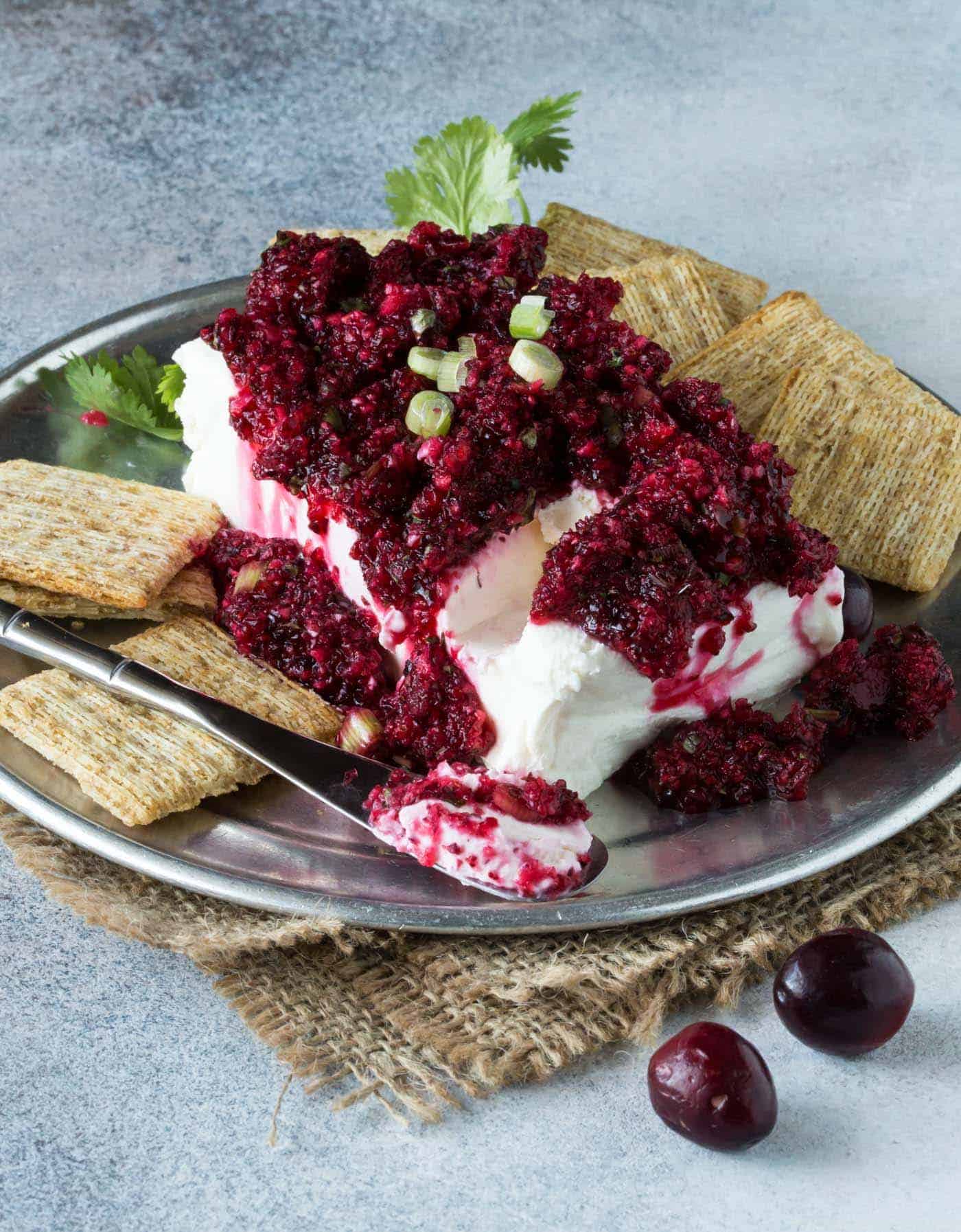 Spicy Cranberry Salsa with Cream Cheese is another easy appetizer.
Robert Rothschild Farms has amazing jellies, preserves, and dips that would all be amazing over cream cheese. Try Roasted Pineapple & Habanero, Hot Pepper Peach Preserves, or Raspberry Preserves.
Pineapple Habanero Pepper Jelly would make a wonderful spread with cream cheese and you can make this easy jelly from scratch!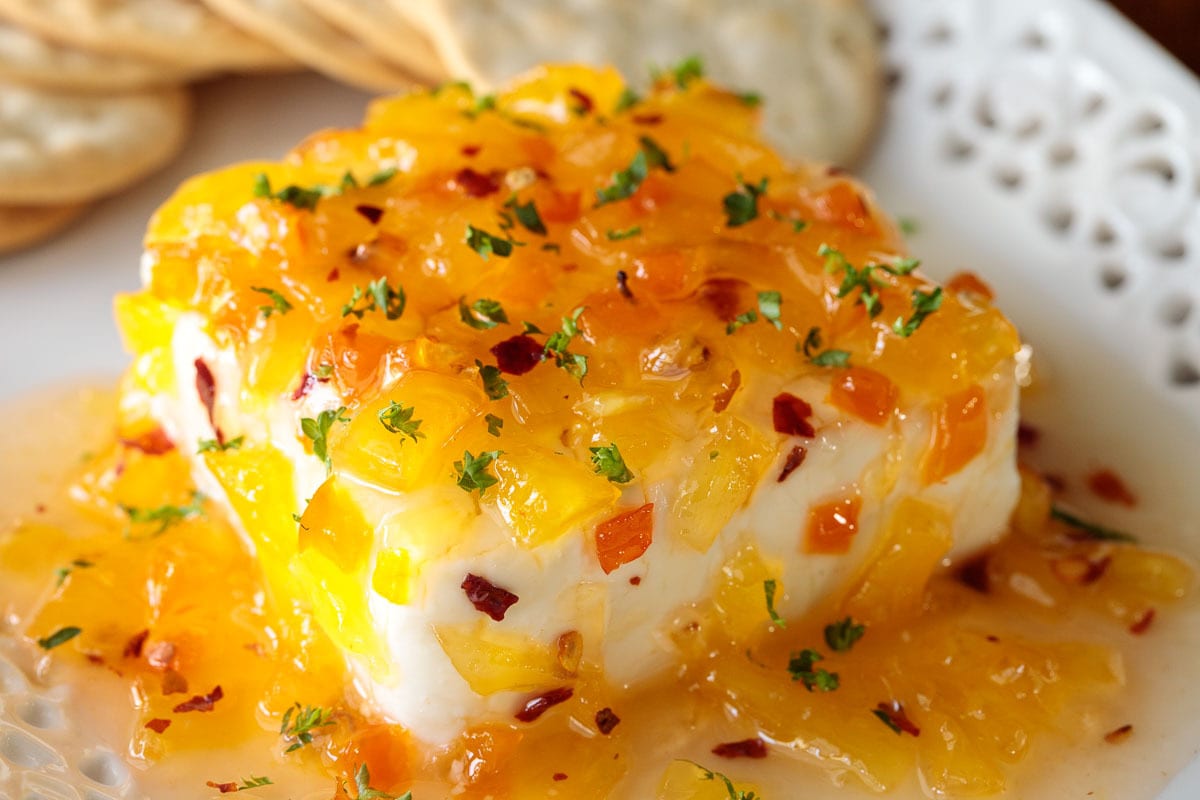 Pair this super easy Shrimp & Cream Cheese Appetizer with crackers for a totally tasty dip.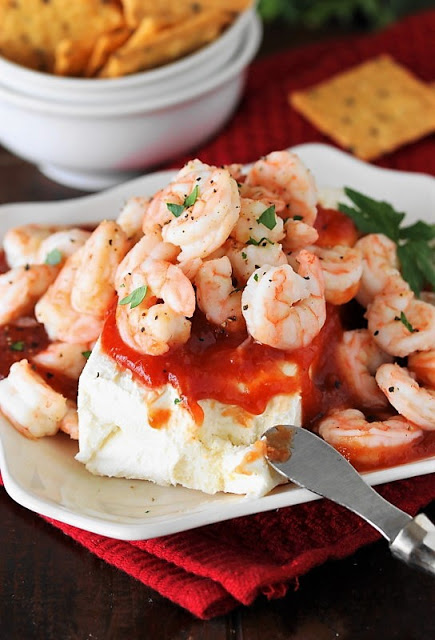 Chunky salsa is another store-bought, single ingredient that you can pour on top of cream cheese for a quick appetizer. Serve with chips or crackers.
Cranberry Pepper Jelly is festive for the holidays over cream cheese.
Easy Block Cream Cheese Appetizer Spreads – Sweet
For an easy, sweet dessert dip you can use Strawberry Pie Filling.(Jump over to this post to see all my suggestions on pie filling.)
I find Townhouse Pita Crackers Sea Salt are sturdy, lightly salted, and don't have any weird flavors going on that will conflict with the dessert dip. For dessert dips, I also like to use graham crackers or shortbread cookies as dippers.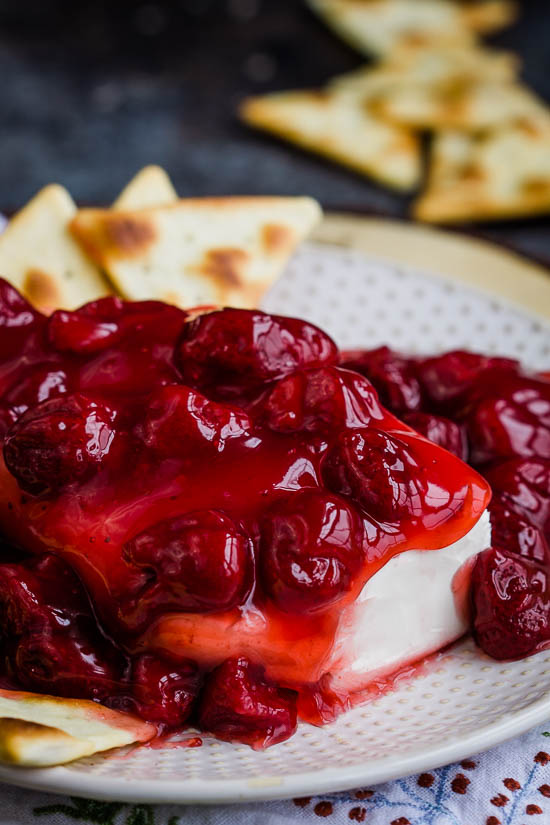 Additionally, lemon curd (Lemon pie filling works too) and orange curd are great dessert dips over cream cheese. Go here for a homemade Lemon Curd recipe.
Caramel and Toffee chips make another wonderful sweet dip.
Finally, one of the easiest and most popular is my strawberry covered recipe below.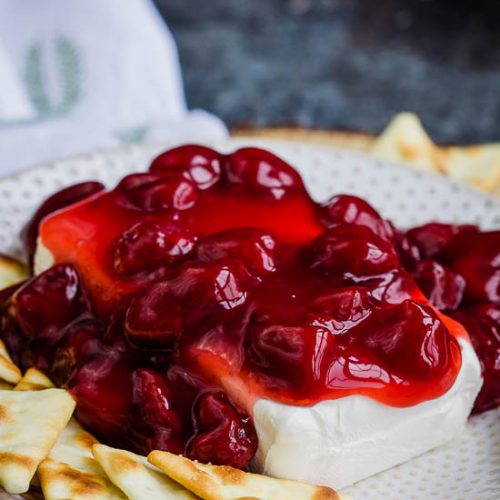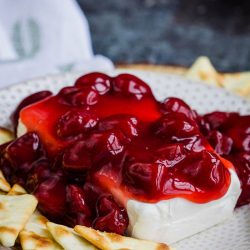 Strawberry Block Cream Cheese Spread has just two ingredients. It's quick, easy, but tastes amazing.
make this recipe