Crispy, crunchy outside with a tender inside
Homemade Fried Chicken Tenders are always a hit!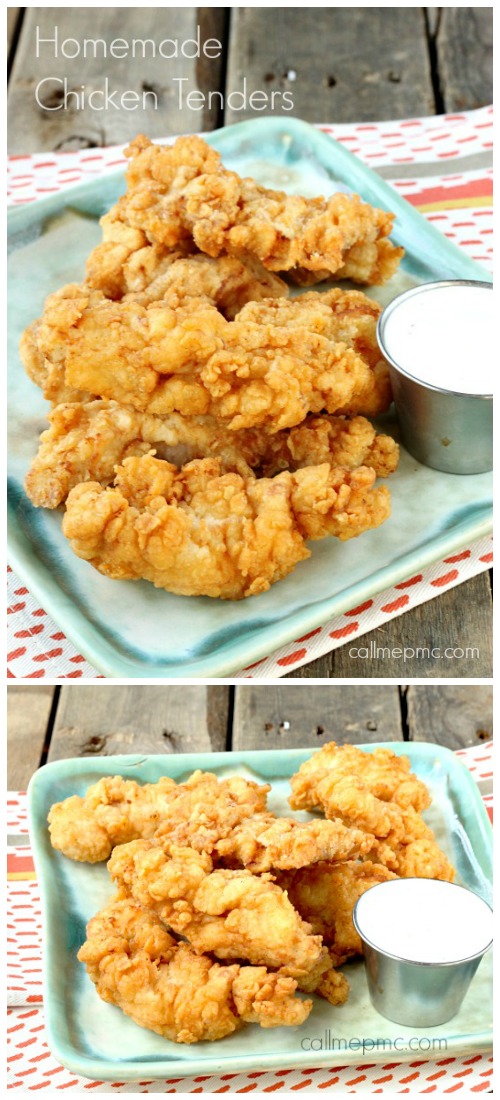 Sharing Homemade Fried Chicken Tenders with you today. It's a very basic and simple chicken tender recipe that kids will love.
Using buttermilk, flour, salt and pepper, you can creat perfect chicken tenders that your family will request time and again!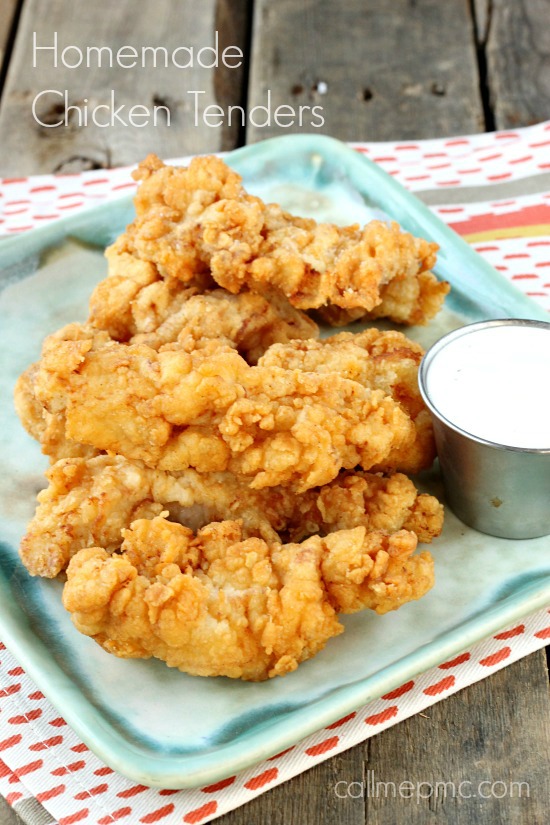 My boys don't like "chicken with bones".
Quite, frankly, I don't either.
Wouldn't it be great if they really didn't have bones…
they would either fly, or, well, just lie there…
but they couldn't fly if they didn't have bones….hmmm
ok, never mind.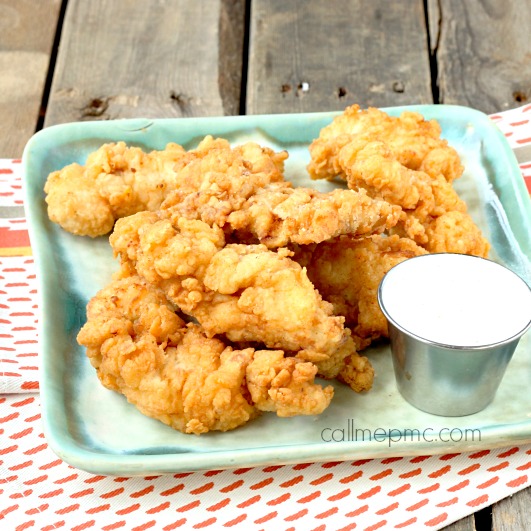 I side with Lincoln and Ryder.
Chicken
No bones.
Fried.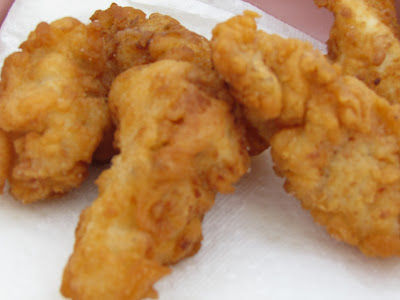 If you use chicken tenders, you don't have to brine or soak them. They will already be tender, hence the name. 😉 All I do is dredge the chicken in buttermilk and flour after seasoning them. Temperature is key when frying anything. It's almost inborn in Southerners to know how to fry. Heat your oil to 400 degrees. I use a thermometer to make sure I have it just right. I don't really have that inborn frying thing because I rarely fry anything. After you drop the chicken watch it carefully and remove it to drain after it's golden brown.
One tip, if you'll time yourself and test the one tender first, you can tell the others by that test.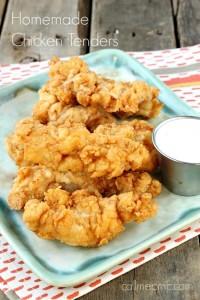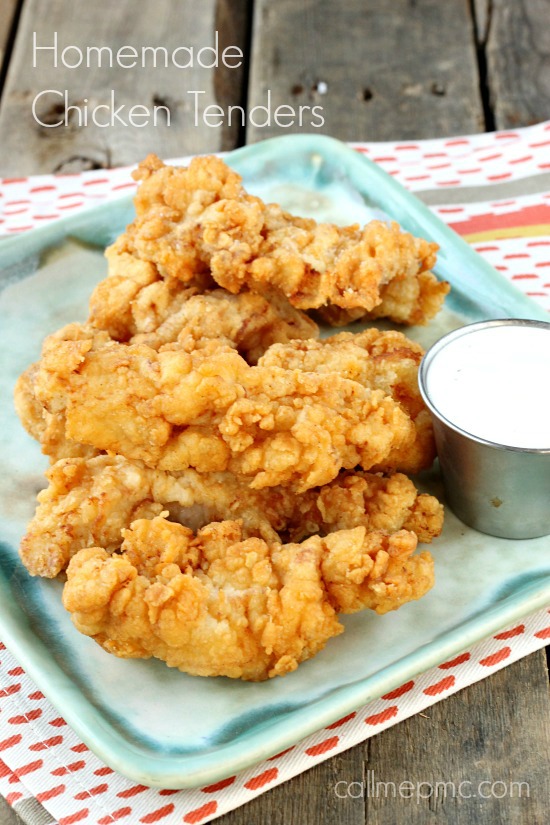 Print
Homemade Fried Chicken Tenders
Ingredients
1 lb chicken tenders
2 c butter milk
2 c self-rising flour
salt and pepper to taste
Instructions
Preheat oil to 400 degrees.
Salt and pepper tenders generously
dredge tenders in flour, then buttermilk, then in flour again
Drop 4 or 5 in pan.
Do not over crowd.
Fry until golden brown
Remove from oil and drain on paper towels.
You may also like