Easiest Way to Cook Bacon
This post may contain affiliate links that won't change your price but will share some commission.
If you're cooking bacon in a skillet on the stove, you need to stop now. This is the easiest way to cook bacon without getting grease splatters all over the stove and countertops!
REMEMBER TO SUBSCRIBE TO Call Me Pmc Newsletter FOR FREE AND RECEIVE FRESH RECIPE NOTIFICATIONS DELIVERED INTO YOUR INBOX! You may also want to join my Facebook Group, Call Me Pmc- Easy Recipes.
Bacon is one of our favorite proteins, but I'll be honest. I hate to cook bacon. Rather, I used to hate to cook bacon. I hated standing over the pan turning the bacon, babysitting it so it didn't burn, all the while getting splattered with pops of grease!!
No fun at all.
Then I saw Ina Garten cook bacon in the oven. I tried it immediately. Now, it's the only way I cook bacon.
Cooking bacon in the oven so so much easier and clean up is easier!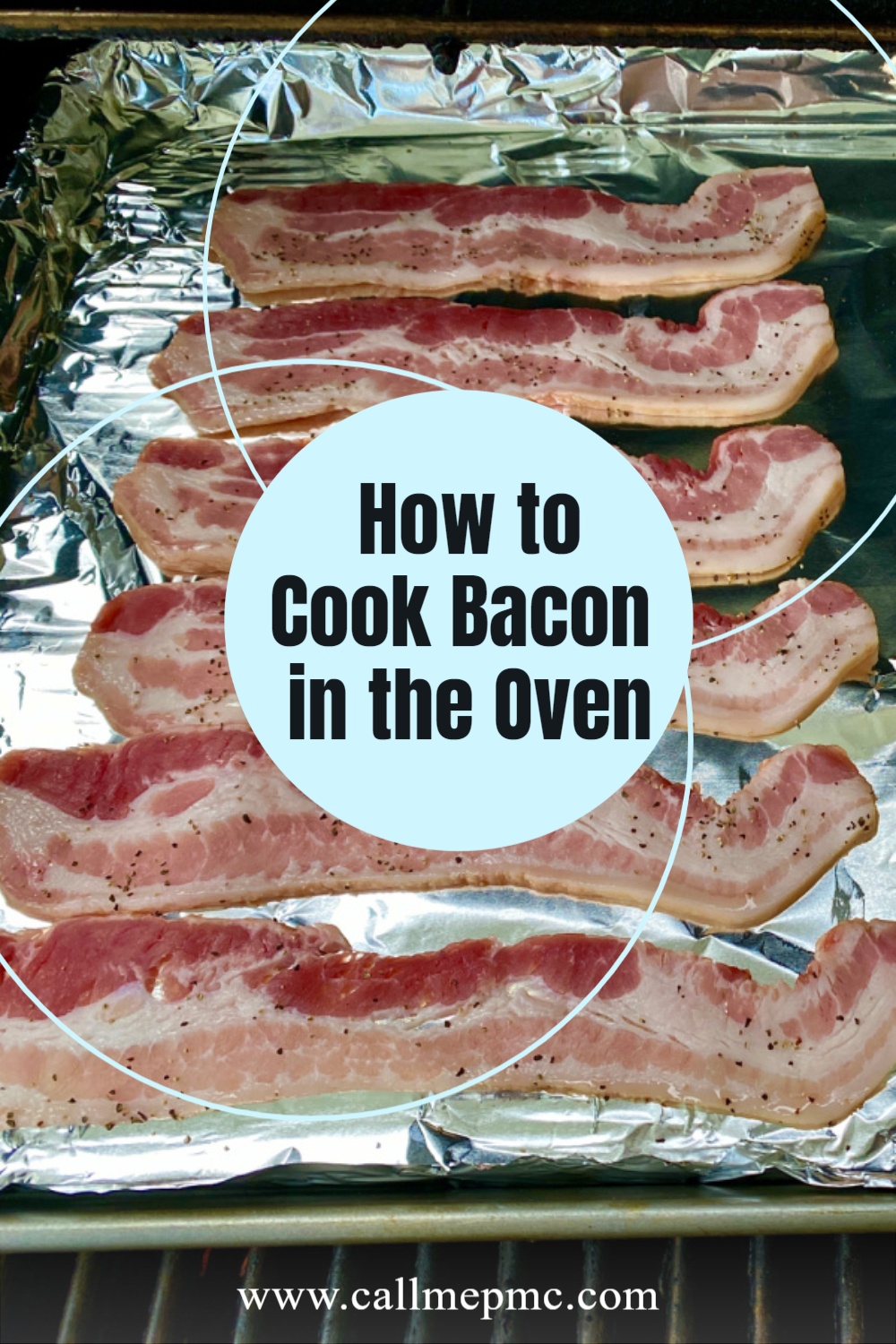 Easiest Way to Cook Bacon
First, get a roasting pan. Cover it with aluminum foil. You can lay the bacon directly on the foil or you can add a wire rack so that the bacon grease drips through. I've cooked it both ways and it's good either way. (Lining the baking sheet with foil makes clean-up much, much easier!
Preheat the oven to 425 degrees Fahrenheit.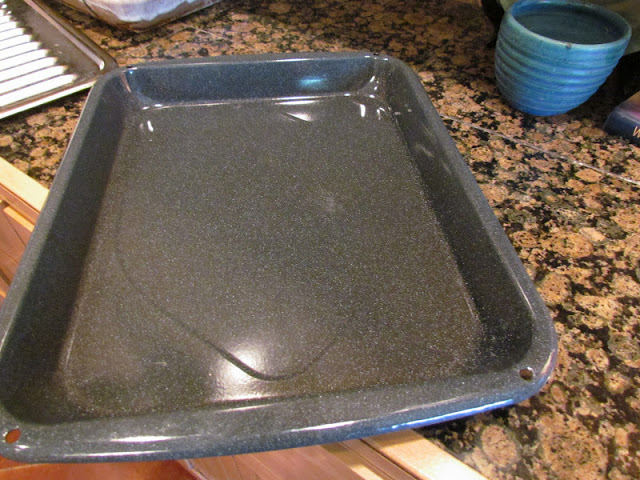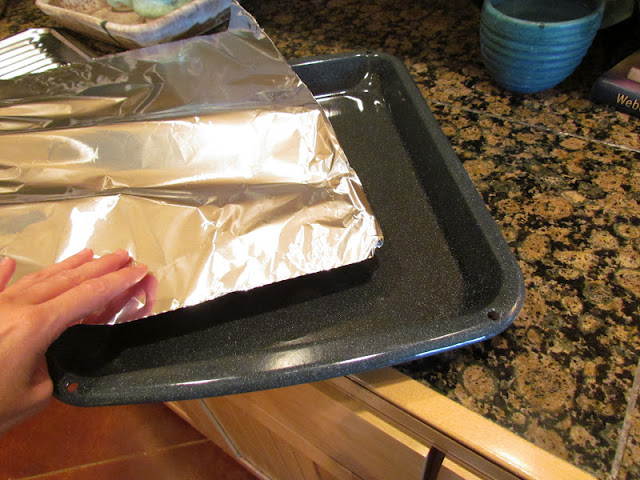 Next, lay the bacon in a single layer on the foil.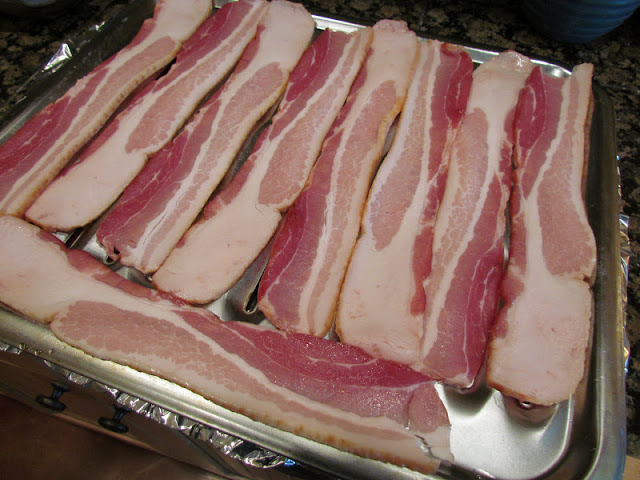 Cook the bacon for 10 minutes at 425 degrees F. Turn the bacon to the second side and bake another 6 to 7 minutes depending on how crispy you want it.
I have found it's better and more evenly cooked when you turn it.
Transfer the bacon to a serving tray that you've lined with paper towels.
When the pan and drippings have cooled, carefully remove the foil from the pan and throw it away.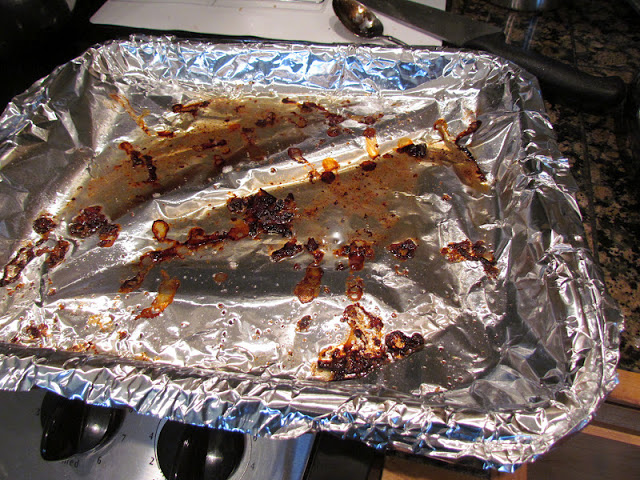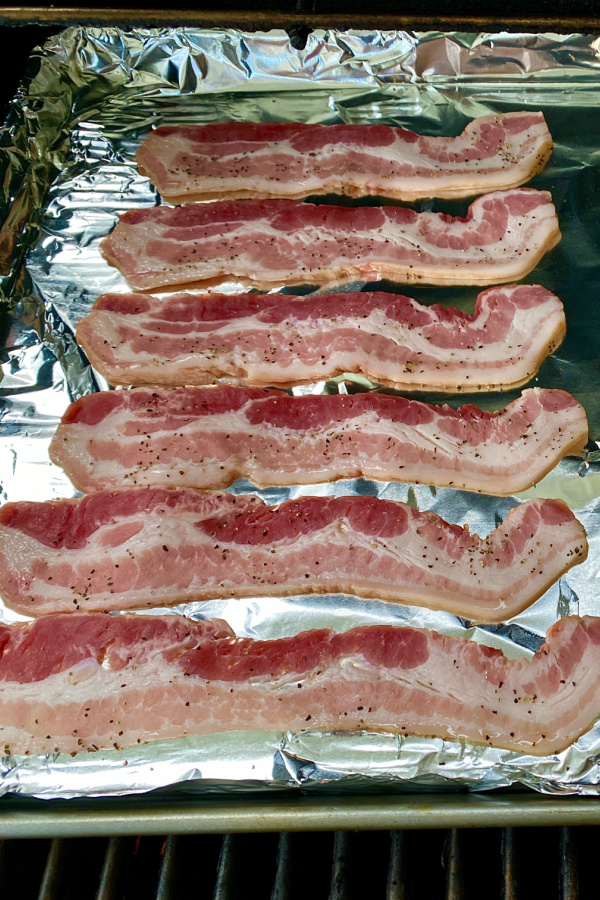 Try my No Yeast Bacon Cheddar Cheese Quick Bread
Please keep in mind that nutritional information is a rough estimate and can vary based on the products used.
I updated this post from an earlier version. I made new photos and simplified the recipe instructions.
Don't miss this: How To Keep Your Kitchen Clean and Organized!