PMc's Favorite Recipes 2014
This post may contain affiliate links that won't change your price but will share some commission.
PMc's Favorite Recipes 2014 – last week I posted my blog stats for 2014 along with reader's favorite recipes for the year. Today I want to share with you my favorites.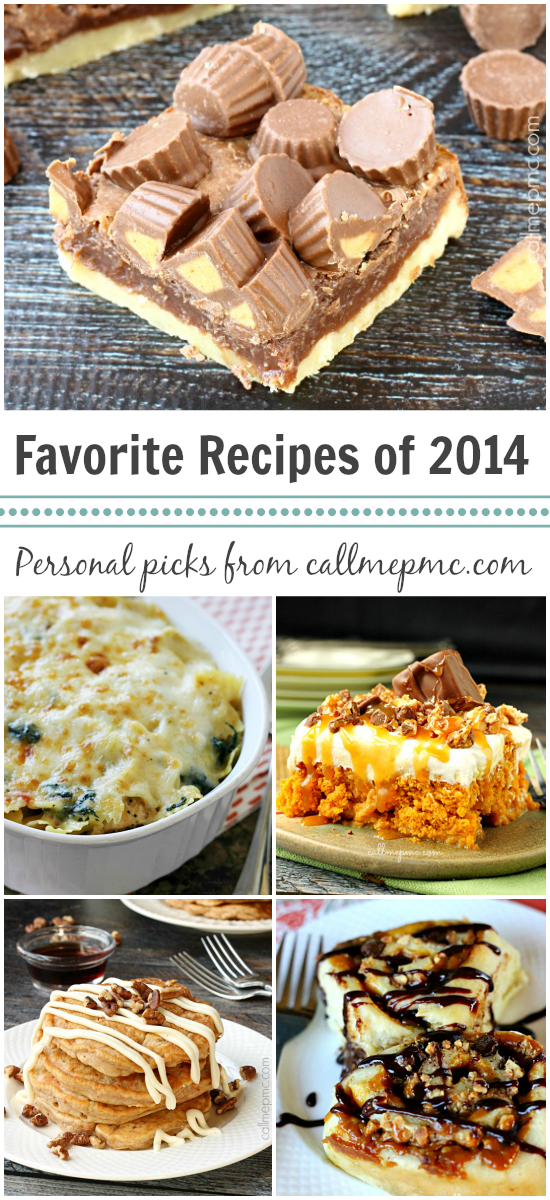 Although, I love all the recipes I post or I wouldn't post them some of them are favorites for one reason or another. You would think I'd choose all dessert recipes as much as I love desserts. My favorites, however, are recipes that I developed myself… most of the time when I'm running or when I'm thinking about food before I go to sleep at night. Sad, but true. There's no way I could pick a top 5 or even a top 10, so I broke them down into monthly favorites.
Drum roll please here are PMc's Favorite Recipes 2014
JANUARY
Snickers Bars Cinnamon Rolls is one of those random thoughts I have about food and a 'why can't I make this work?' Then, of course, I have to try it. this time it was a HUGE hit! I suggest making these babies! Then I made Twix Bars Cinnamon Rolls and I love them too! Candy bars + cinnamon rolls = a perfect marriage!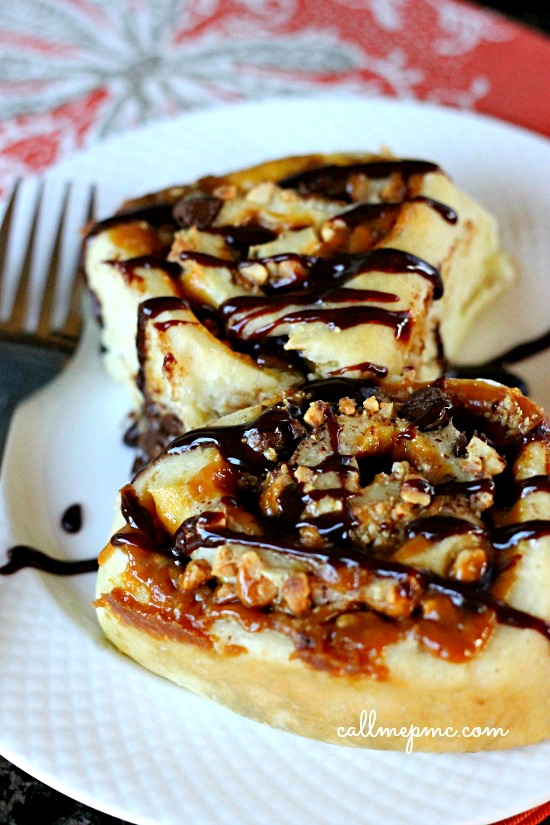 FEBRUARY
Spinach Artichoke Chicken Pasta Bake, I love Spinach Artichoke Dip and this was my attempt to have it as a meal. It worked perfectly, my family loved it and it's quick to pull together.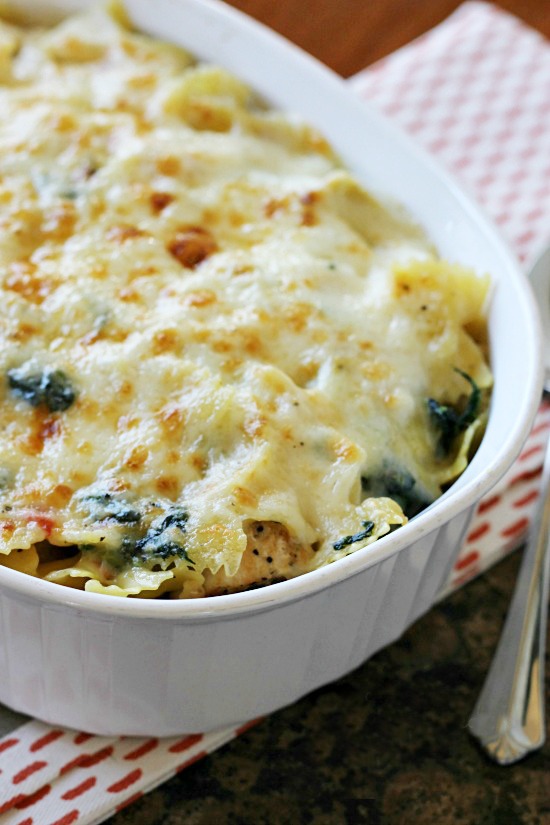 MARCH
 Sausage Cheese Scones, I made these one weekend when Big Daddy was out-of-town. There was one when he got back the next day. I liked them. A lot. I would not have shared it, but I had too.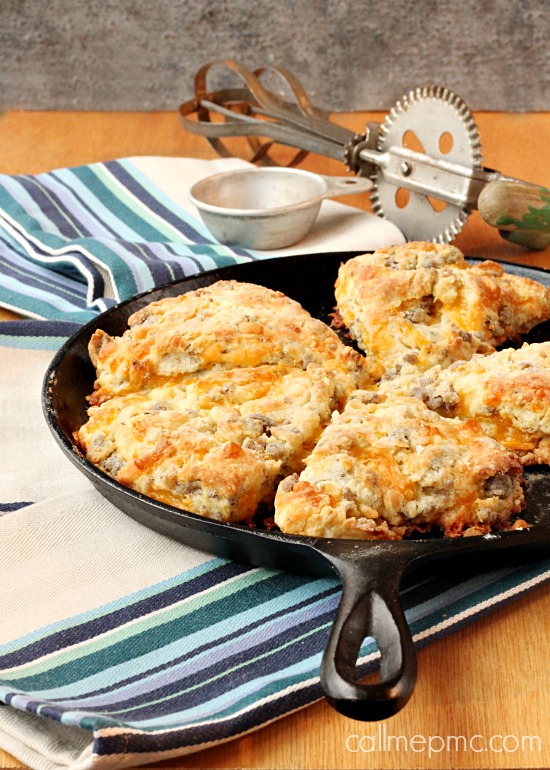 APRIL
Pineapple Upside-Down Bread Pudding is an experiment I had to try. I'm so in love with this recipe. So delicious. So beautiful. If you love Bread Pudding and you love Pineapple upside down cake, this is the cake for you!
MAY
Caramelized Onion Bacon Dip Recipe – This is a recipe I modified from an old cookbook. I've been making this for years and it is always, always a hit at parties.
JUNE
Mashed Parmesan Potato Cakes – This recipe made from leftover mashed potatoes is sentimental to me. My mom used to make it when if we had leftover mashed potatoes. Classic. Delicious. Simple. Economical.
JULY
White Barbecue Sauce – Not your typical bbq sauce, but it's oh-so-good. Actually, it's just a good sauce for sandwiches or dipping your fries into.
AUGUST
Bacon Jalapeno Popper Cheesy Bread – I mean, bacon, jalapenos and cheese… 'nuff said.
SEPTEMBER
Skinny Pumpkin Snickers Poke Cake with Whipped Cream Frosting – it's skinny for goodness sake! And it's beautiful and it taste amazing!
OCTOBER
Chocolate Peanut Butter Shortbread Bars – because I wanted a recipe that I could put this little peanut butter cups in… and it's totally original… and I had to run extra miles because I couldn't quit eating it!!
NOVEMBER
Whole Wheat Banana Pancakes with Cream Cheese Glaze – I don't even like bananas in food (I do like to eat just bananas) and these pancakes were the bomb! Maybe because the cream cheese glaze you see in the picture was about 1/10 of what I actually put on them to eat. Extra cardio again….
DECEMBER
Smores Crack Candy – I can't even. Crack is right, if you eat one, you'll eat ten before you can get your breath…
These are  PMc's Favorite Recipes 2014. What were your favorites? What do you want to see in 2015?
For more scrumptious recipes, fun projects and exciting news, follow me around the web!
Pinterest, Facebook, Twitter, Instagram, Google+, Bloglovin'