Sweet and soft rolls are filled with rich chocolate, buttery caramels and a
crunchy surprise in my new take on a Sweet Roll.
You'll fall in love with my Twix Bars Sweet Rolls!


I've been baking Cinnamon Rolls and Sweet Rolls like mad recently. It must be the weather. It's been crazy cold outside. I haven't been outside much except for my daily run. (Trust me, no one wants to be around me if I don't get my run in therefore, it's a must!) I much prefer warm, sunny weather except I never want to be inside baking when it's pretty. You decide if that's a good or bad thing.
The popularity of my Snickers Bars Cinnamon Rolls was the inspiration for these Twix Bars Sweet Rolls. They were a big hit with my boys including my husband who is not a dessert lover!
Let's get a little technical concerning the leavener, yeast, for just a second. I promise not to get too much into geeky baking talk!
Yeast is the substance that gives breads and dough their rise. Baking soda and baking powder do as well. Today I'll talk bout yeast. There are basically three types of yeast available: fresh, active dry and rapid-rise.
Fresh yeast comes in foil-wrapped cakes. It is the purest for of yeast and has the highest amount of living cells. It lasts for 2 weeks in the refrigerator. However, this type is not widely available in grocery stores.
Active Dry yeast is the most commonly used yeast. It's activated by adding the yeast to warm water. It comes it 1/4 ounce packs of three and 4 ounce jars. I use this type of yeast and store it in the refrigerator.
Rapid-rise yeast is activates faster than Active Dry. You can add it directly to the flour. Once liquid is added to the recipe, the yeast activates and becomes active. The debate is since flavors develop when yeast acts slowly (like Active Dry) if rapid-rise yeast is worth the pay-off of flavor versus time. However, if your recipe has a lot of butter in it, you may not notice the difference in flavor.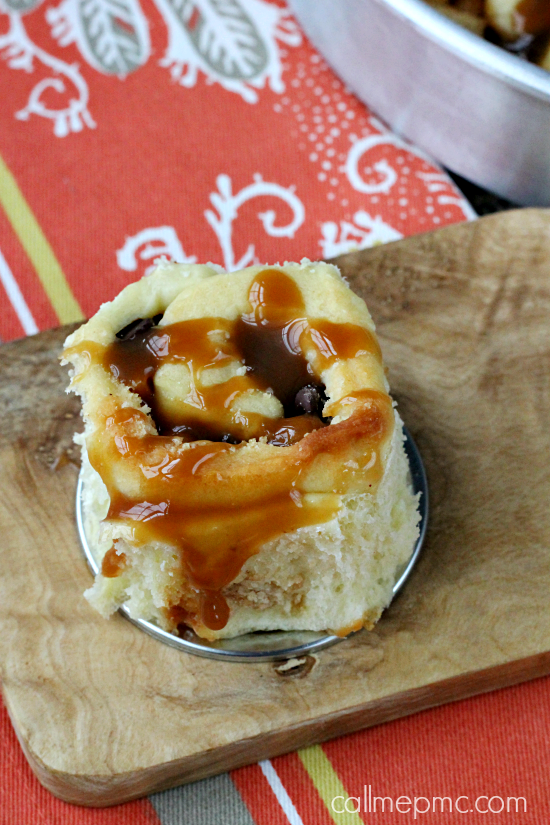 Now, as with any baking, you want to measure precisely. I find this to be even more true when baking with yeast. Yeast can be persnickety to work with, but never fear, I've got some winning tips for you that will make baking with yeast easier!
Use a thermometer

to measure the temperature of water before you add the yeast. It should be between 120-130 degrees. Some rapid rise yeast requires a temperature of 110- 120 degrees. Be sure to read the directions for use on your package of yeast.

Correctly measure your flour

. How do you measure flour? To correctly measure flour, first, sift the flour. Then use a spoon to lightly scoop flour out of its container into a measuring cup. Continue to fill the cup until it's over-flowing. Use the back of a butter knife to level the flour. Scooping the cup measure into the flour to fill can result in up to 25% more flour than lightly spooning flour into the measuring cup.
And last, make sure all your

ingredients are room temperature

. I try to read through any recipe an hour or so before I plan to start it then sit out butter, eggs etc at that time. If you do forget to sit out the egg(s), you can fill a bowl with hot water and allow the egg to sit in the water for 15 or 20 minutes to help speed the process.
I found these Caramels that work perfectly for this recipe. It would also be great in my Snickers Bars Cinnamon Rolls! And these are the best butter sugar cookies and which mimic the crunch of a Twix.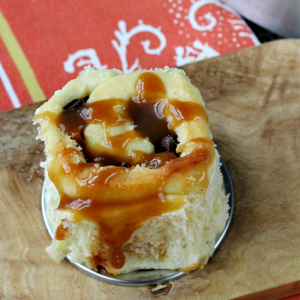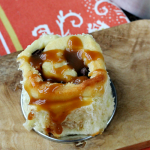 Print Recipe
Twix Bars Sweet Rolls
Ingredients
Dough:
1/4

oz

package yeast

1/2

c

warm water

120 - 130 degrees

1/2

c

warm milk

1/4

c

sugar

1/3

c

butter

melted

1

tsp

salt

1

egg

3 1/2 to 4

c

all-purpose flourFilling:

1/2

c

melted butter

3/4

c

sugar

2

T

ground cinnamon

adjust amount to your taste

1

cup

dark chocolate chips

1

cup

caramel

1

cup

broken sugar cookiesFor pan:

1/4

c

butter

melted

1/4

c

sugarFrosting:

I drizzed Brown Sugar Caramel Sauce over rolls after they had cooked and cooled slightly.
Instructions
Dissolve yeast in warm water; set aside.

In a large

bowl

of mixer with dough hook attachment, mix milk, sugar, melted butter, salt and egg. Add 2 c flour and mix until smooth. Add yeast mixture alternating with remaining flour. Mix until smooth. Pour dough onto a floured flat surface and knead 5 minutes. Place in a oiled bowl, cover and let rise until doubled in size (about 2 - 2 1/2 hours).

(I like to sit the dough in the oven with the light on for a little 'heat' or in the microwave.)

When doubled in size, punch down dough. Roll or press out dough with fingers until approximately 15 x 9 inch rectangle. Spread melted butter all over dough. Sprinkle sugar then cinnamon over butter. Add chocolate chips, caramel, and broken cookies evenly. Beginning on long, 15 inch, side roll up. Pinch dough at seam and ends to seal. cut into 12 slices.

Pour 1/4 c melted butter into pan and sprinkle 1/4 c sugar over butter. Place sliced cinnamon rolls almost touching in pan and allow to rise until doubled in size, about 45 minutes.

Preheat oven to 375 degrees. Bake 23 to 25 minutes or until golden brown. Allow to cool slightly before frosting.

Drizzle Brown Sugar Caramel Sauce over slightly cooled rolls. Enjoy!
Notes
©CallMePMc.com All images & content are copyright protected. Please do not use my images without prior permission. If you want to republish this recipe, please re-write the recipe in your own words, or link back to this post for the recipe.
One month ago I shared: Red Velvet Cookie Dough Truffles
One year ago I shared: Roasted Garlic Mashed Potatoes
I think you'll like these recipes too!
 Old Fashion No Yeast Cinnamon Rolls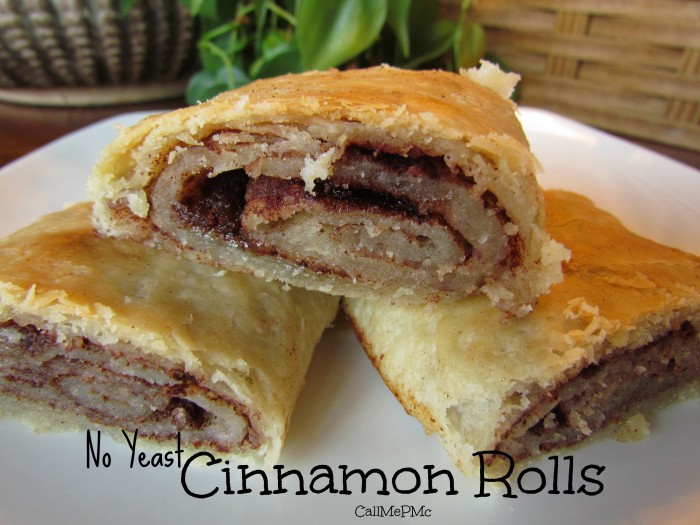 Sausage Cinnamon Roll Monkey Bread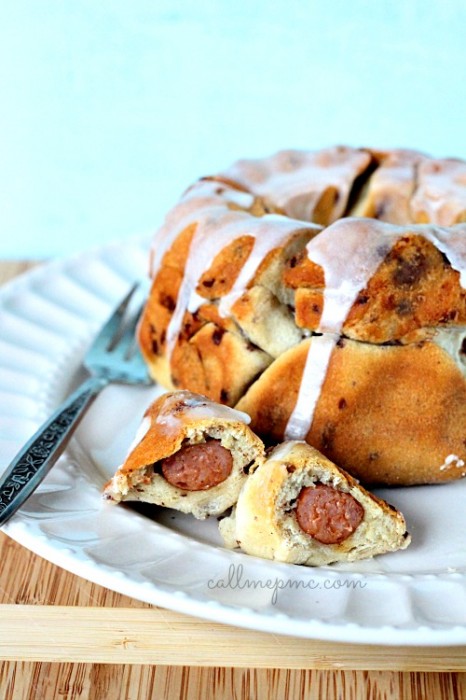 Slow Cooker Cinnamon Roll Monkey Bread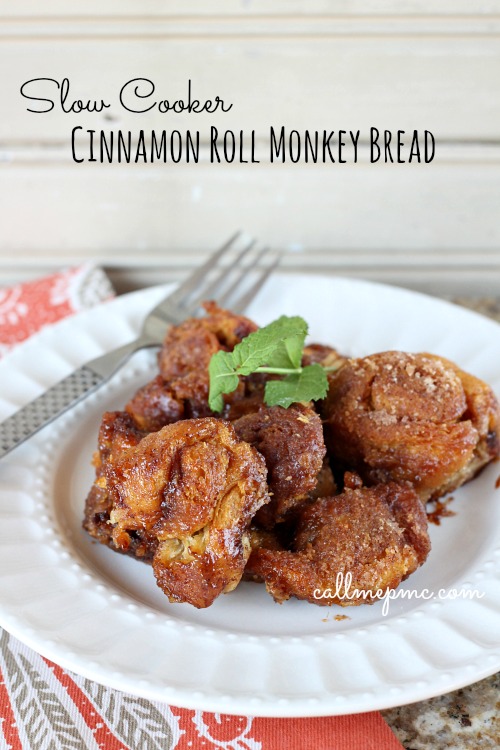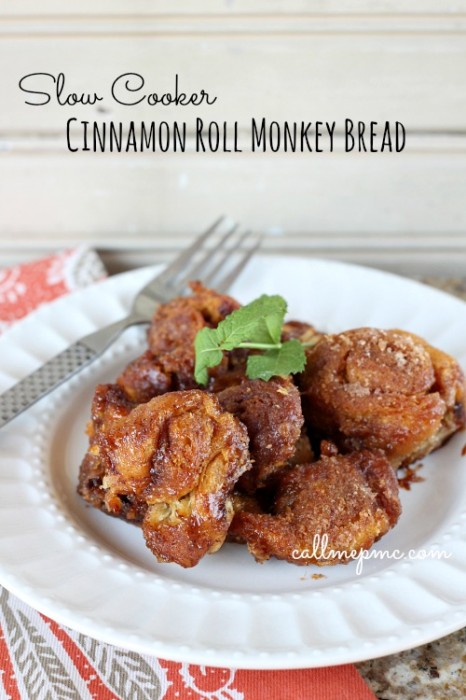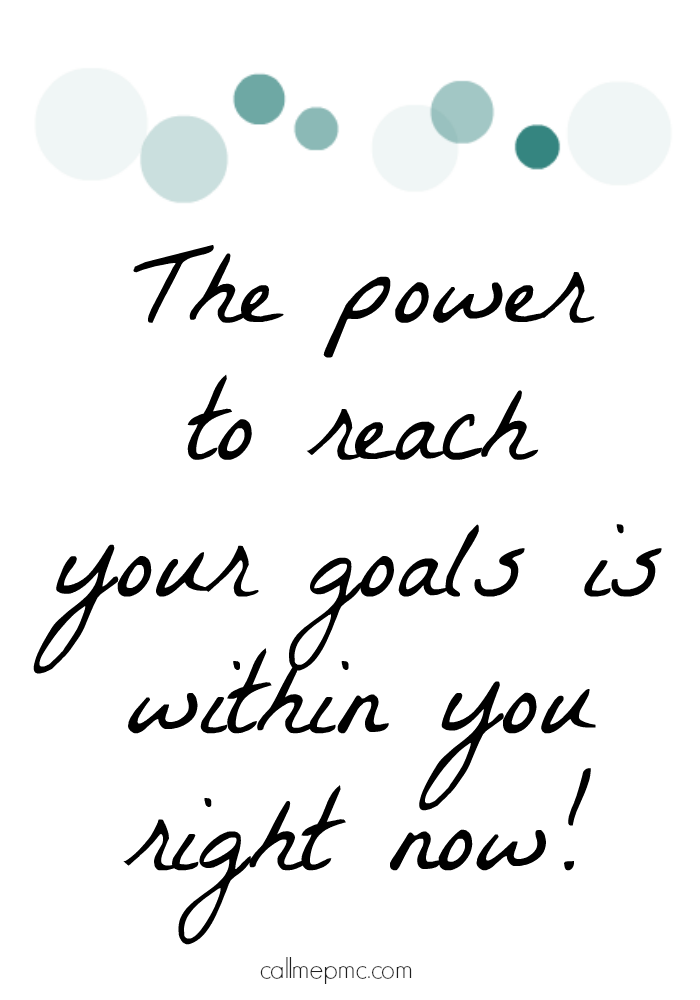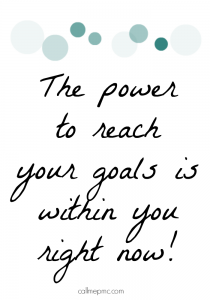 For more scrumptious recipes, fun projects, and exciting news, subscribe to Call Me PMc
Facebook, Twitter, Pinterest, Google+, Bloglovin'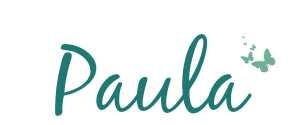 Linked to the Weekend Potluck