CINNAMON ROLL RECIPE ROUNDUP
This post may contain affiliate links that won't change your price but will share some commission.
Mouth-Watering Cinnamon Roll Recipe Roundup. There is no better way to start the day than with fluffy and decadent cinnamon rolls.
There are endless variations and combinations of dough, filling, and frosting that make cinnamon rolls. I've been on a quest for the perfect cinnamon roll for years. After all, cinnamon rolls are my very favorite food. I know, bizarre.
What I've found out there years of testing is there is no perfect recipe. There are many perfect cinnamon roll recipes. Many. I like traditional cinnamon rolls with cream cheese frosting. And, I like pecan and maple or caramel cinnamon rolls. But, I also like quick Hawaiian Roll Cinnamon Rolls that are super quick and easy!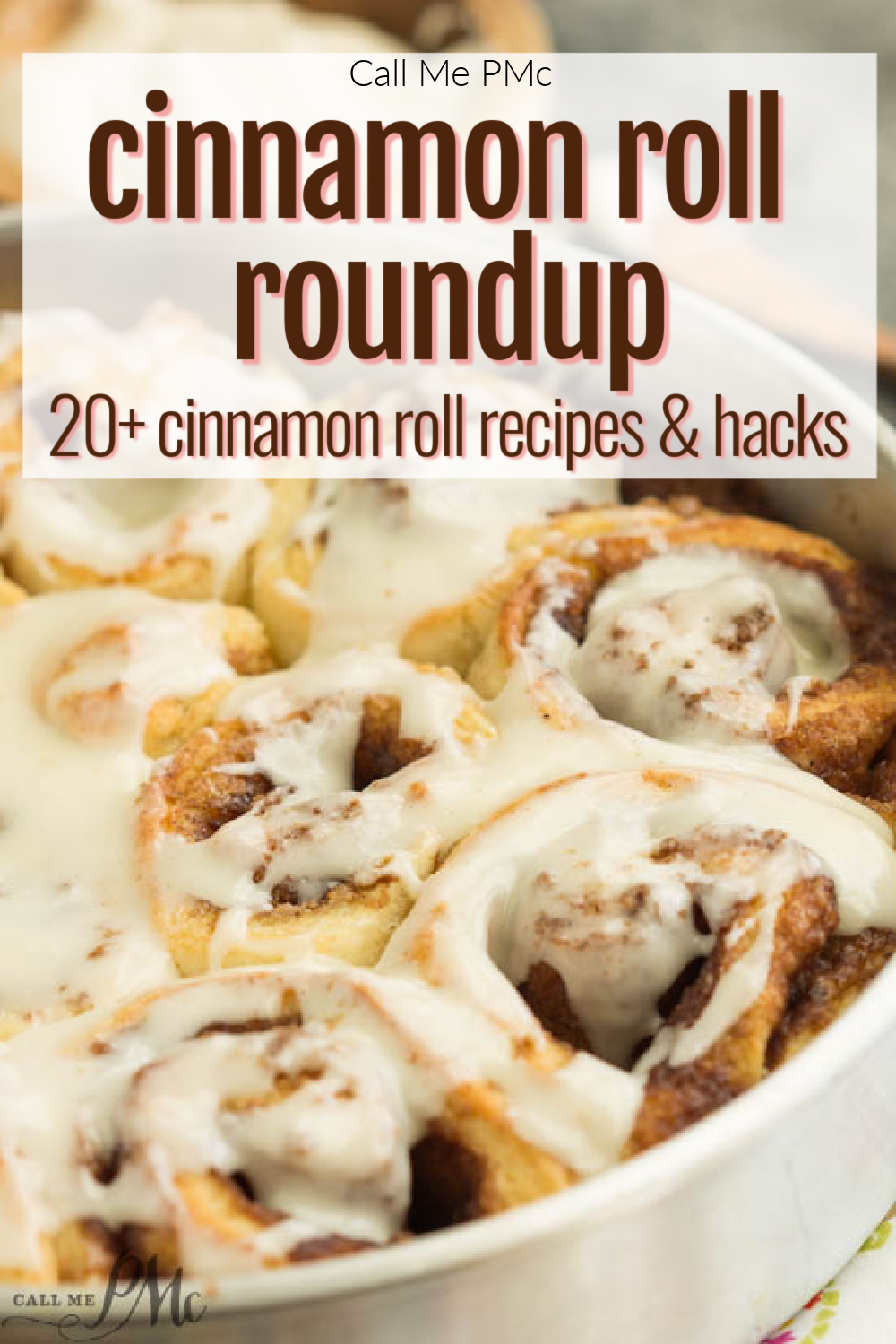 When you start your day with a fluffy, warm cinnamon roll that's dripping with frosting, your whole day just goes better. At least it does for me. Cinnamon and sweet rolls are my favorite treat. They're comfort food at its best. They are my weakness, so I put together 30 Mouth-Watering Cinnamon and Sweet Roll Recipe Roundup for you to try. I've found overnight cinnamon rolls, one-hour cinnamon rolls, and slow cooker rolls. You can choose how to best spend your time cooking your cinnamon rolls. I have also included cinnamon and sweet rolls that are filled with jam, fruit, and chocolate so there's sure to be a favorite for you!
Mouth-Watering Cinnamon and Sweet Roll Recipe Roundup
Below are all my favorite cinnamon and sweet roll recipes. Simply click on the title or the photo and the recipe will open. As well, you can set up a personal and private recipe box for free so you will never lose this wonderful recipe.
You'll love these Lemon Ricotta Celebration Pancakes too!
As an Amazon Associate, I earn from qualifying purchases. This post contains affiliate links. If you click the link and make a purchase I will receive a small commission at no cost to you. Visit all my recommended products at Paula's Picks on Amazon. Read my entire Privacy Policy here.