Turkey Strawberry Brie Sandwich, mouth-wateringly simple, this sandwich is crazy easy to make, but the flavors and textures give it a gourmet flare. It's sure to become a family favorite!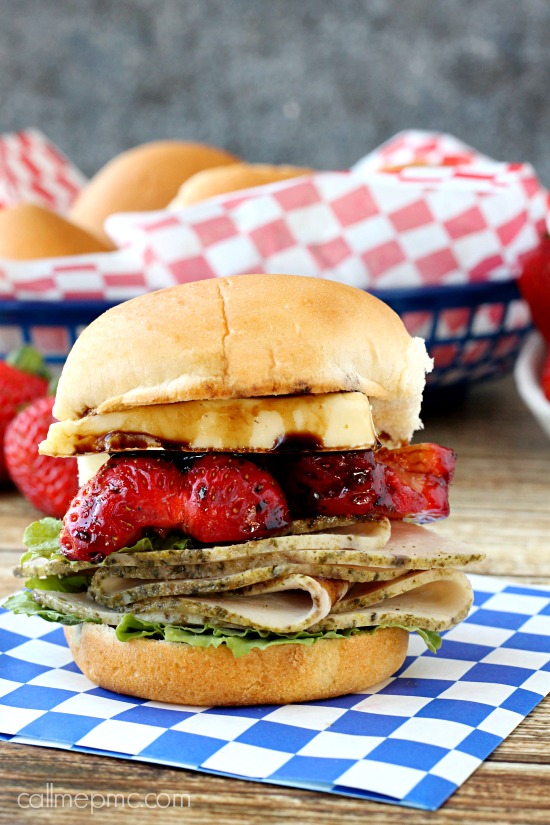 Simple. Simple. Simple.
That's what comes to my mind first when I was making this sandwich.
So easy. So unique. So refreshing.
Then I took a bite and, whoa! This very simple sandwich has a gourmet wow factor that you're going to love.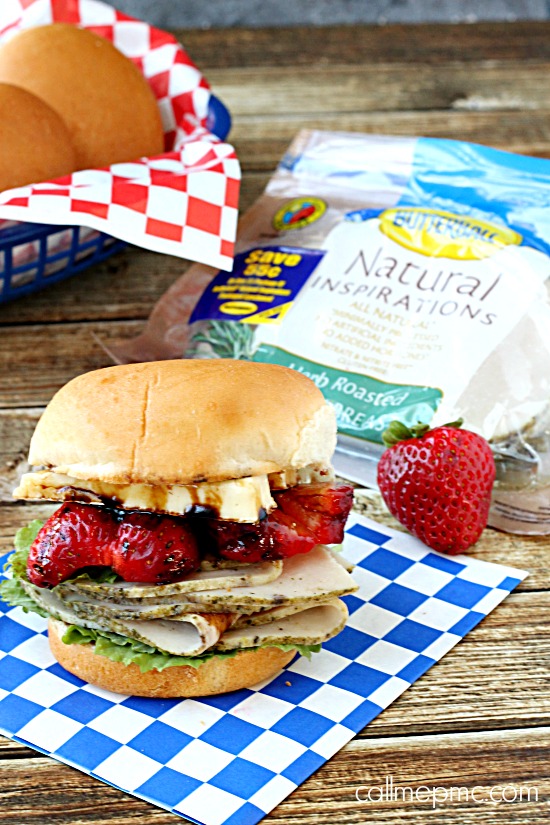 It's the savory, sightly sweet, crunchy flavor and texture that will win you over. Then top it with Balsamic Reduction and boom, pow, wow, this sandwich is sincerely one you'll want to make over and over.
First of all, to have a good sandwich you have to start with good products. In a turkeysandwich, turkey is most important, right? That's why I trust Butterball. I used Butterball Natural Inspirations Herb Roasted Turkey Breast. It's all natural (and minimally processed) with no artificial ingredients and no added hormones and 98% fat free. Butterball is a healthier chose for your family and you don't have to give up any flavor.
Other Butterball products you'll want to try
Butterball Turkey Burgers
Butterball Turkey Dinner Sausage
Butterball Turkey Bacon
With Butterbal products (burgers, bacon on the burgers, sausage) you can have a great tasting, indulgent meal but not fell guilty about it. From breakfast o hectic weeknight dinners to a cook out for thebig game or even a picnic, Butterball's turkey burgers, deli meat, turkey bacon, and dinner sausage offer you the quality turkey you love, the greattaste you're looking for, and the leanness you want to give your family.
​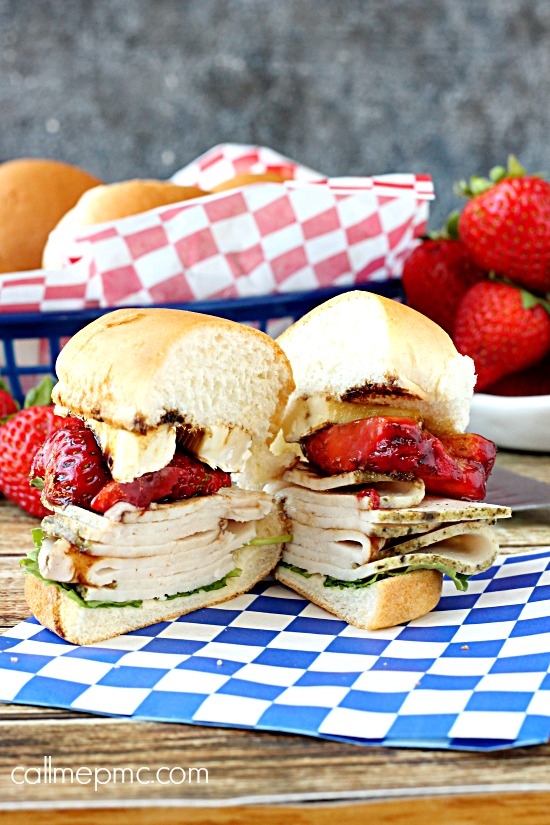 I used fresh strawberries, a good quality brie cheese and fresh slider buns. Topping the sandwich with balsamic reduction was the icin on the cake so to speak. Do you make Balsamic Reduction? Learn how here. Seriously, you'll want to eat it on everything!!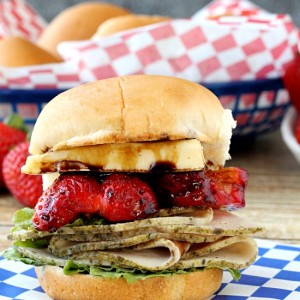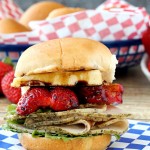 Print Recipe
Turkey Strawberry Brie Sandwich
Turkey Strawberry Brie Sandwich topped with a rich balsamic reduction. It's mouth-watering & simple. This sandwich is crazy easy to make, but the flavors and textures give it a gourmet flare. It's sure to become your favorite!
Ingredients
Slider buns or rolls

turkey slices

strawberries

sliced

brie cheese

sliced

balsamic reduction
Instructions
Layer turkey slices, strawberries and brie on buns. Top with a drizzle of balsamic reduction.

Share and Enjoy!
Follow my Pinterest board dedicated to Sandwiches!
Follow Paula @ CallMePMc.com's board * Sandwiches Aren't Boring! on Pinterest.