I never, ever make this Black Bean Salsa without thinking about my friend, Lisa! She loves Mexican food… and Mexican drinks. Ok, she likes margaritas. There, I said it. I really don't know of any other Mexican drinks, actually. In all honesty, I think she loves my Black Bean Salsa because of the Margaritas, but that's a story for another time.
The name says 'salsa' and I do use this as a dip with tortilla chips, but I also use it as a vegetable side dish. I pile 2 or 3 spoonfuls on shredded lettuce top with my favorite salad dressing and have a big hearty salad as well. All using the very same recipe… love that!!
Put black beans, corn, tomatoes, peppers, onions and cilantro in a bowl and stir until combined. Easy!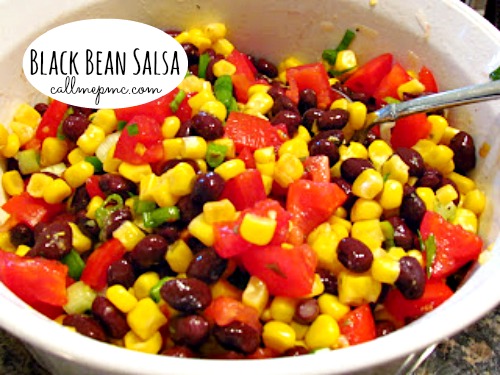 I also make Black Bean Salsa and put it on our favorite chicken or fish tacos. It's a very versatile mixture and comes together quickly. Also a bonus, you can keep every ingredient stocked in your pantry.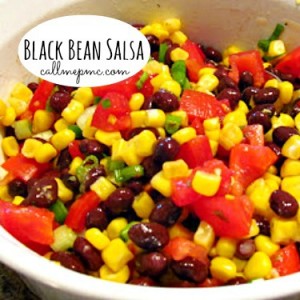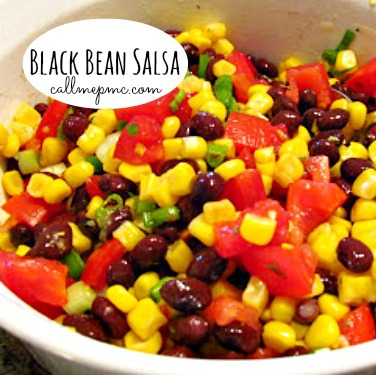 Print
Black Bean Salsa
A versatile recipe, Black Bean Salsa can top a salad, a dip or relish for tacos!
Ingredients
1 15 oz can black beans, drained and rinsed
1 11 oz can shite shoe peg corn, drained
1 10 oz can* diced tomatoes with green chilies, about half the liquid drained from them
1/2 c diced onion (I prefer Vidalia or Green onions)
1/4 c chopped fresh cilantro
zest and juice of 1 lime (about 2 T)
Instructions
Combine all ingredients in a large bowl. Chill. Serve. Enjoy!
Notes
*I prefer fresh, organic tomatoes (1 or 2 depending on size) if they're in season and fresh jalapeno (1 or 2, seeded and diced). If you use fresh tomatoes and jalapeno use 3 T lime juice.
Other dips you may like: