CAULIFLOWER RECIPES THAT WILL FILL YOU UP
This post may contain affiliate links that won't change your price but will share some commission.
Cauliflower Recipes That Will Fill you Up but Not Out. Cauliflower is trending now. It's showing up in everything – soups, rice, pizza crusts and more.
Are you a cauliflower fan? What's your favorite way to enjoy cauliflower?

Cauliflower recipes
It's no surprise cauliflower is so popular. It's nutrient dense and conveniently available all year. As well, its relativity neutral flavor allows it to take on whatever flavor you want. As a pizza crust, it doesn't interfere with classic ingredients. Make cauliflower nuggets and serve them with buffalo sauce instead of chicken. So good! As well, mash it instead of traditional potatoes. (Do you know that replacing potatoes with cauliflower will save 100 calories, cup for cup?) Your options are limitless!
Cauliflower is high in vitamins C and K, folate, and a range of powerful phytonutrients. Just two cups of the vegetable provided an entire day's quota of vitamin C. It also serves as a convenient low-carb swap in high-carb dishes, as noted above.
Whether you serve cauliflower as a main dish or as a side, this vegetable can enhance the taste and nutritional value of any meal. Start using more cauliflower in your meals. A great tip is to add them in traditional recipes instead of potatoes a little at a time to give your family time to get used to them.
These best cauliflower recipes will help you eat healthier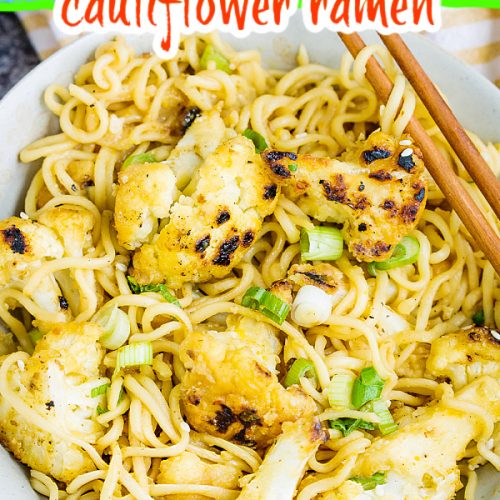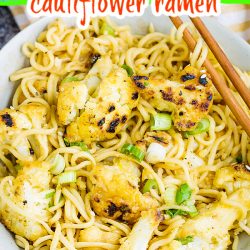 Sesame Orange Cauliflower Ramen is a fun homemade version of a favorite takeout meal. I made this recipe with more wholesome ingredients without sacrificing any flavor and it's ready in 30 minutes.
make this recipe
Roasting cauliflower (and broccoli) brings out a nutty sweetness.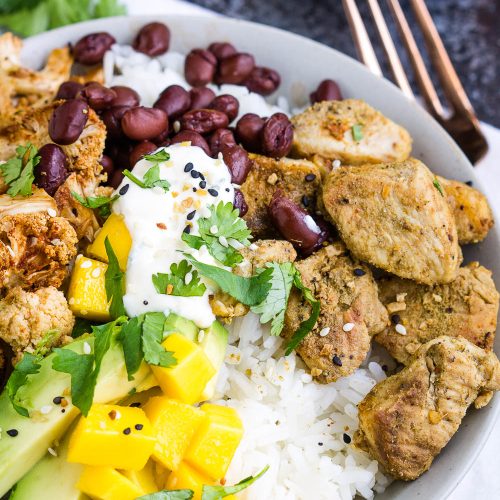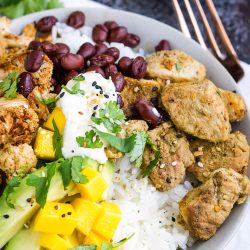 Sheet Pan Blackened Chicken Cauliflower Bowl is packed with tender juicy blackened chicken & cauliflower, black beans, avocado, mango, cilantro, and Cilantro Lime Ranch dressing.
make this recipe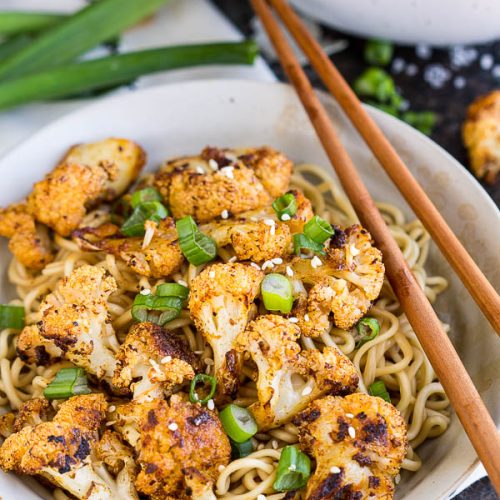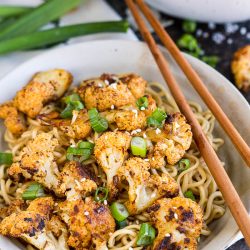 This is an easy recipe to make, it's healthy, and it has LOADS of flavor!
make this recipe
If you're trying to eat healthier, substitute cauliflower for chicken. Too much change? Then substitute rice or pasta with cauliflower.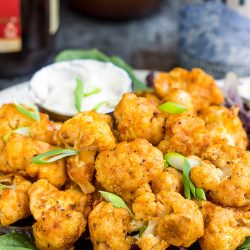 A healthy alternative to traditional Nashville hot chicken and wings with none of the guilt.
make this recipe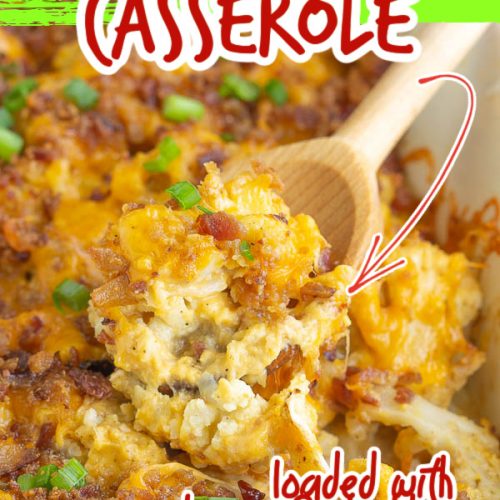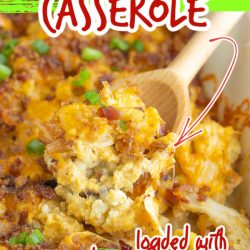 This cauliflower casserole is loaded with cheddar cheese and bacon. It's a great recipe for family dinners or holidays.
make this recipe
On chilly nights when you want comfort food, this loaded cauliflower is just as cozy as loaded potatoes.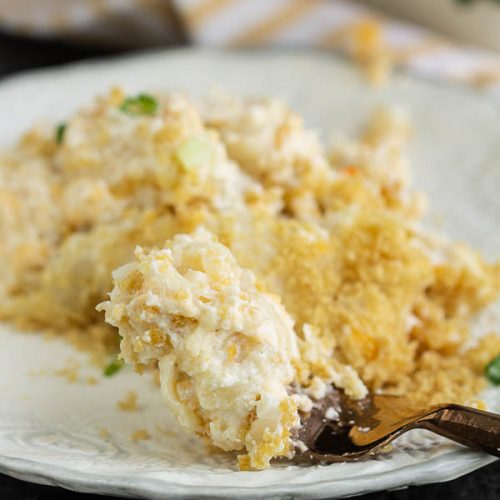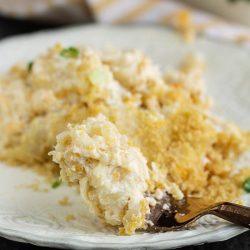 This cheesy comfort food recipe has cauliflower as the base instead of pasta or rice.
make this recipe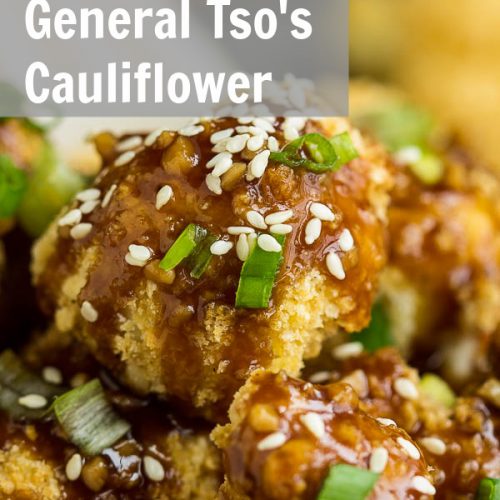 This is a hearty yet healthy entree inspired by my favorite Chinese take out food.
make this recipe
Check all the boxes with this recipe. It's a family favorite, budget-friendly, and easy to prepare!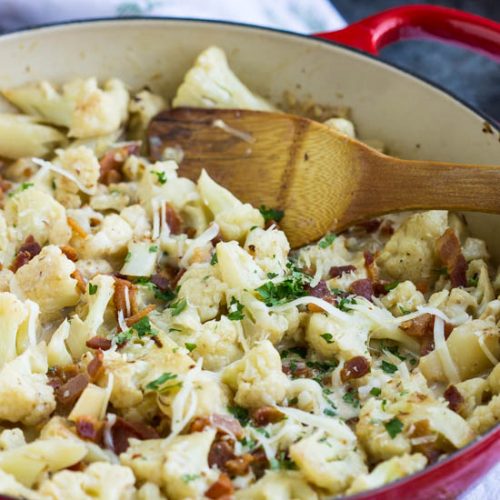 Creamy Parmesan Cauliflower with Bacon is an unfussy and healthy side dish recipe that's loaded with flavor from a creamy cheese sauce and salty, crunchy bacon bits.
make this recipe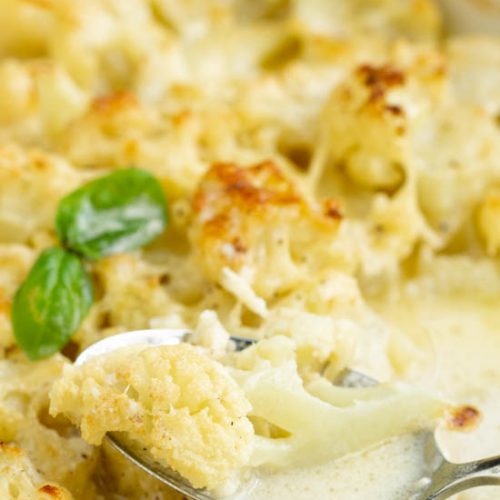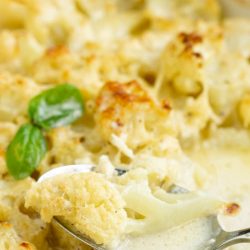 Scalloped Mascarpone Cauliflower is meal-time perfection with its cheesy flavor and creamy texture that elevates this nutritious vegetable to new heights!
make this recipe
This recipe has great flavor and a delightful flavor!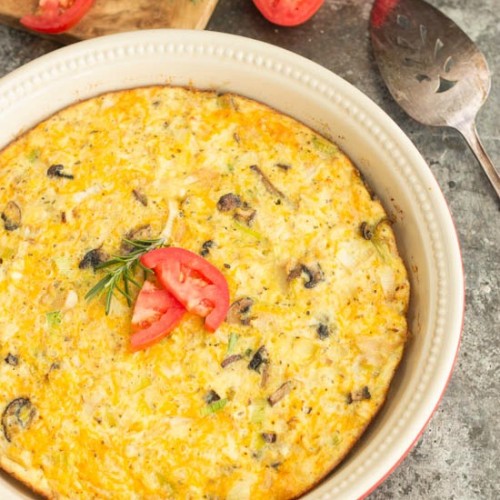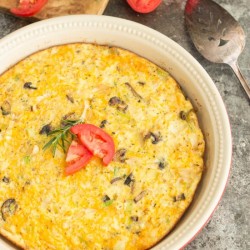 Sauteed Cauliflower Mushroom Leek Crustless Quiche is full of cauliflower, mushrooms, and leeks that have been sauteed to bring out the flavor. This recipe is hearty and satisfying. It's great for breakfast, lunch, or dinner.
make this recipe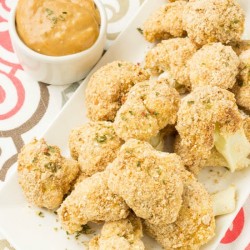 Skinny Baked Breaded Cauliflower with Almond Butter Sauce is a crunchy snack that healthy yet filling. Almond Butter dipping sauce makes a tasty dip alternative that's a wee bit healthier than peanut butter sauce.
make this recipe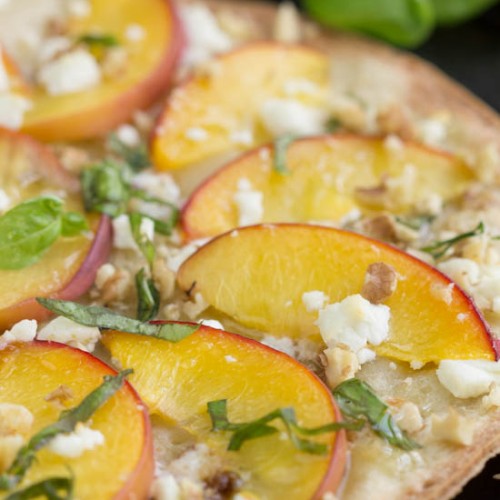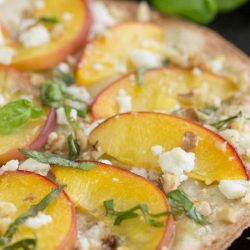 Low-Carb Peach Mascarpone Dessert Flatbread recipe has delicate slices of peaches on a crisp and flavorful cauliflower crust.
make this recipe
Comment below if you have your own favorite healthy way to make cauliflower!
For more delicious recipes, sign up for my newsletter!