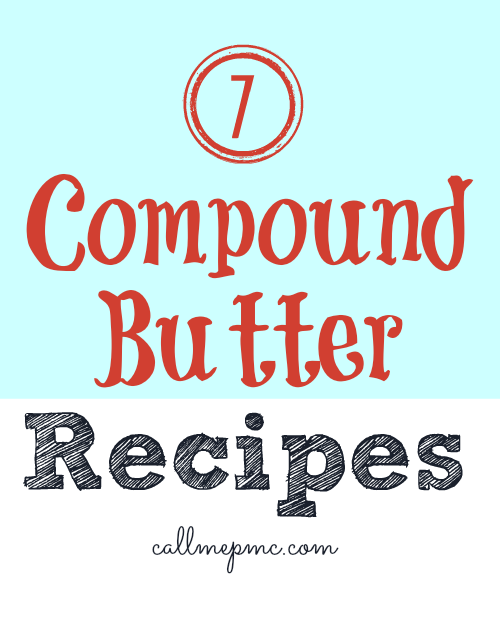 You can't improve much on a great steak or ear of fresh corn grilled to perfection.
there are two things in my opinion that can make almost everything better
bacon and butter!!
Let's talk about butter.
Herb Butters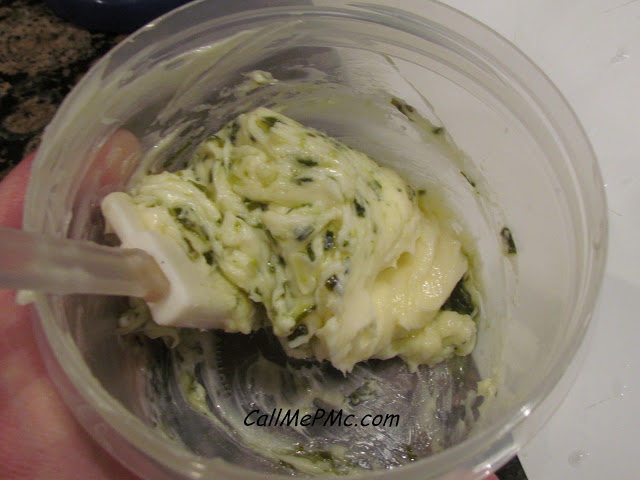 I'll share with you today how you can make your butters even better.
Yes, it's possible.
Enjoy!
Parsley-Shallot Butter
1/2 c unsalted butter, room temp
1 shallot, minced
1 T minced fresh flat-leaf parsley
1 tsp freshly squeezed lemon juice
salt and pepper
*Combine butter, shallot, parsley and lemon juice in a food processor. Process to blend. Transfer mixture to a  sheet of plastic wrap. Roll into a log about 1 1/2 inch thick and twist the ends to close. Refrigerate at least one hour or until firm. Remove from refrigerator and slice into 1/2 inch 'coins' when steaks go on the grill.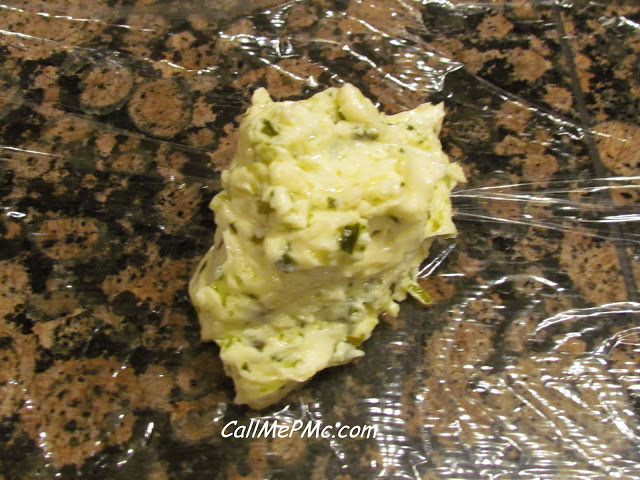 Mix all ingredients together, spoon the butter onto a sheet of plastic wrap and roll it into a log shown below.
Refrigerate. Great on steaks, pork chops, French bread, green beans, corn…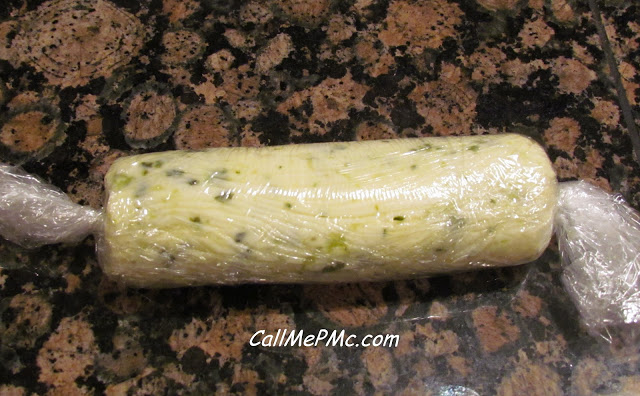 *Combine the different recipes listed as described above. The same process will be used to roll in a log as well.
Chive-Mustard Butter
1/2 c butter, room temp
1 1/2 T finely diced fresh chives
1/2 tsp dry mustard
1/4 tsp pepper
Horseradish-Parsley Butter
1/2 c butter, room temp
1 T chopped fresh parsley
1 T country style Dijon mustard
1 tsp prepared horseradish
Cilantro-Lime Butter
1/2 c butter, room temp
1 tsp lime zest
1 tsp fresh lime juice
1 T chopped fresh cilantro
Jalapeno-Chili Butter
1/2 c butter, room temp
1 jalapeno pepper, seeded and minced
1 tsp chili powder
Garlic-Basil Butter
1/2 c butter, room temp
1 T finely chopped fresh basil
1 garlic clove, minced
I posted this recipe for Strawberry Butter earlier but here it is again. It's great on homemade sourdough bread, crusty French bread, pancakes, biscuits.