Before I picked the boys up from school, I marinated the meat in a zip top bag.
Tossed it in the refrigerator and it was ready to grill after swim.
Now, listen guys, I am not the Grill Girl!
I do not grill, that's actually, also, the reason I like grilled food so much!!
(smile) Big Daddy grills!!!!
And does a fab job!
After the grill comes up to temp, grill three minutes per side for medium rare.
Fast week night meal.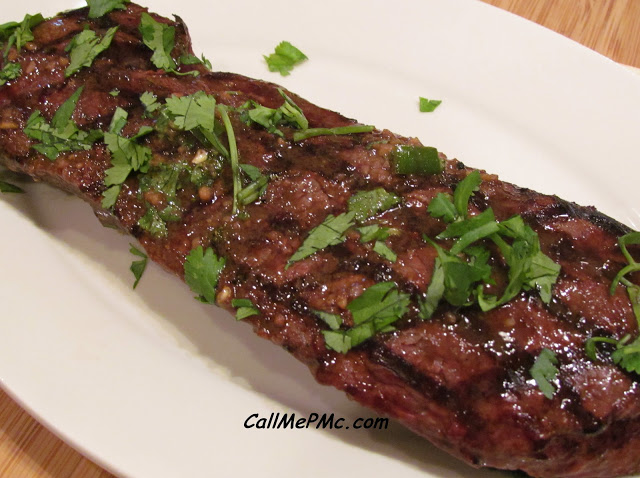 I sprinkled the steak with fresh, chopped cilantro, but you can omit this if you don't love cilantro.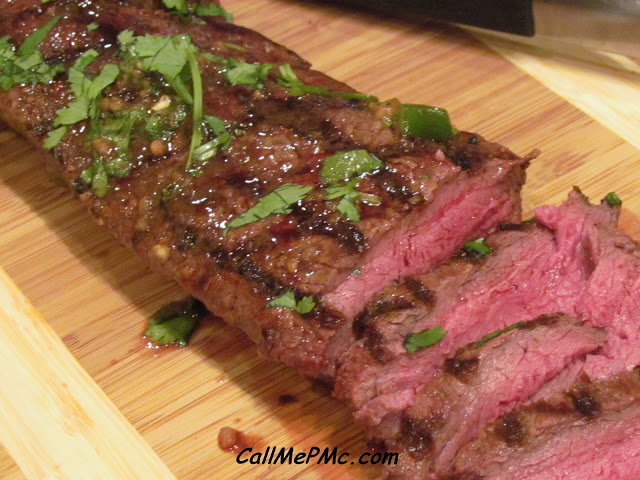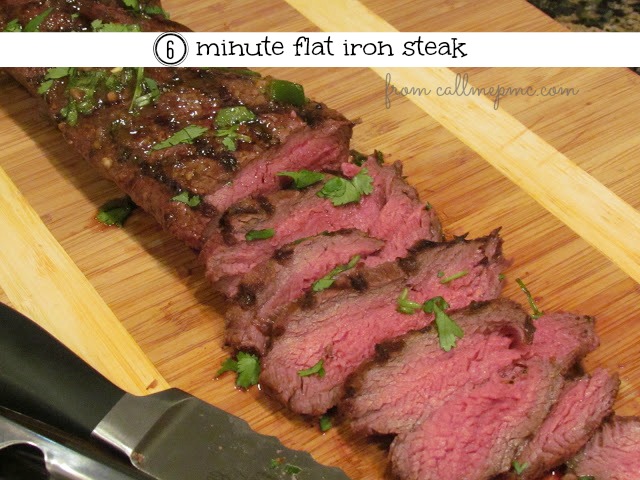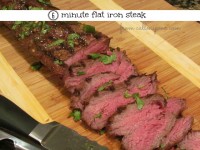 Print Recipe
Six Minute Flat Iron Steak
Ingredients
In a zip top freezer bag combine:
1

T

fresh minced garlic

2

T

soy sauce

1

T

olive oil

1

T

lime juice

1

tsp

minced ginger

1/2

tsp

jalapeno

diced

2

T

cilantro

fresh chopped
Instructions
Squeeze to combine and place meat in bag. Close and refrigerate 3 to 6 hours. Remove from refrigerator while grill is coming up to temperature. Heat grill to hi (450 degrees). Grill steak 3 minutes on each side for medium rare. Let rest 5 minutes before cutting.
Laugh, Love, Exercise!