Six Minute Flat Iron Steak is a simple steak recipe that tastes anything but! It's marinated in a mix of kitchen staples like garlic, soy, and ginger that results in a flavorful marinade that amps up the flavor of this steak.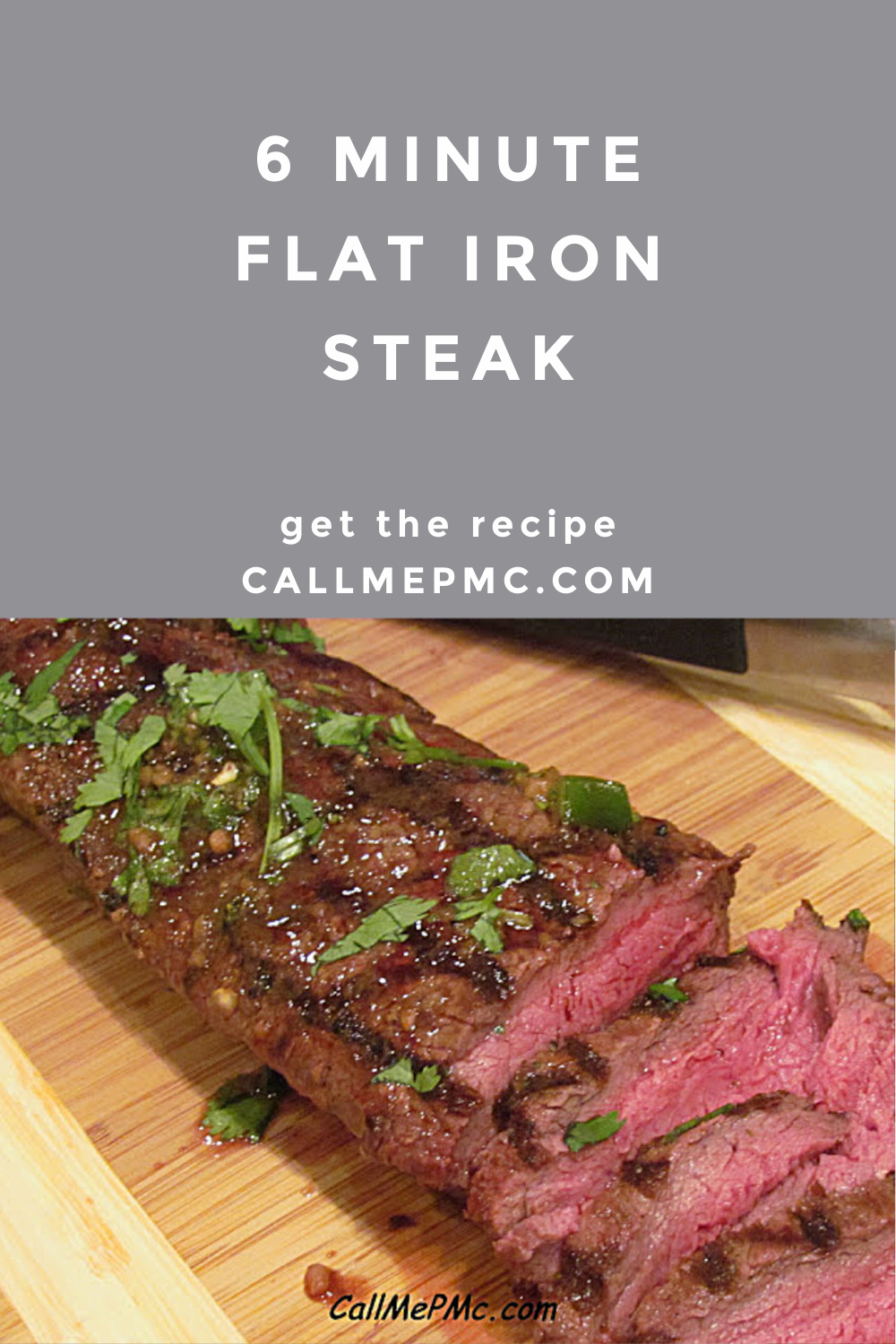 HOW TO COOK SIX MINUTE FLAT IRON STEAK
Flat iron steak is a tender cut of meat with a bit of marbling for flavor. It's perfect for marinating. As well, it's less expensive than some of the other steaks.
It's best to let the meat come to room temperature before you throw it on the grill. Therefore, if your marinating time is about 30 minutes then you can marinate the steak on the countertop then it can go straight on the grill with it.
However, if you plan on a longer marinating time, you'll need to refrigerate it and then leave it on the countertop long enough to warm up a little. Usually, 30 minutes is enough time.
You can cook this steak on a hot charcoal grill or gas burner. Cook it for 3 minutes per side (or more depending on the cut of steak and how thick it is). Check the steak for doneness and if it needs more time cook for a few more minutes.
It's always a good idea to let the steak rest for a few minutes before you cut it so that you don't lose all the juices.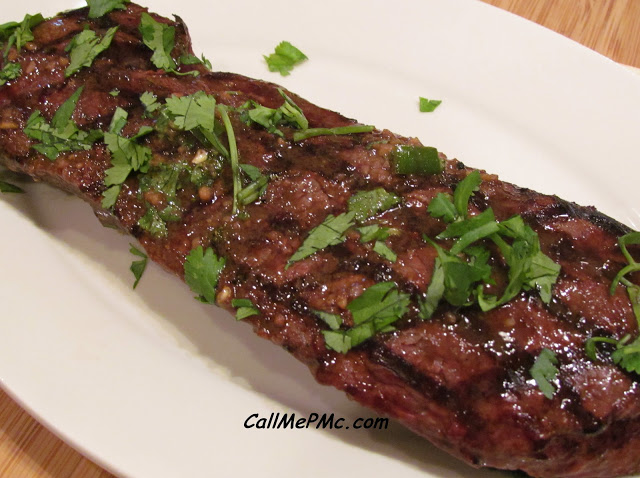 I sprinkled the steak with fresh, chopped cilantro, but you can omit this if you don't love cilantro.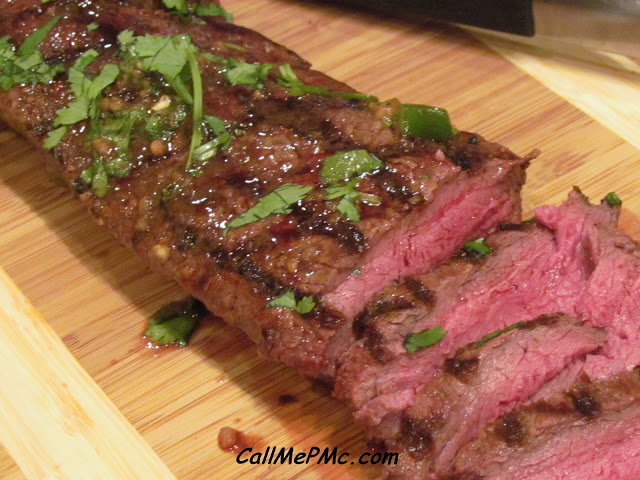 I like to cook once and eat twice. It's my Encore Meals method. This leftover steak makes a great Encore Meal when you use it to make my
Steak Sandwich
.
WHAT DO I SERVE THIS WITH?
Six Minute Flat Iron Steak
This steak is marinaded in a simple mixture of kitchen staples for a juicy and flavorful meal.
Ingredients
Instructions
Squeeze to combine and place meat in the bag. Close and refrigerate for 3 to 6 hours.

Remove from the refrigerator while the grill is coming up to temperature.

Heat grill to hi (450 degrees). Grill steak 3 minutes on each side for medium -are. Let rest 5 minutes before cutting.
Nutrition
Calories:
41
kcal
|
Carbohydrates:
2
g
|
Protein:
1
g
|
Fat:
4
g
|
Saturated Fat:
1
g
|
Sodium:
503
mg
|
Potassium:
19
mg
|
Fiber:
1
g
|
Sugar:
1
g
|
Vitamin A:
13
IU
|
Vitamin C:
2
mg
|
Calcium:
4
mg
|
Iron:
1
mg