Quick Recipes with Hawaiian Rolls
This post may contain affiliate links that won't change your price but will share some commission.
Quick Recipes with Hawaiian Rolls – This is a roundup of easy recipes that start with Hawaiian rolls. These recipes are perfect for brunch, snack, and desserts.
Of course, you can use any buns, but nothing has the soft and buttery texture and flavor of Hawaiian rolls. Plus, they're small and easy to eat.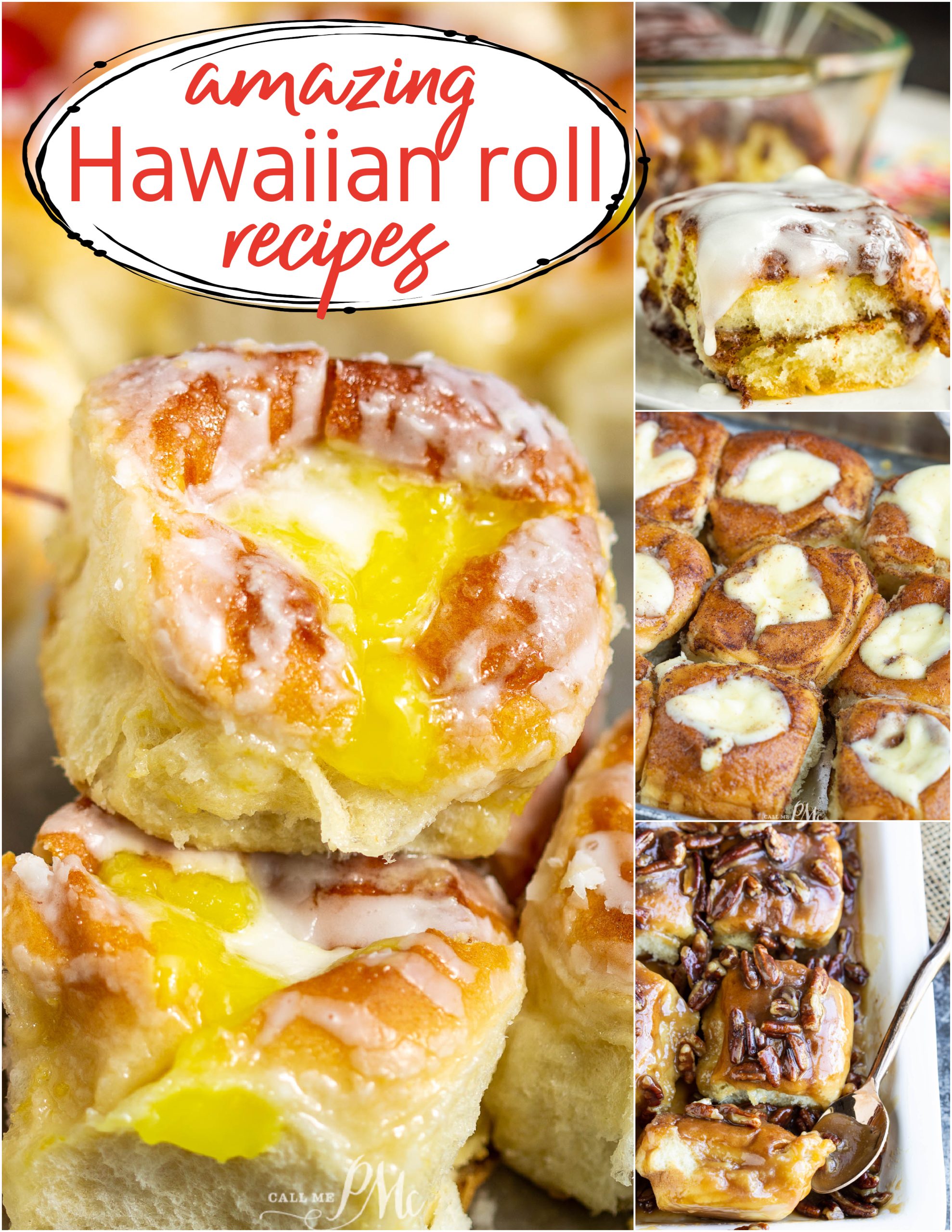 Quick Recipes with Hawaiian Rolls
Hawaiian sweet rolls make a great basis for slider recipes. But, did you know they also make great starters for sweet breakfasts and desserts too? Whether you're hosting a tailgate, brunch, or need a potluck dessert, my sweet roll recipes that start with Hawaiian rolls are a flavorful base for various toppings. Plus, without having to wait for yeast to rise, they're also very quick to make. Most take less than 30 minutes from bag to table!
Below you will find a variety of flavor combinations to make using Hawaiian rolls. Some are sweet while others are savory with meat and cheese. All are good. Beyond good!
Hawaiian Rolls
The most popular and familiar brand of Hawaiian rolls is King's Hawaiian Rolls. However, Hawaiian bread is made by many brands. As well, you can make them yourself.
What is Hawaiian bread made of? Hawaiian bread is a yeast bread made with eggs, butter, and honey for that touch of sweetness that we love.
Where do I get Hawaiian rolls?
I always pick them up a 12-pack at Walmart (or off brand is just as good) or Target. Additionally, if you are fill adventurous and have time try making Homemade Hawaiian Rolls yourself.
How do I get the recipe in 'Quick Recipes with Hawaiian Rolls'?
The Hawaiian roll recipe photos are below. All you need to do to get the recipe is click on the photo or the title of the recipe. The link will open with the recipe. Pin or Print them for the start to a great 4th of July celebration! As well, you can bookmark the recipe or this site on your computer to refer back to time after time.