A classic yellow cake recipe is made into cupcakes in this favorite cupcake recipe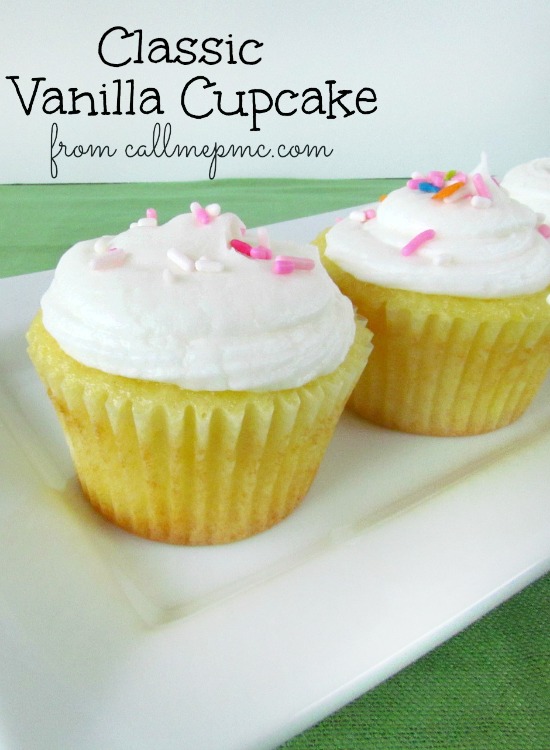 Recently I was asked to make cupcakes for the last day of a Summer camp.  I'm honored when I can contribute, even in a small way to things like this. After all, making cupcakes was nothing compared to the teachers that give up a month (!) of their Summer mornings to teach kids and get these children up where they need to be for next school year. Giving up a month is giving up half of their Summer vacation, we start school the first week of August.
I have the utmost respect for teachers, often times they don't get the respect and recognition they deserve! I know this first hand, my mother taught school for 29 years. Many, many nights she graded papers and did lesson plans at home (after she cooked dinner, helped me with homework, washed clothes and cleaned the house!) They have to take continuing education on their 'vacations', not to mention everything they do IN the classroom. So, if you're able to read this, thank a teacher!!
So, I was asked to make a Classic Vanilla Cupcake, 'white' cupcake with 'birthday cake' icing, and 'not a lot of icing'! Geez, I prefer A LOT of rich, creamy icing and VERY LITTLE cake!!  But, I did what they wanted and below you'll see what I made. I did juice them up a little with some sprinkles!
What do you think? Do you like a lot of icing or a lot of cake?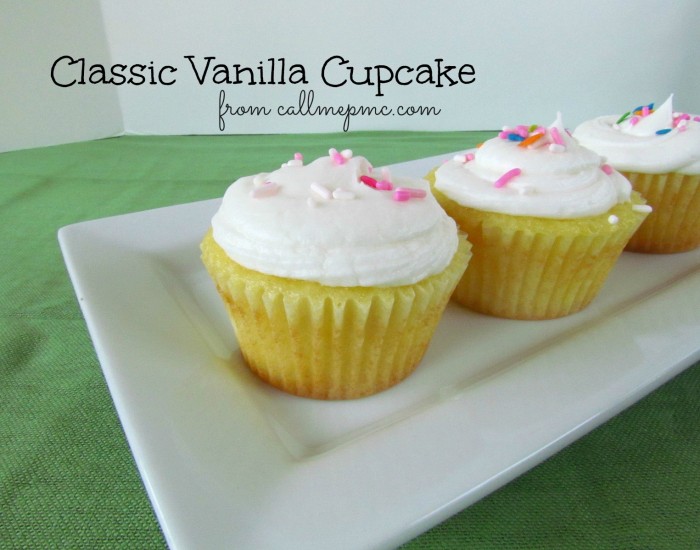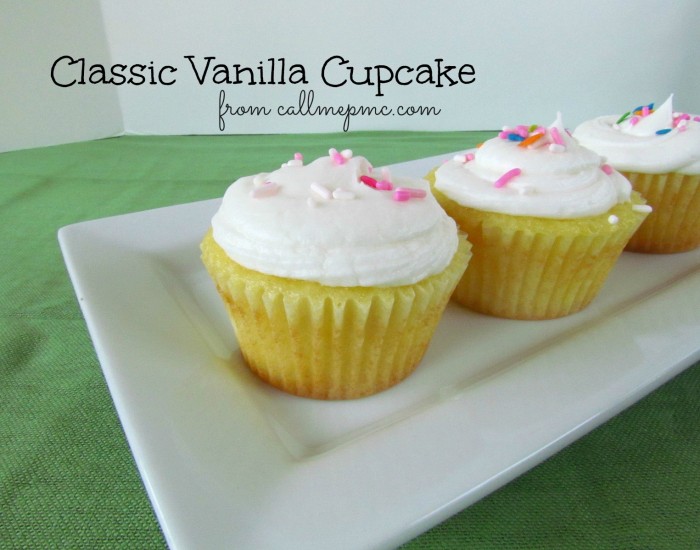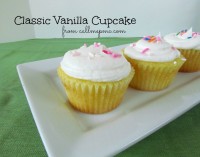 Print Recipe
Your Favorite Classic Vanilla Cupcake
This classic
vanilla
cupcake recipe has stood the test of time. A yellow cake recipe is the base for the cupcakes.
Instructions
Fill cupcakes 2/3 full with batter and bake 20 to 22 minutes until center is set. Cool in pan 2 minutes before removing.
Try these recipes too!!