ALCOHOL SUBSTITUTIONS IN COOKING
This post may contain affiliate links that won't change your price but will share some commission.
Alcohol Substitutions in Cooking – If you're following a recipe that has alcohol in it and will be either serving someone who can consume alcohol, don't partake in alcohol, or just don't want to go buy a bottle, there are alternatives that you can use.
Below I have listed all the alcohols I could think of with the corresponding substitution. In general, juice can be used instead of alcohol in just about anything.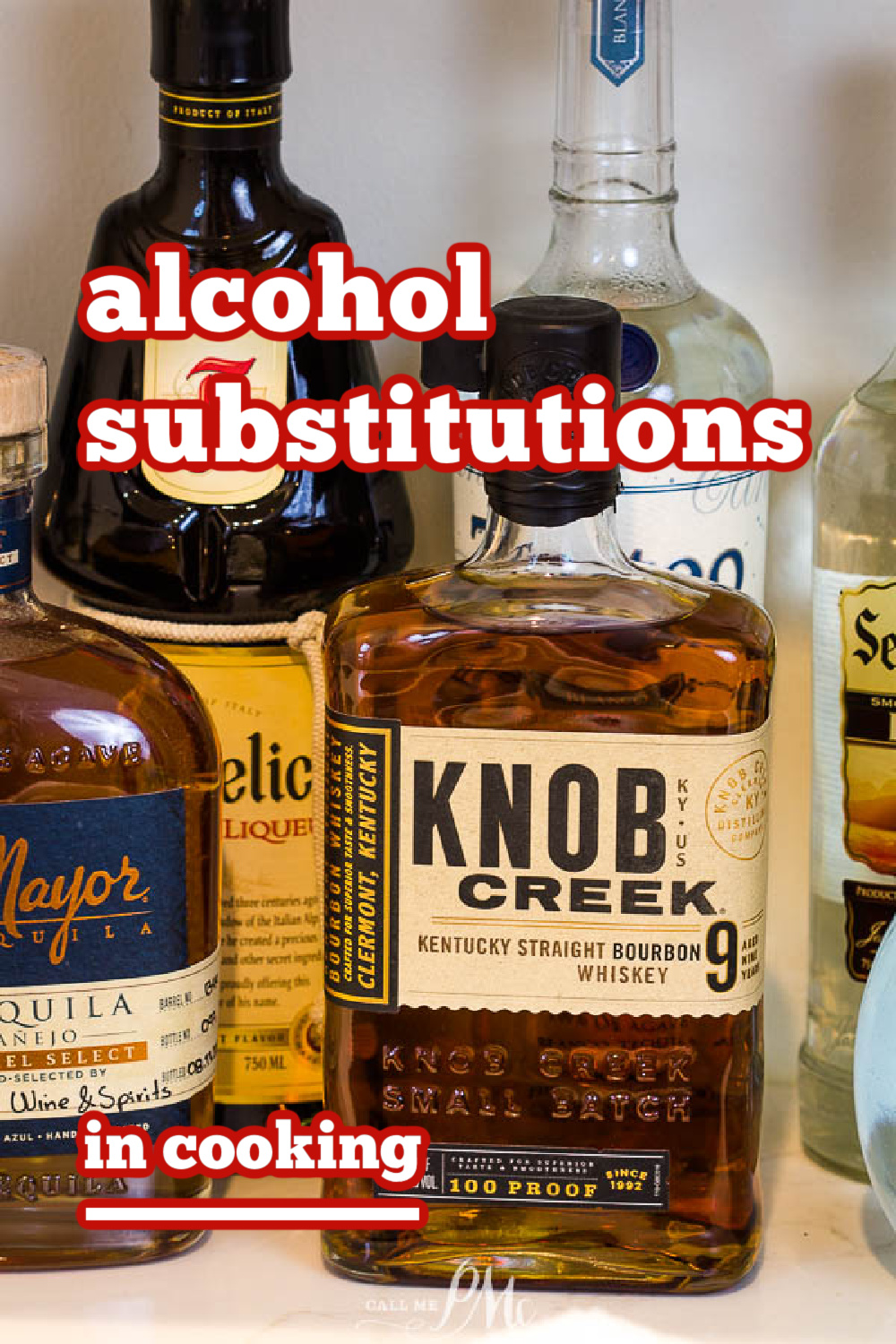 ALCOHOL SUBSTITUTIONS IN COOKING
Amaretto – Sub almond extract, you can use 1/4 to 1/2 teaspoon almond extract for 2 tablespoons Amaretto.
Anisette – Anise Italian soda syrup or fennel. You can also use anise or fennel.
Beer or Ale – For light beers, substitute chicken broth, ginger ale, or white grape juice. For heavy, dark, 'thick' as I call it, beers substitute beef, mushroom broth (or stock). As well, you can substitute non-alcoholic beers.
Bourbon – 1.5 to 2 teaspoons vanilla extract. For savory recipes, you can use apple juice. As well, you can use apple cider vinegar and either brown sugar or maple syrup. I would use 1/2 cup apple cider vinegar and 1 tablespoon maple syrup or brown sugar.
Brandy – You can substitute apple juice or another flavor of fruit juice depending on the recipe. As well, you can sub water, apple cider, diluted peach or apricot syrups.
Champagne or Sparkling Wine – Sparkling white grape juice, ginger ale, sparkling apple cider, or sparkling cranberry juice.
Coffee Liqueur – To replace 2 tablespoons of coffee liqueur, use 1/2 to 1 teaspoon of chocolate extract mixed with 1 teaspoon of instant coffee, which has been mixed in 2 tablespoons of water. Can also substitute expresso, non-alcoholic coffee extract, or coffee syrup.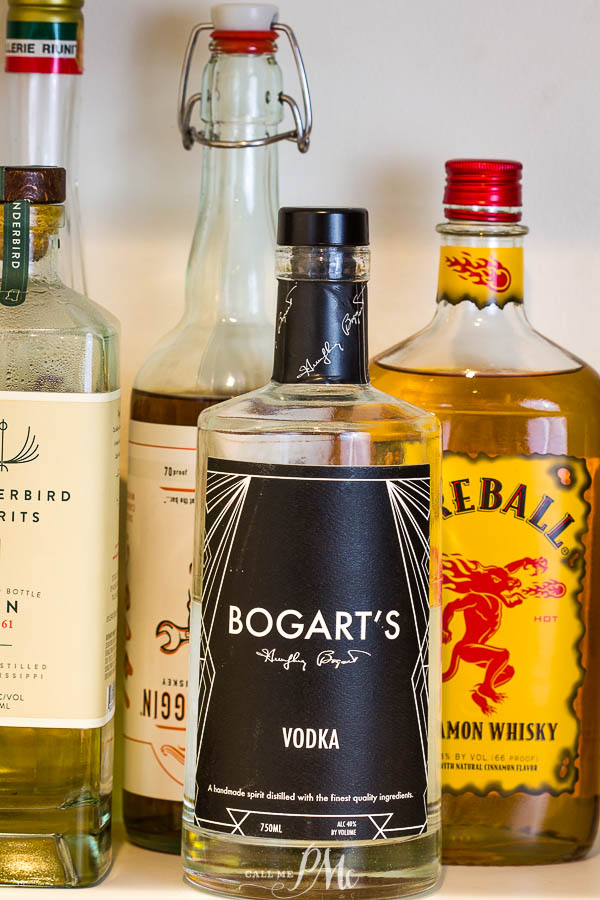 ALTERNATIVES FOR ALCOHOL
Cognac – If you need a substitute because you don't have or want to buy cognac you can use Scotch or whiskey. If you don't want to use alcohol at all you can use the juice from peaches, apricots, or pears.
Cointreau, Grand Marnier, or Orange-Flavored Liqueur– Cointreau and Grand Marnier is an orange-flavored liqueur. You can use 2 tablespoons unsweetened orange juice concentrate or 2 tablespoons orange juice and 1/2 teaspoon orange extract. You can also sub any of the three for the other.
Creme de menthe – Spearmint or mint extract or mint coffee syrup.
Hard cider – apple cider, apple juice or sparkling apple juice.
Kahlua – Coffee or chocolate-flavored liqueur. Substitute 1/2 to 1 teaspoon chocolate extract or substitute 1/2 to 1 teaspoon instant coffee in 2 tablespoons water for 2 tablespoons Kahlua.
Kirsch – Kirsch is a clear, colorless brandy. You can substitute equal amounts of syrup or juices from cherries, raspberries, boysenberries, currants, or cider.
Peppermint Schnapps – Non-alcoholic mint or peppermint extract, mint Italian soda syrup, or mint leaves.
Port Wine, Sweet Sherry, or Fruit-Flavored Liqueur – Orange juice or apple juice. Substitute an equal amount of liquid.
Rum (light or dark) – Water, white grape juice, pineapple juice, apple juice or apple cider, or syrup flavored with almond extract. Substitute equal amounts of liquid.
Sake – Use rice vinegar instead.
Sherry or Bourbon – Orange or pineapple juices, peach syrup, or non-alcoholic vanilla extract. Substitute an equal amount of liquid 1 to 2 teaspoons of vanilla extract.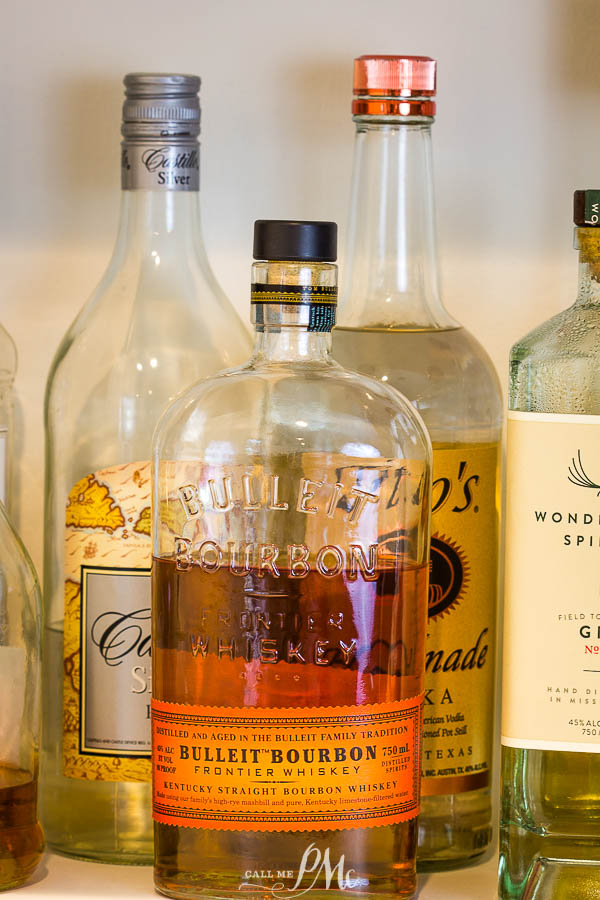 SUBSTITUTIONS FOR ALCOHOL IN COOKING
Schnapps – Use the same flavored extract as the Schnapps, you can also use juice.
For Scotch, you can use 1 part vanilla extract and 2 parts water. You could also use bourbon.
For Sherry, you can use vanilla extract, as well as orange, pineapple, or apple juice.
Southern Comfort is a naturally fruit-flavored, whiskey liqueur with fruit and spice accents. You can use peach-flavored nectar.
Tequila – Cactus juice or cactus nectar or agave juice.
Triple Sec – Orange juice concentrate, orange juice, orange zest, or orange marmalade. Curacao adn Grand Marnier work as well.
Instead of Vermouth, Dry use white grape juice, white wine vinegar, or non-alcoholic white wine.
Instead of Sweet Vermouth use apple juice, grape juice, balsamic vinegar, non-alcoholic sweet wine, or water with lemon juice.
Whiskey – If a small amount is called for, it can be eliminated. Bourbon extract or non-alcoholic vanilla extract can be used.
Wine
For Red Wine, substitute equal amounts of red grape juice, cranberry juice, chicken broth, beef broth, vegetable broth, clam juice, fruit juices, flavored vinegar.
For White Wine, you can use water, chicken broth, vegetable broth, white grape juice, ginger ale, white grape juice.
If you have Sweet White Wine, substitute equal amounts of white grape juice plus 1 tablespoon of Karo corn syrup.
Vodka – Use white grape juice or apple cider combined with lime juice or use plain water in place of the vodka.
I hope you have enjoyed post and find it helpful. Be sure to save it to your recipe box for future reference.
RECIPES WITH ALCOHOL AND COCKTAIL RECIPES
Following are some cocktail recipes as well as recipes that have alcohol in them. You can get all my cocktail recipes here.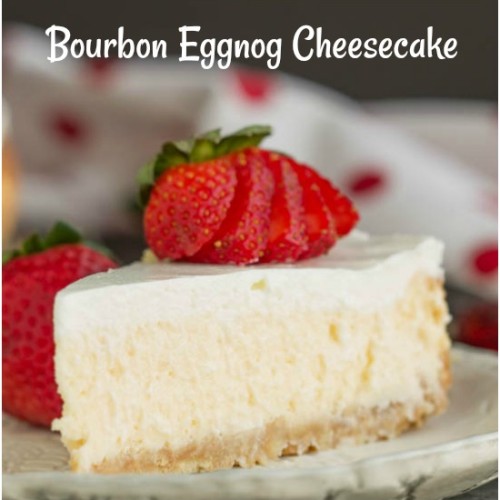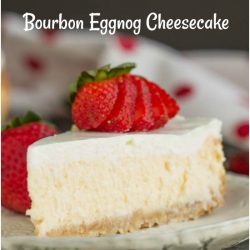 Woodford Reserve Bourbon Eggnog Cheesecake with Vanilla Wafer Crust recipe bakes rich eggnog and a shot of bourbon into your favorite smooth and creamy cheesecake. Your two favorite holiday beverages in dessert form!
make this recipe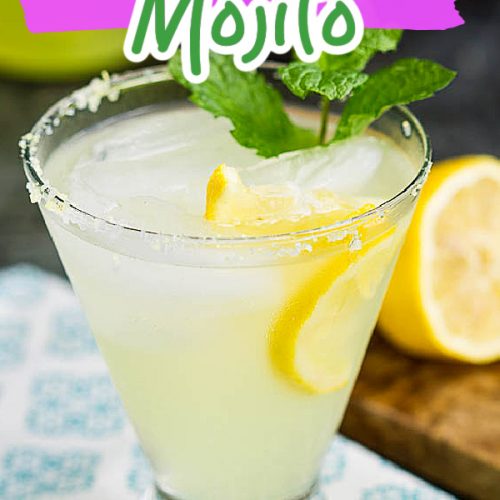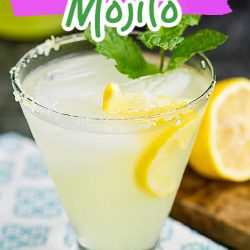 Limoncello Mojito Cocktail is a light, lemony, refreshing, and delicious drink recipe that has plenty of mint!
make this recipe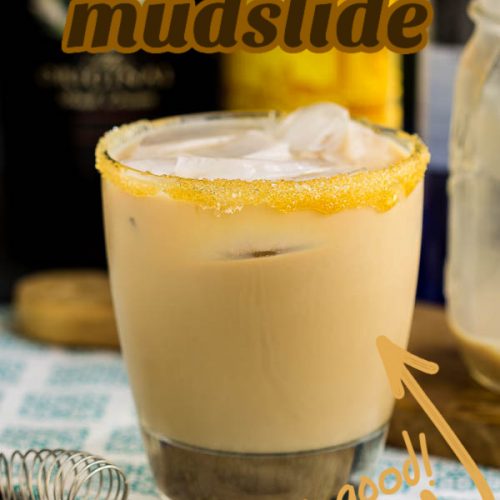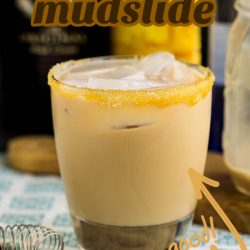 This is such a yummy dessert cocktail or after-dinner cocktail. This coffee-flavored vodka drink tastes like a milkshake and can be made frozen or on the rocks.
make this recipe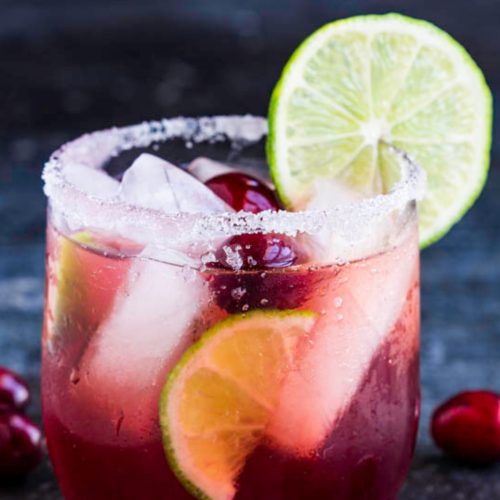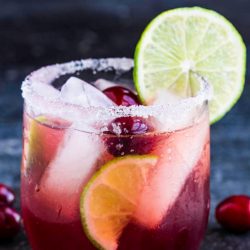 Festive Christmas Margarita Recipe is a bright, cheery, delicious, festive cocktail. Easy to make and easier to drink!
make this recipe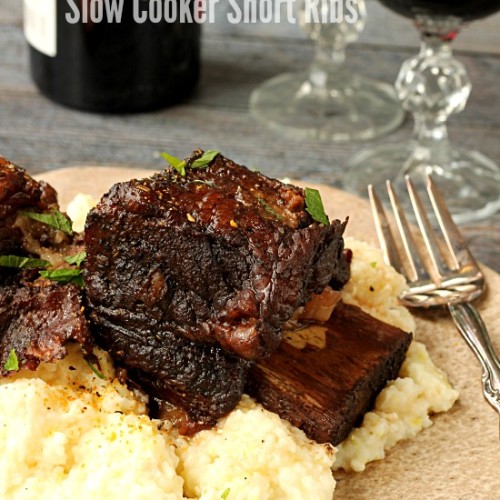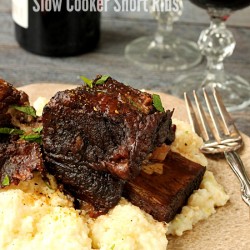 Slow cooking short ribs brings out an intense flavor. Bonus? slow cooking means you don't have to stand over the stove for hours!
make this recipe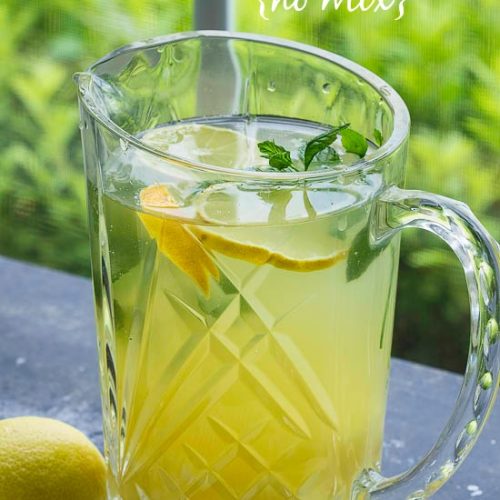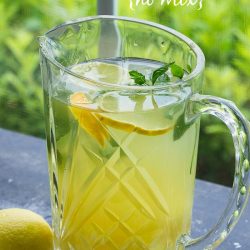 Pineapple Lemonade Punch Recipe (no mix) is the perfect tropical fruit drink for summer! A simple, tasty summer punch perfect for entertaining.


make this recipe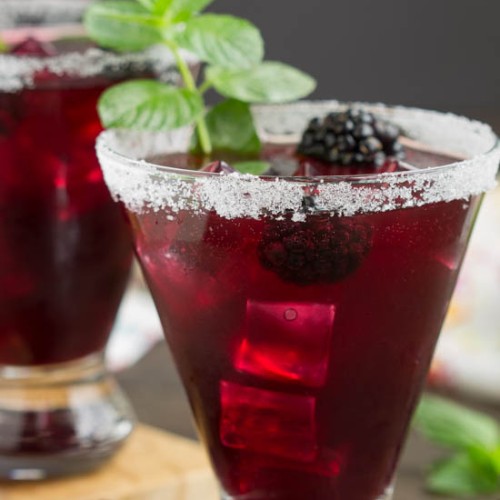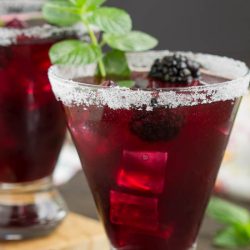 Blackberry Lemonade Margarita Smash cocktail has a beautiful, vibrant color and a delicious, refreshing flavor. It's made with fresh summer blackberries, tart lemonade, and good tequila. It's a sun summer drink.
make this recipe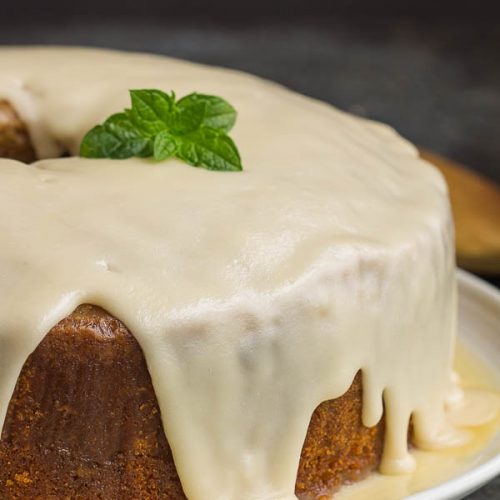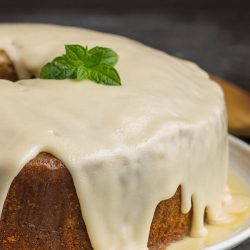 It's buttery with a tender crumb and hints of bourbon. You've got to try this cake!
make this recipe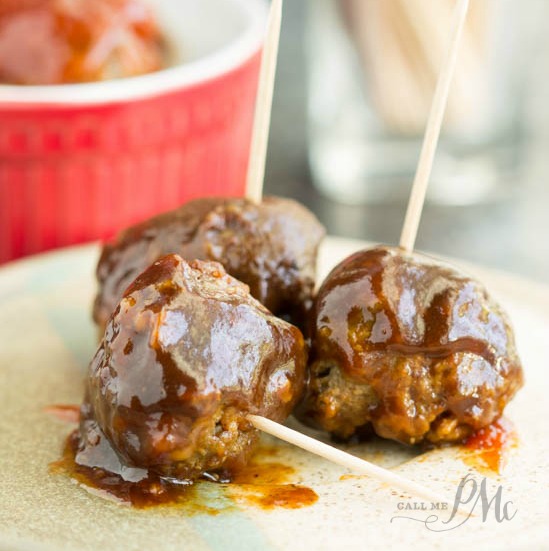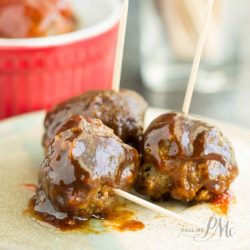 Meatballs are the quintessential party food and my Slow Cooker Bourbon Whiskey Meatballs are perfect for large potlucks or cocktails for a dozen of your friends. The recipe is versatile and economical, as well as, of course, delicious.
make this recipe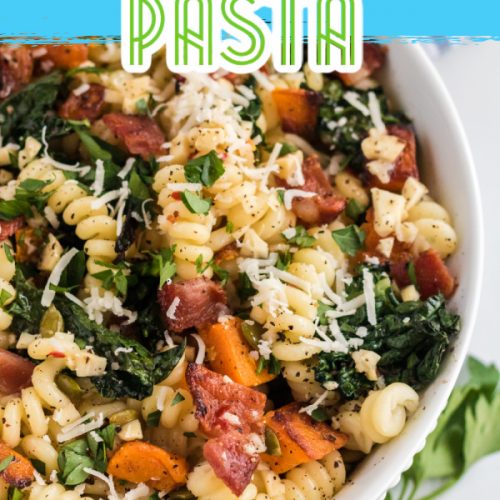 This pasta is hearty, delicious, and nutritious with a wonderful earthiness from butternut squash and kale.
make this recipe