Hi there, welcome to my Best Burger Recipes collection!
I've got 50 amazing and versatile burgers to delight your senses and titillate your taste buds!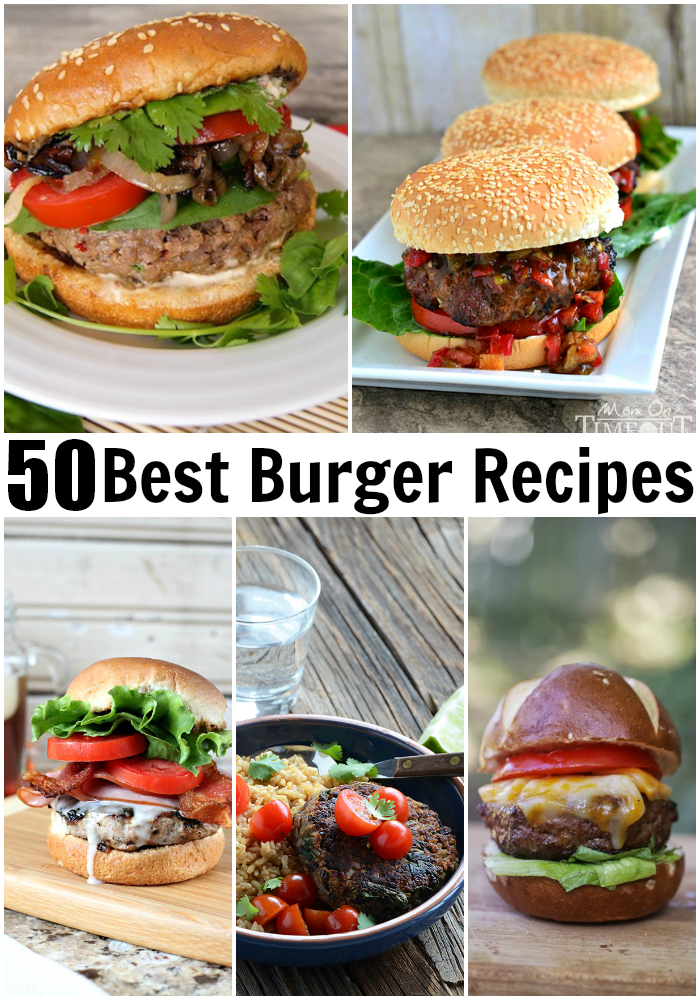 50 Best Burger Recipes
When it comes to putting a meal on the table quickly, I've learned that I can always grill a burger and make everyone in my family happy. The kids are good with always having the same burger, but for Big Daddy and me, well, we don't want the same burger every time we grill! If you're looking to jazz up your burger I've got some great selections from you. I've searched to world wide web and found these amazing burgers for you. There's beef, turkey, veggie and some varieties that will surprise, and I hope delight, you!
If you need an awesome bun to put that amazing burger you just found on, check out this Homemade Burger Buns recipe!
More collections…