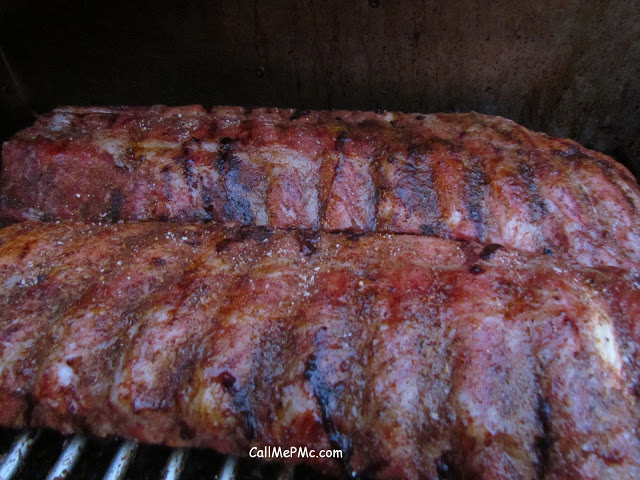 I heard some statistics on the radio this morning that I found interesting.
They were:
1. The average Stay Home Mom spend 3 years of her life in the kitchen!
2. The average Stay Home Mom spends 18 days per year in the kitchen!
WOW!!
You know what? I bet my numbers are much more than that!!
I bet if you're a food blogger, your numbers are more than that as well!
I prefer ribs that have been smoked 10 to 12 hours to this method. However, occasionally a craving will hit and we don't have 10 hours it requires for smoked ribs. This is a very tasty alternative to smoking. The addition of liquid smoke in the BBQ sauce helps get that smoky flavor. The key is baking them slowly until they're done then charring them on the grill for 10 minutes with the sauce.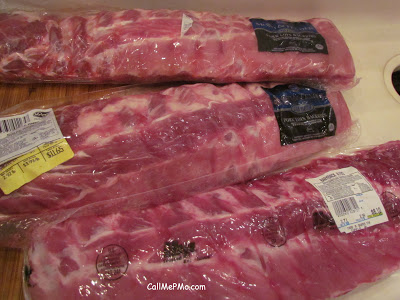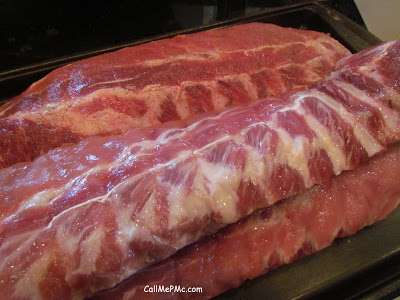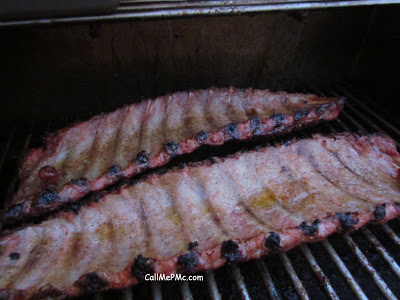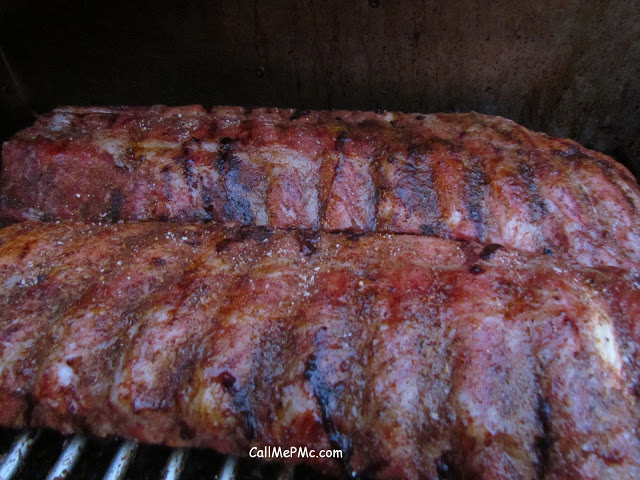 Favorite Short-cut Baby Back Ribs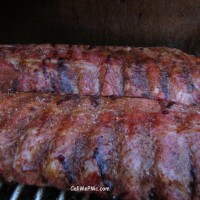 Print Recipe
Favorite Short-cut Baby Back Ribs
Ingredients
Ingredients:
2

full racks baby back ribs

2

Tablespoon

canola oil

1/3

cup

minced onion

1 1/2

cup

water

1/2

cup

tomato paste

1/2

cup

apple cider vinegar

1/2

cup

brown sugar

2

Tablespoon

honey

2

Tablespoon 

Worcestershire sauce

1 1/2

teaspoon

salt

1

teaspoon

liquid smoke

1

Tablespoon

whiskey

1/2

teaspoon

black pepper

1/4

teaspoon

garlic powder

1/4

teaspoon

paprika
Instructions
Sprinkle salt and pepper on both sides of ribs. Wrap each slab of ribs in aluminum foil and bake in a preheated 275 degree oven 2 1/2 hours.

While ribs are cooking, make sauce. Heat the oil in a medium saucepan over medium heat. Sauté onions until they begin to brown. Add remaining ingredients and simmer for 1 hour, uncovered, or until sauce thickens. Remove from heat and set aside.

Preheat grill to 400 degrees. When ribs are finished cooking in the oven, the meat should have pulled away from the bone at the end about 1/2 inch. Remove from oven and let sit for 10 minutes. When grill is heated, remove ribs from foil and put them on the grill. Grill for 4 to 5 minutes per side. They should be slightly charred when ready. Brush BBQ sauce on the ribs just before they come off; careful not to add the sauce too early as it may burn. Allow to rest 5 to 10 minutes (if you can wait that long) before serving.
Tried this recipe? I'd love to hear from you. Comment below or mention & tag me on Instagram
Mention @Paula_callmepmc or tag #callmepmc!
Serve with Famous Potato Salad or Twice Baked Potato Casserole
For our method for Smoking Ribs see this post.