How Does Your Garden Grow?
This post may contain affiliate links that won't change your price but will share some commission.
How Does Your Garden Grow?
Spring is my favorite time of year, I hate being cold and I'm cold-natured so I'm cold from November until March for the most part. I finally thawed out in March about the time the dormant plants and shrubs do. I've always said Spring is my season for this reason. I love that everything is new and bright green and flowers pop out and bloom. I know exactly where I got my love of flowers. My Granny loved them and always had such beautiful flowers in bloom. Do you enjoy plants and gardening?
Also read, How to Start an Herb Garden.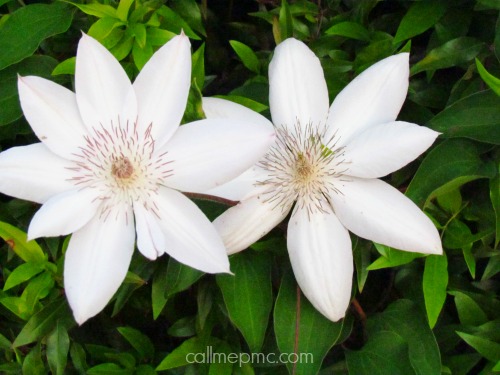 How Does Your Garden Grow?
My Granny's plants seemed as if they bloomed all Summer. In fact, I loved her flowers so much that I transplanted some from her house to mine. Then I did that three more times as we've moved. Yep, I'm the lady that takes plants were here when she sells houses and moves. We even dug up a 12-foot tree and moved it with us from our last house. Hey, it was a special tree. Of course, our neighbors got a real kick out of it! Have you ever moved plants when you've moved houses?
My husband is obsessed with the lawn, me? Not so much. The shrubs? Yeah, I want them to look nice, but I don't particularly want to put much time into them. But, now, anything that blooms, that's me. That's what I love! I also found the product my Miracle-Gro that helps your plants bloom. The soil where I live is not necessarily great. We have to add a lot of fertilizer to it for the grass to grow and the shrubs to grow and the flowers to grow and bloom. But, you live in Mississippi, isn't that some of the richest soil in the U.S.? That fact is true in the Delta, or western side of the state, but on the northeastern side where I live, we have red clay. Not great for growing plants! I have a new mission of Gro Something Greater!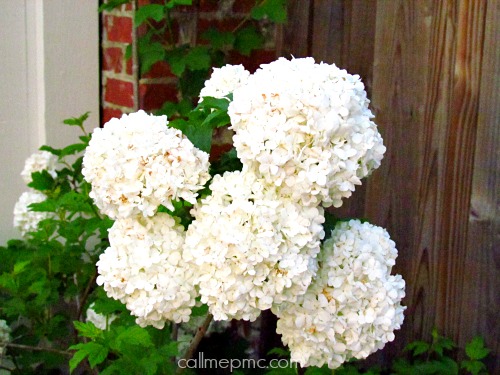 These are some of my flowering plants. Most of these are plants I brought from my Granny's house or either they're old 'Southern' plants.
Pink Peony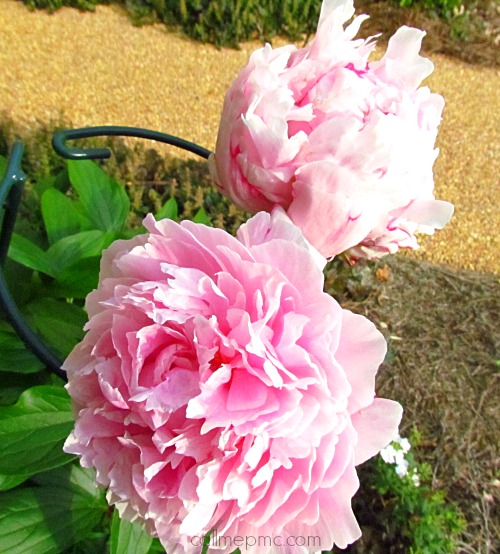 Purple Iris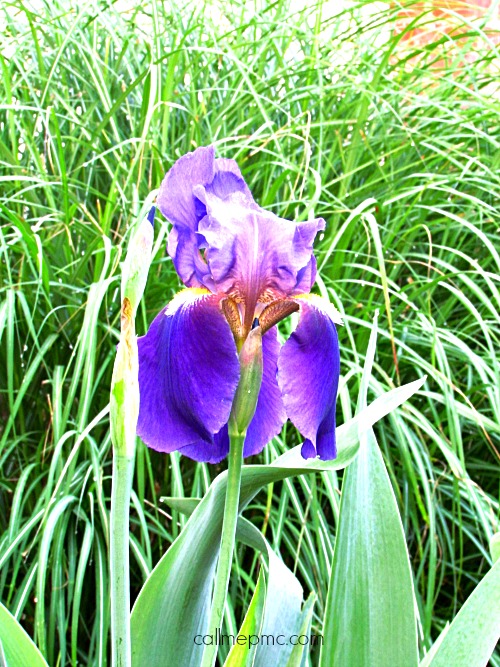 Planting Lantana under the Crepe Myrtle tree for the family workday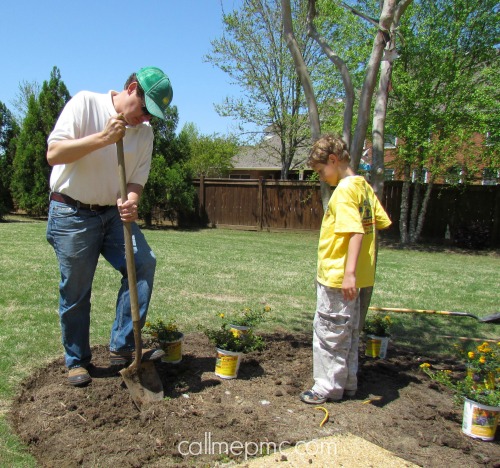 Planting tomatoes in our little box garden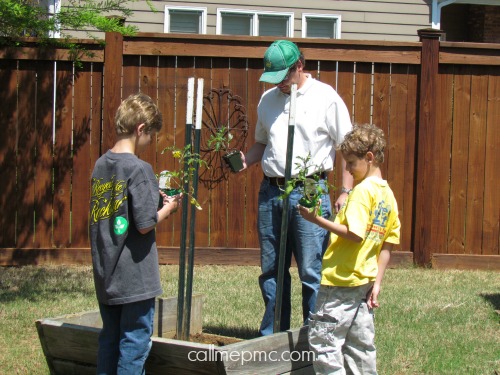 Do you garden? How Does Your Garden Grow? I'd love to hear your stories, you can share them in the comments below.
I've been doing a series of posts: Tips and Tricks for a Green Lawn. If you missed any of the tips you can read Post 1, Post 2, Post 3, and Post 4.