A basic cole slaw recipe, Tangy Vinegar Based Slaw is zippy and crunchy flavored with a little heat and a pinch of sweet.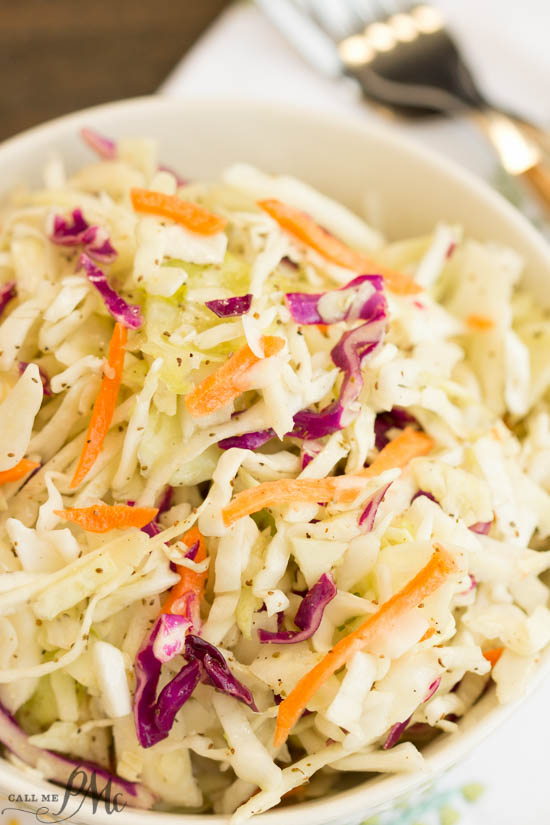 When it comes to cole slaw and pasta salad recipes, I tend to like vinegar based recipes over mayonnaise based recipes. White wine vinegar with a touch of sugar brings out the natural flavor of this basic slaw mix. Whereas, with mayonnaise based sauces, I feel like I can only taste mayonnaise.
Tangy Vinegar Based Slaw is a basic coleslaw recipe that's good to have on your roster. It's one of those recipes that after a couple of times making it you won't even look at the recipe anymore. And trust me, you'll use it time and again.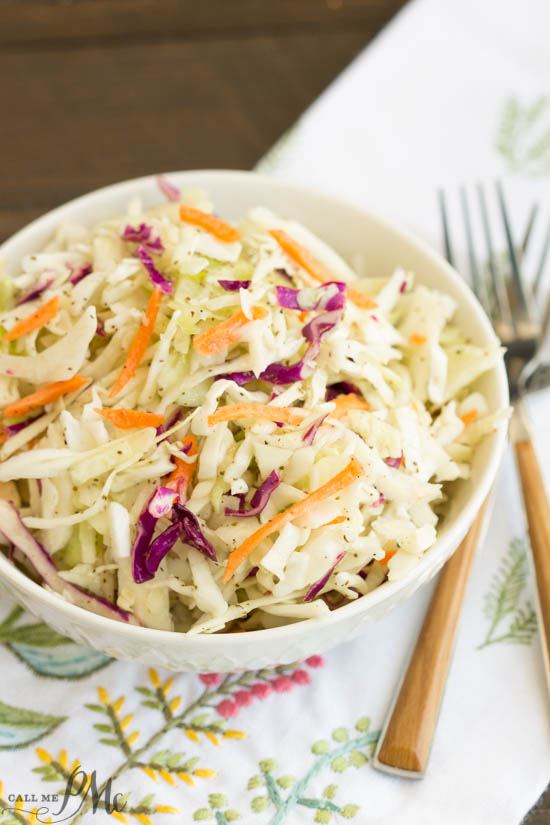 First of al Tangy Vinegar Based Slaw is good by itself as a side item. It goes with burgers, barbecue, grilled chicken, and fish equally well. However, don't stop there, It also livens up any sandwich, wrap, or taco you put it on. As a bonus tip, it's great for potlucks and family reunions where you need a recipe that can sit out for a while.
There's a local restaurant that has it available at lunch to eat any way you want. Therefore, I spoon a big helping on top of everything on my plate. It's like ketchup for ketchup lovers, just put it on everything!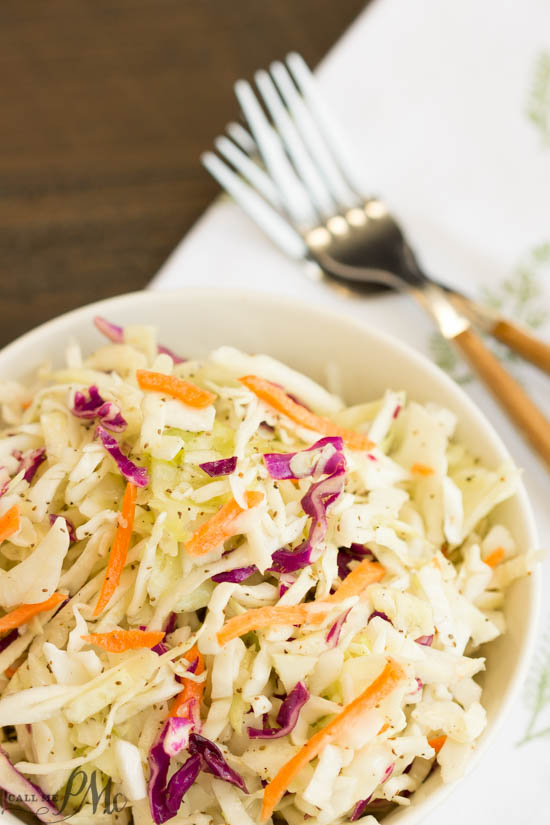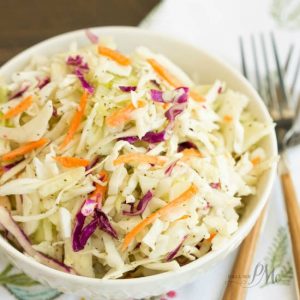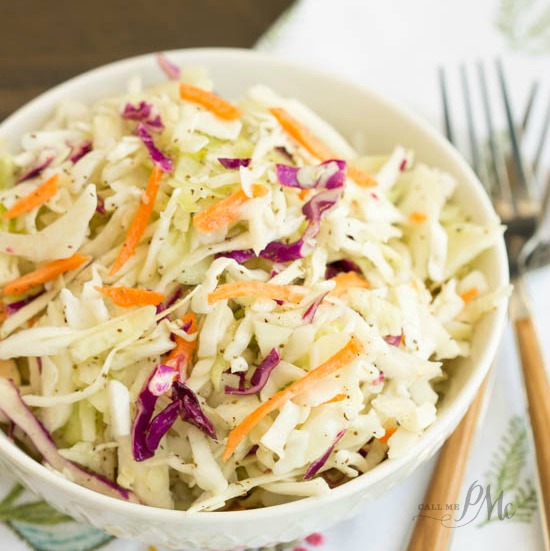 Print
Tangy Vinegar Based Slaw
Yield 8
A basic cole slaw recipe, Tangy Vinegar Based Slaw is zippy and crunchy flavored with a little heat and a pinch of sweet.
Ingredients
16-ounce bag shredded cabbage mix
1/4 cup green onions, sliced, green part only
1/2 cup white wine vinegar
2 tablespoons granulated sugar
2 tablespoons olive oil
1 teaspoon salt
1 teaspoon freshly ground black pepper
2 teaspoon celery seed
*optional - 1/4 cup sunflower seeds or almonds, 1 thinly sliced jalapeno
Instructions
In a small bowl, whisk vinegar, sugar, olive oil, salt, pepper, and celery seed.
Pour over cabbage mix and green onions. Toss.
Refrigerate until ready to use.
Keeps 3 days in the refrigerator.
Notes
Recipe from Paula @CallMePMc.com All images and content are copyright protected. Please do not use my images without prior permission that includes copying the ingredient list or entire recipe and posting in the comments on Pinterest for Facebook. If you want to share this recipe, please simply link back to this post for the recipe.
Thanks for reading CallMePMc.com! To stay current on what's going on in my kitchen, you can follow me on
Pinterest, Facebook, Twitter, Instagram, Google+, Bloglovin'
or follow me on email. You can sign up at the top right of this page.