The Scoop on Flour – The type of flour used in a recipe affects the flavor and texture of the finished product.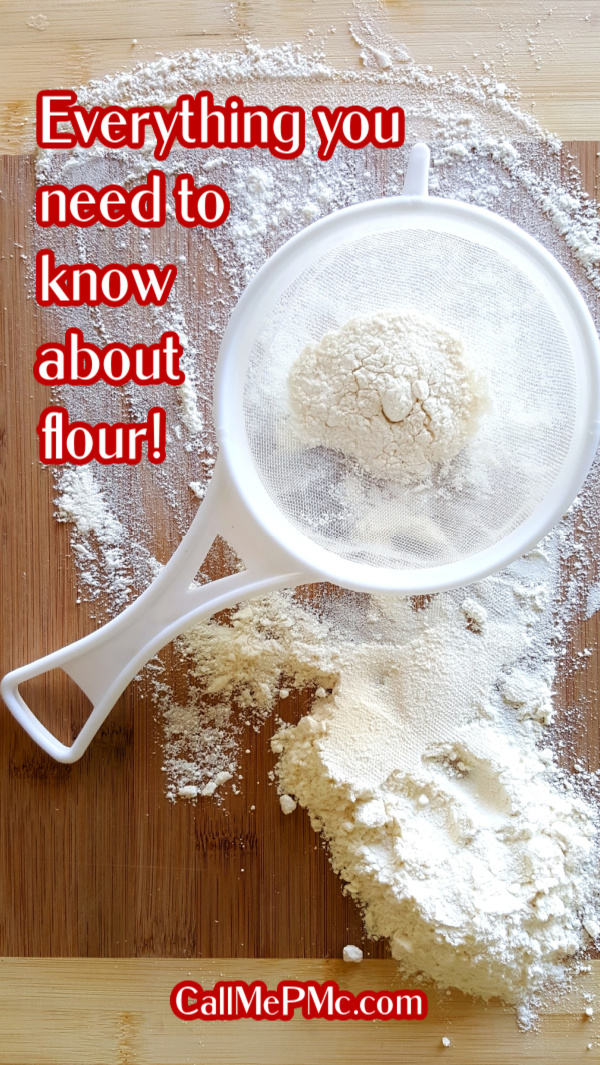 The Scoop on Flour
Wheat and other grains are milled into flour which, in turn, are used in bread, cake, cookies, and more. Flour provides structure for baked foods. However, because cake requires a different structure than pizza crust, for instance, there are different types of flour. You may not have given it any thought before, but use a high protein flour in a cake recipe will result in a tough cake. Whereas, using a high protein flour in pizza dough gives it that chew we desire and a stronger structure to hold toppings.
That's how I like to look at it and how I remember
TYPES OF FLOUR
Below is a list of flour types and how to best use them.
All-purpose flour – a blend of hard and soft wheat. Use in all baking.
Self-rising flour – a combination of all-purpose flour, baking powder, and salt. Use in all baking.
Bread flour – Milled from hard wheat. Has a high-protein content that produces strong gluten. This gives yeast breads the structure they need to rise. Use in yeast bread.
Cake flour – Milled from soft wheat. Has a low-protein content. This allows cakes to be tender and have a fine-grained texture. You may substitute cake flour for all-purpose flour by increasing the amount of flour by 2 T per cup. Use in cakes.
Gluten-free flour – Gluten-free flour is made with products that don't contain gluten for those individuals that are gluten intolerant. It's made from all sorts of grains, nuts, and starches. Most often they are rice flour blended with tapioca and potato starch. A small proportion of xanthan gum is sometimes added to help simulate the chewiness normally associated with gluten.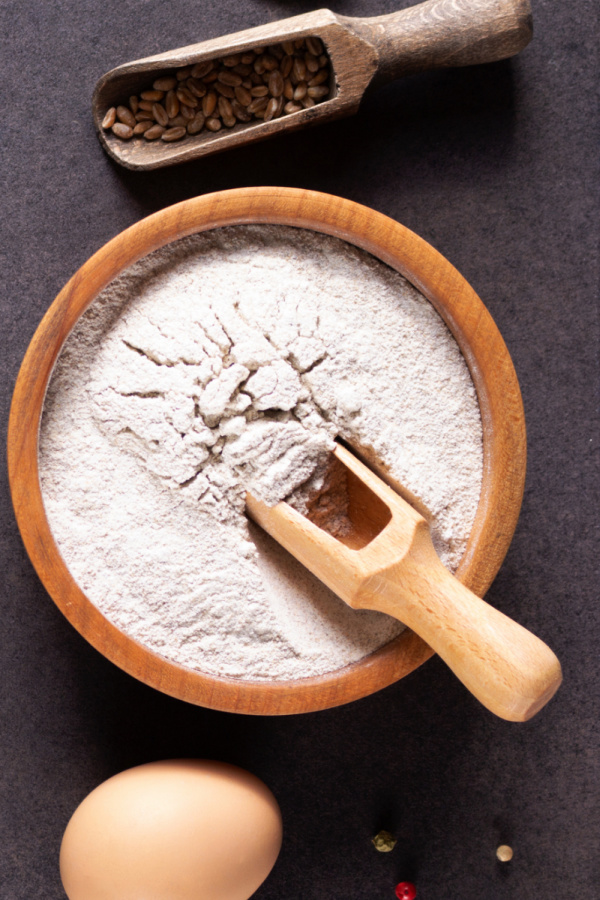 BEST GLUTEN FREE FLOUR
Almond Flour
Buckwheat Flour
Sorghum Flour
Amaranth
Teff Flour
Arrowroot
Brown Rice
Oat Flour
Corn
Chickpea
Coconut flour
Cassava
Tigernut
HOW TO MEASURE FLOUR CORRECTLY
Measure carefully, especially the flour. How do you measure flour? To correctly measure flour, first, sift the flour. Then using a spoon or scoop lightly scoop flour out of its container into a measuring cup. Continue filling the cup until it is overflowing, then using the back of a butter knife level the flour. Scooping the measuring cup directly into the flour to fill can result in up to 25% more flour than lightly spooning the flour into the measuring cup. More flour in a recipe will make it dense and dry.
HOW DO I CONVERT ALL-PURPOSE FLOUR TO SELF-RISING FLOUR?
The formula for substituting all-purpose flour for self-rising flour is: For every cup of self–rising flour called for in your recipe, measure out 1 level cup all-purpose flour. Add 1 and 1/2 teaspoons baking powder and 1/4 teaspoon salt. Whisk to combine.
MUST-HAVE BAKING TOOLS
Measuring cups
Kitchen scissors
Rolling pin
Measuring spoons
Wooden spoons
Rubber spatula
Baking pans
Whisk
Mixer
Pastry brush
Sieve
Chef's knife
Pairing knife
BE SURE TO HOP OVER AND CHECK OUT MY OTHER POUND CAKE RECIPES
You can find all the recipes here: Pound Cakes Reviewed
More for you to read
As an Amazon Associate, I earn from qualifying purchases. This post contains affiliate links. If you click the link and make a purchase I will receive a small commission at no cost to you. Visit all my recommended products at Paula's Picks on Amazon. Read my entire Privacy Policy here.