The Scoop on Flour – The type of flour used in a recipe affects the flavor and texture of the finished product.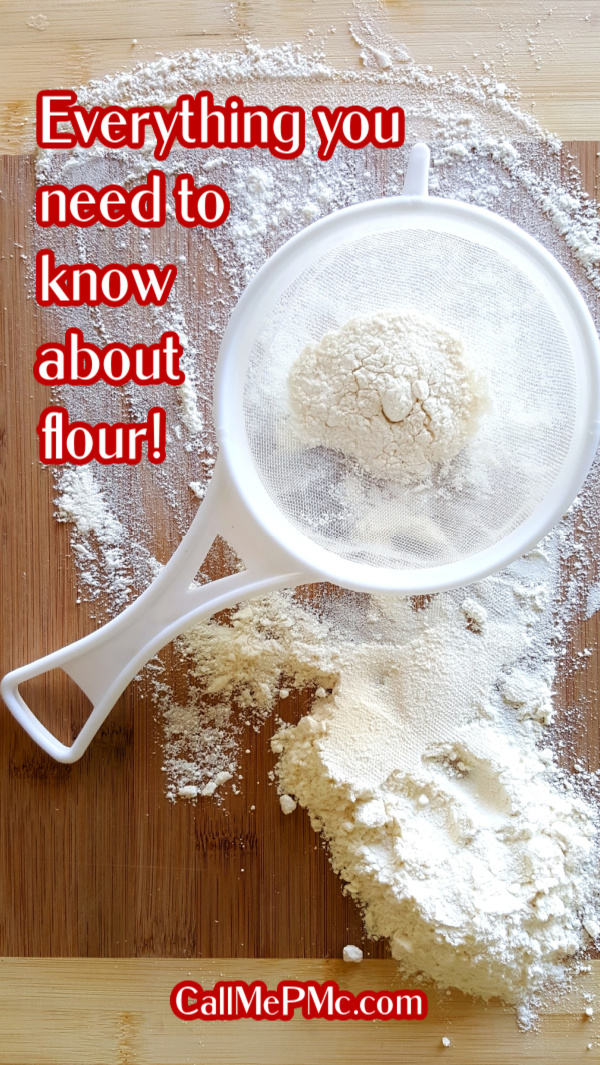 THE SCOOP ON FLOUR
Below is a list of flour types and how to best use them.
All-purpose flour – a blend of hard and soft wheat. Use in all baking.
Self-rising flour – a combination of all-purpose flour, baking powder, and salt. Use in all baking.
Bread flour – Milled from hard wheat. Has a high-protein content that produces strong gluten. This gives yeast breads the structure they need to rise. Use in yeast breads.
Cake flour – Milled from soft wheat. Has a low-protein content. This allows cakes to be tender and have a fine-grained texture. You may substitute cake flour for all-purpose flour by increasing the amount of flour by 2 T per cup. Use in cakes.
Southern flour – Soft wheat (such as White Lily brand) and soft wheat blends (such as Martha White brand). Developed for use in biscuits, cakes, quick breads, and piecrusts.
HOW TO MEASURE FLOUR CORRECTLY
Measure carefully, especially the flour. How do you measure flour? To correctly measure flour, first, sift the flour. Then using a spoon or scoop lightly scoop flour out of its container into a measuring cup. Continue filling the cup until it is overflowing, then using the back of a butter knife level the flour. Scooping the measuring cup directly into the flour to fill can result in up to 25% more flour than lightly spooning the flour into the measuring cup. More flour in a recipe will make it dense and dry.
BE SURE TO HOP OVER AND CHECK OUT MY OTHER POUND CAKE RECIPES
You can find all the recipe here: Pound Cakes Reviewed
While you're here, check out these posts
As an Amazon Associate, I earn from qualifying purchases. This post contains affiliate links. If you click the link and make a purchase I will receive a small commission at no cost to you. Visit all my recommended products at Paula's Picks on Amazon. Read my entire Privacy Policy here.
REMEMBER TO SUBSCRIBE TO Call Me Pmc Newsletter  FOR FREE AND RECEIVE FRESH RECIPE NOTIFICATIONS DELIVERED INTO YOUR INBOX! You may also want to join my Facebook Group, Call Me Pmc- Easy Recipes.
As a busy mom, Paula saw the need to simplify cooking and meal prep without sacrificing flavor. She provides simple recipes and time-saving strategies for delicious and nutritious meals for your family. Please share CallMePMc.com with your friends.