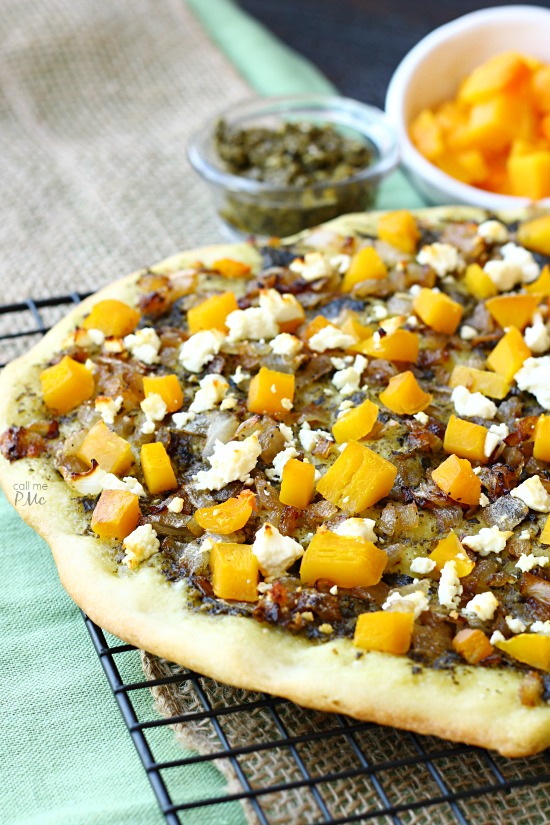 Caramelized Onion Butternut Squash Pesto Pizza Recipe is full of roasted butternut squash, slightly sweet onions and garden fresh pesto. I'm sure you'll agree this is a winning flavor combination.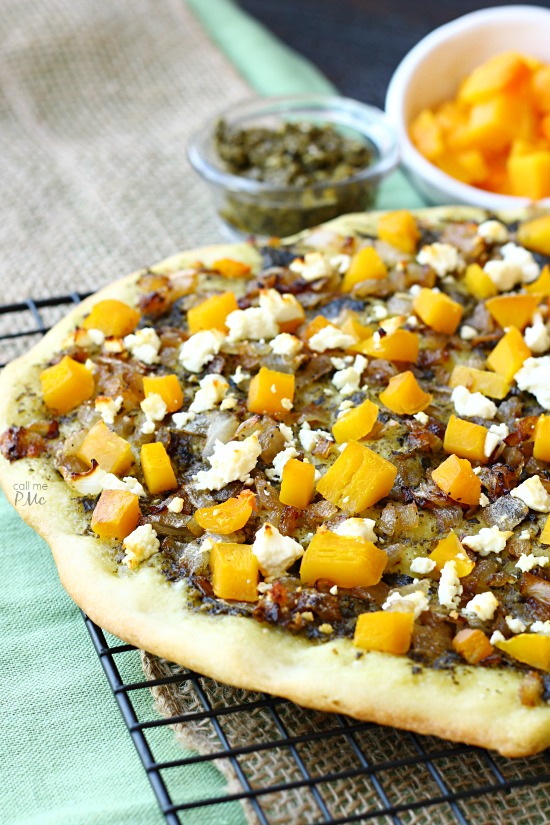 Butternut Squash is my vegetable of the month! Ever since I had dinner with Sister Schubert where I tried it for the first time, I've been craving butternut squash. At Sister's, we had a Butternut Squash Casserole that was topped with pesto and buttered breadcrumbs. This recipe is in her new cookbook and I didn't want to duplicate it. The flavor combination was too could repeat in another form though.
I came up with several recipes I want to try for butternut squash. This recipe is one of the first of many I plan to share with you. I did say it's the vegetable of the month after all.
Caramelized Onion Butternut Squash Pesto Pizza Recipe makes a tasty meatless Monday dinner if you're into Meatless Monday. I actually go meatless a lot, but cannot have to do meat dishes for the boys. You may want to add one cup chopped, grilled or rotisserie chicken to this recipe if you need more protein. And of course, a sprinkling of chopped crisp bacon makes everything better!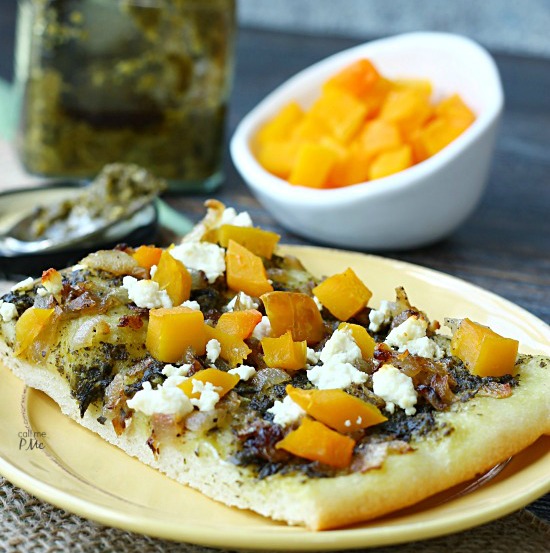 Caramelized Onion Butternut Squash Pesto Pizza Recipe
I used feta because I like the tang of feta cheese. If feta isn't your favorite, try using mozzarella or Monterey jack on your pizza.
I used my very favorite, never fail, easy pizza crust as the crust. If you want to jack up the nutrition factor, even more, you can use my Whole Wheat Pizza Crust. A pizza full of vegetables, I thought, was enough….don't want to shock my system!
Not comfortable with making your own pizza crust? Large grocery stores sometimes have frozen pizza dough in the frozen department. My Kroger used to have this dough, when it quit carrying it, I started making my own. Another option would be to ask your home town pizza store if they'll sell your dough. A lot of them do. I used to do this too. Then there is always the pizza dough in a can, in the refrigerator section of your store or this kind usually down the spaghetti sauce/pasta aisle.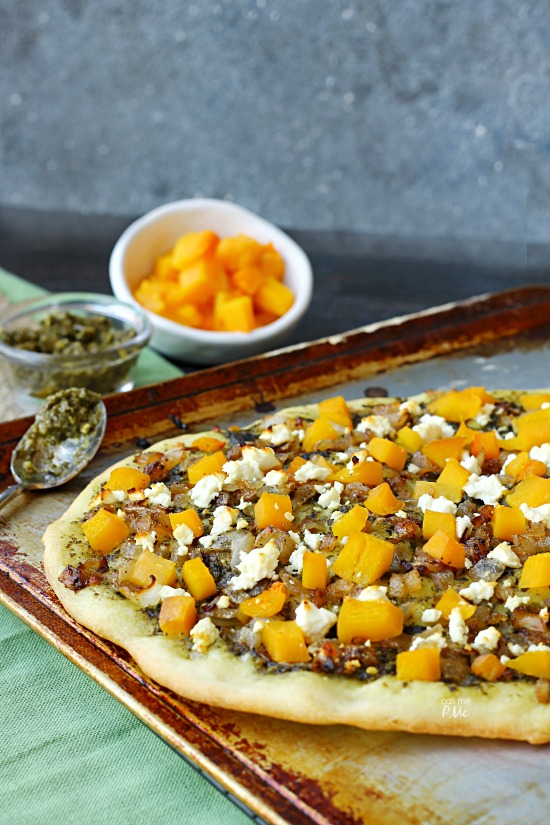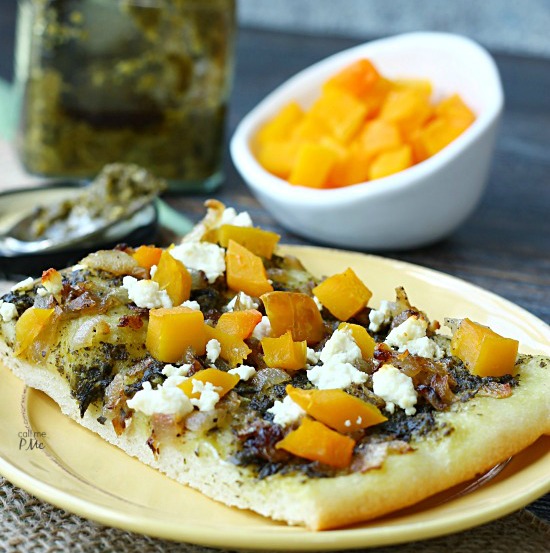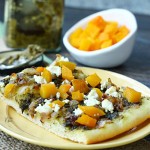 Print Recipe
Caramelized Onion Butternut Squash Pesto Pizza Recipe
Ingredients
pizza dough

for one 12 to 14 inch pizza

1

cup

roasted butternut squash

cubed (more if you like)

1

ounce

feta* cheese

more if you like

2

cups

sliced onions

slow cooked to caramelize

1/3

cup

pesto

prepared or homemade

salt and pepper to taste
Instructions
Cook onions and roast squash.

Spread dough to 12 to 14 inch circle. I prefer a thin crust, but if you like thicker go with what you like.

Spread pesto evenly over crust.

Top with onions and squash.

Crumble feta over top.

Cook at 450 degrees F for 18 to 20 minutes or until crust begins to brown around edges.

Cool on a

wire rack

to prevent bottom from becoming soft. Serve immediately.
Notes
*Substitute

monterrey

jack, goat cheese or mozzarella for feta if you prefer.
Nutrition
Calories:
98
kcal
|
Carbohydrates:
9
g
|
Protein:
2
g
|
Fat:
6
g
|
Saturated Fat:
2
g
|
Cholesterol:
5
mg
|
Sodium:
185
mg
|
Potassium:
160
mg
|
Fiber:
2
g
|
Sugar:
3
g
|
Vitamin A:
2778
IU
|
Vitamin C:
9
mg
|
Calcium:
69
mg
|
Iron:
1
mg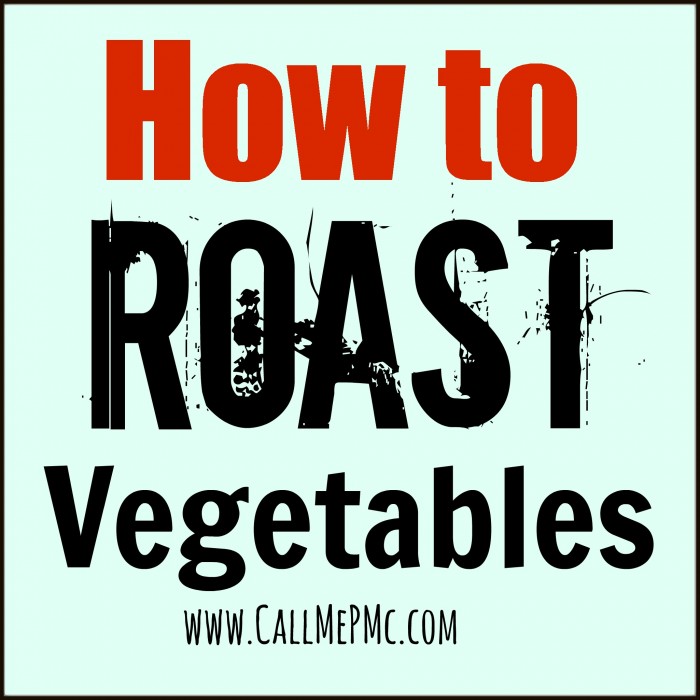 Black Bean Tomato Quinoa Salad with Texas Vinaigrette