10+ HEALTHY GRILLED CHICKEN RECIPES PERFECT FOR SUMMER
This post may contain affiliate links that won't change your price but will share some commission.
Healthy Grilled Chicken Recipes Perfect for Summer – These simple chicken recipes will make a hearty and delicious meal that everyone will love. They're healthy, light, and easy!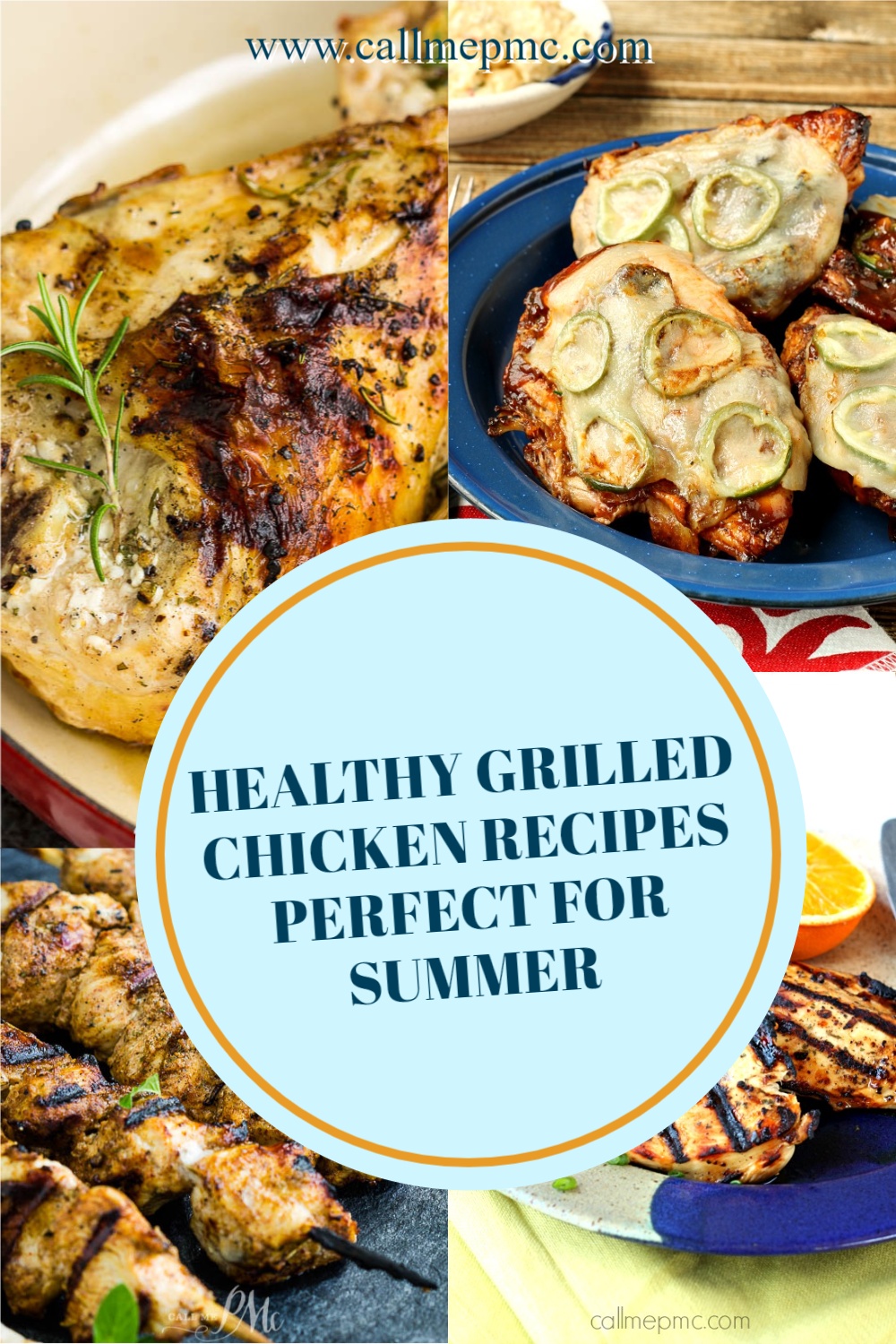 It's no secret to my family and friends that I love chicken. And one quick search on this site will prove it too! Not only do I have a lot of grilled chicken recipes, but I have a lot of chicken casseroles, sandwiches, and salad that have chicken in them! So, yeah, I love chicken!
Furthermore, chicken is highly nutritious and a good source of protein. Adding chicken to your diet may help support weight loss, muscle growth, and bone health. As well, chicken has long been considered a healthy alternative to red meat. Indeed chicken is low in saturated fat, contains higher amounts of omega-6 fatty acids than other animal meats, and is high in protein and essential vitamins and minerals such as B6, B12, iron, zinc, and copper.
Go ahead, light the grill! These recipes are bursting with flavor and just waiting for you to make them!
HEALTHY GRILLED CHICKEN RECIPES
How do I get the recipe? All you need to do is click on the photo and the recipe will open. Next, you can save, pin, or print the recipe.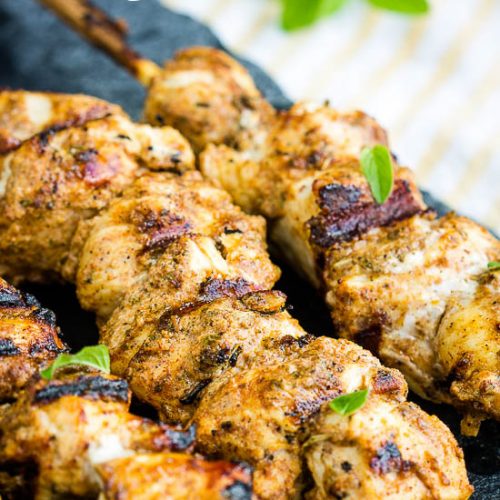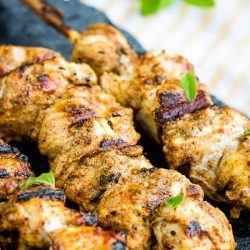 Grilled Chicken Shawarma Skewers is tender chicken breasts cut and coated in a flavorful marinade, then grilled to golden brown perfection.
make this recipe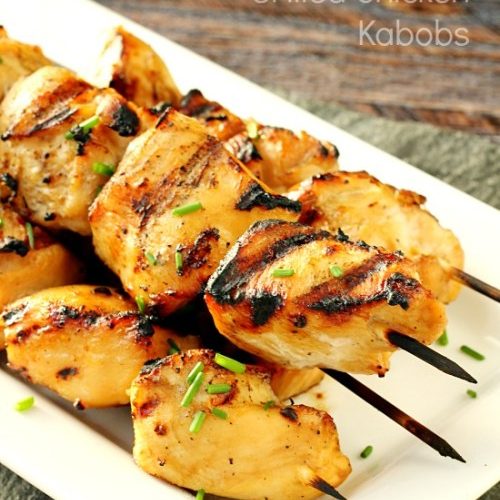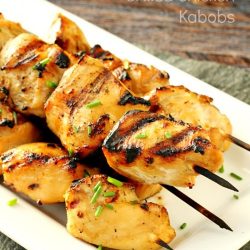 Bourbon Marinated Grilled Chicken Kabobs have a rich, deep and slightly sweet flavor. Bourbon adds a unique flavor when grilled to meats.
make this recipe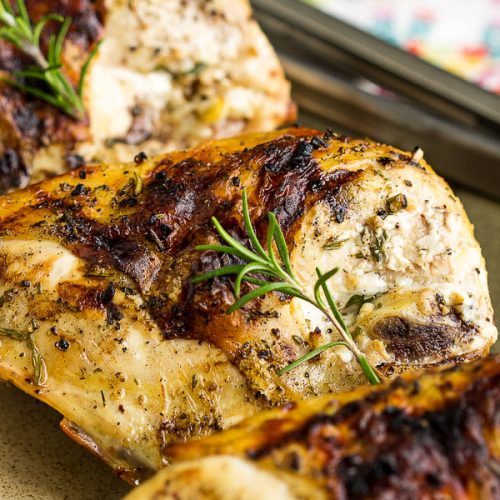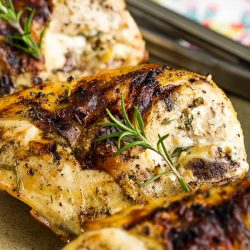 This flavorful chicken has an aromatic marinade that's easy to prep. 
make this recipe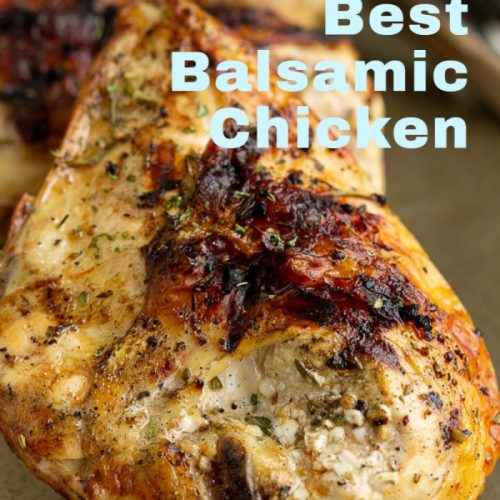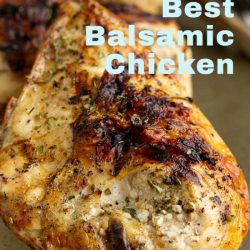 One taste and you'll declare this the best grilled chicken recipe! These bone-in, skin-on chicken breasts are flavored with balsamic, garlic, and red pepper.
make this recipe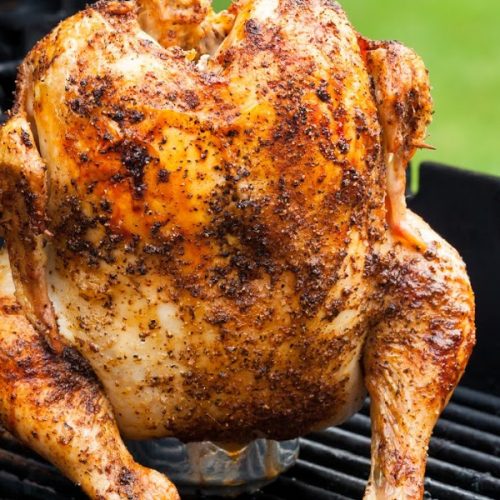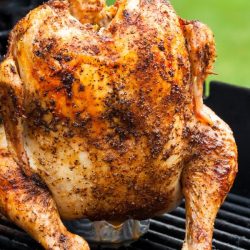 Beer Can Chicken is tender and flavorful. It's the tastiest way to cook a whole chicken!
make this recipe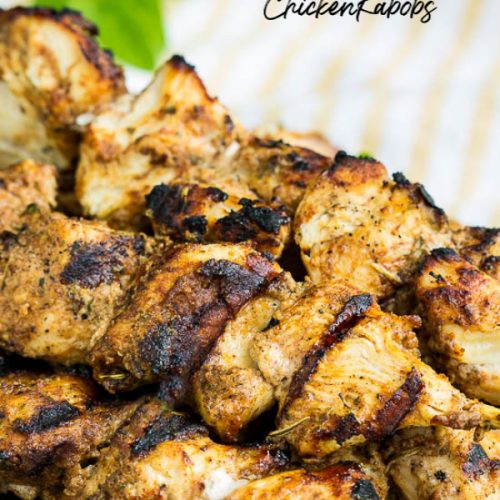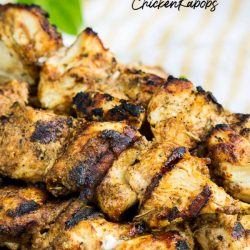 A little spicy with a slight sweet note, this grilled chicken kabob recipe will be a new favorite.
make this recipe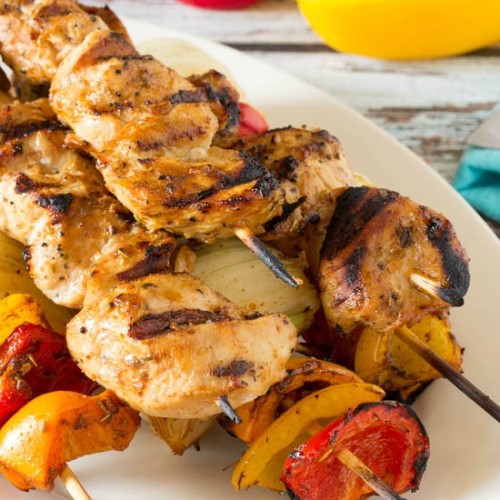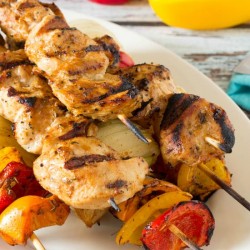 Try Chicken Fajitas on a Stick. They're great for summer entertaining. A fun and festive way to serve a Mexican favorite; Ready in less than 10 minutes!
make this recipe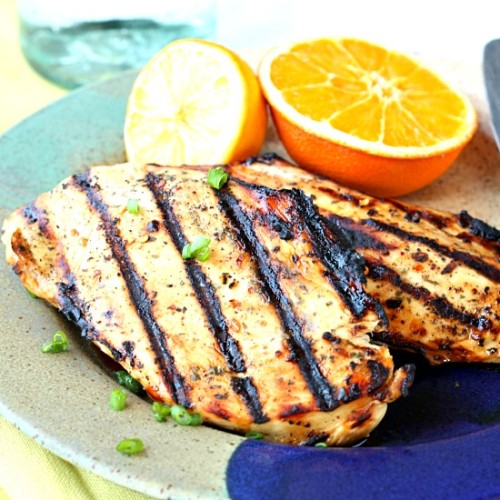 Bright, moist and flavorful this chicken has a slight hint of heat. Adjust heat level to your liking. Serve this chicken with a side salad and bread or use in sandwiches, wraps, tacos, nachos.
make this recipe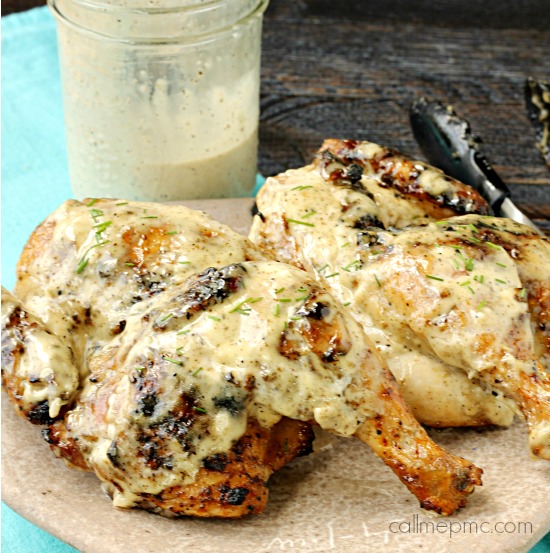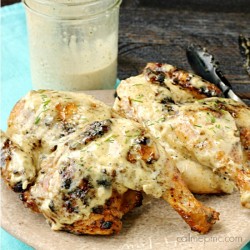 Chicken quarters are grilled to perfection. By using chicken quarters, you offer everyone their favorite whether it's light or dark meat. Leaving the skin on assures moist chicken. Coat with
White Barbecue Sauce
for a flavor explosion.
make this recipe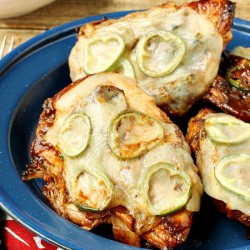 Brining makes this Jalapeno and Cheese Grilled Chicken really moist. It's a flavorful and textural explosion in your mouth!!  
make this recipe

Healthy grilled chicken recipes are perfect for summer cookouts. Not only are they nutritious and low in fat, but they also add a smoky, delicious flavor to the meal. This article provides some delicious grilling recipes to try. Three key takeaways from this article are 1) Healthy grilled chicken recipes can be a delicious summer cookout option, 2) They are low in fat and high in nutrition, and 3) This article provides several different recipes to choose.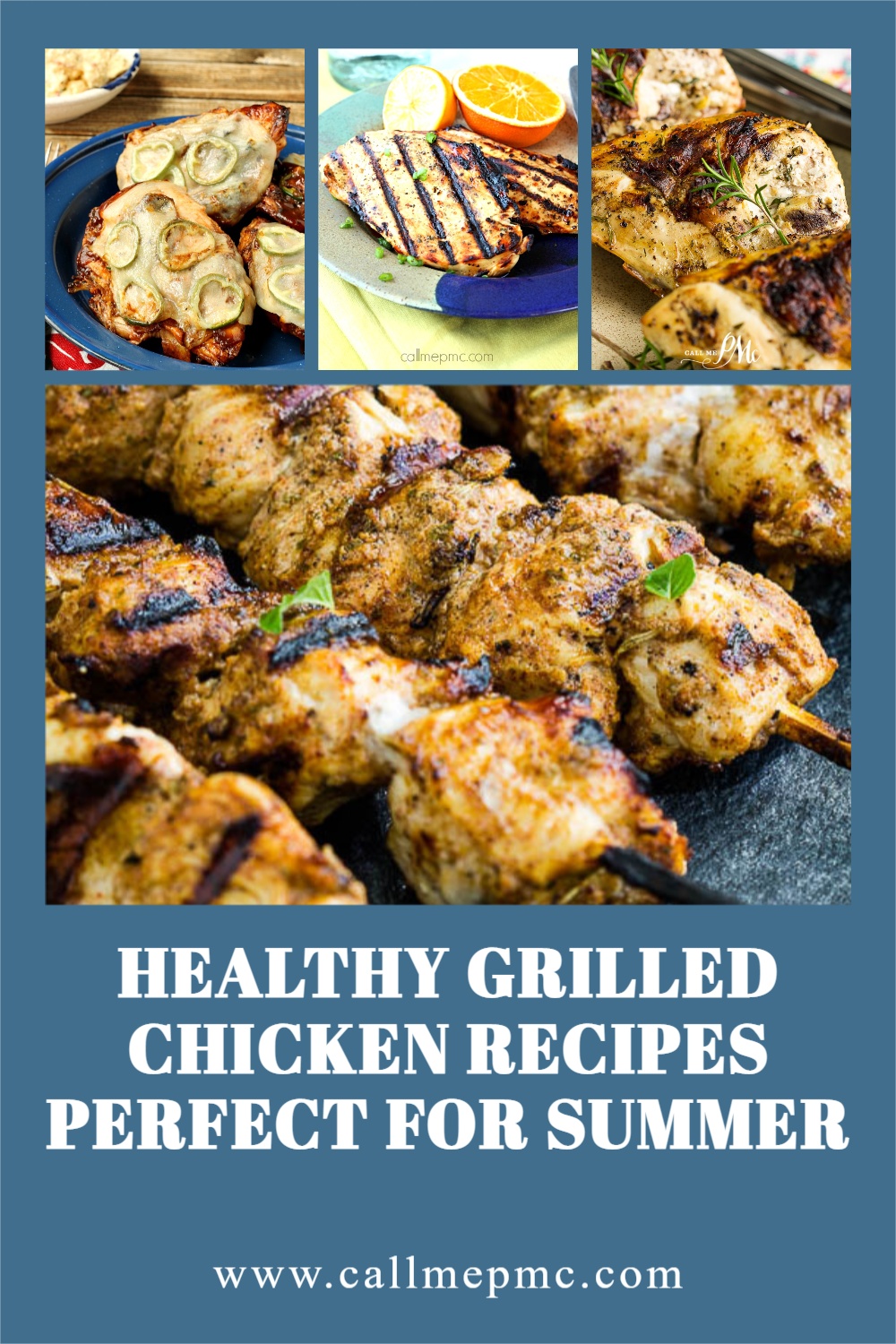 As an Amazon Associate, I earn from qualifying purchases. This post contains affiliate links. If you click the link and make a purchase I will receive a small commission at no cost to you. Visit all my recommended products at Paula's Picks on Amazon. Read my entire Privacy Policy here.