Rich and luscious, not only is Pecan Cobbler crazy simple to make, it's crazy delicious too!
Pecan Cobbler
This Pecan Cobbler is a must-have on your dessert list! It's packed with crunchy pecans and oozing with gooey caramel. Pecan Cobbler is a sweet buttery dessert that's loaded with toasted pecans. Simple easy dessert uses just one pan.
This dessert by far is one of the best desserts I've ever made. If it's not
the
best, it's in the top five for sure!
Pecan Cobbler has a fluffy texture. The rich caramel sauce is created from butter and brown sugar baking to a saucy perfection.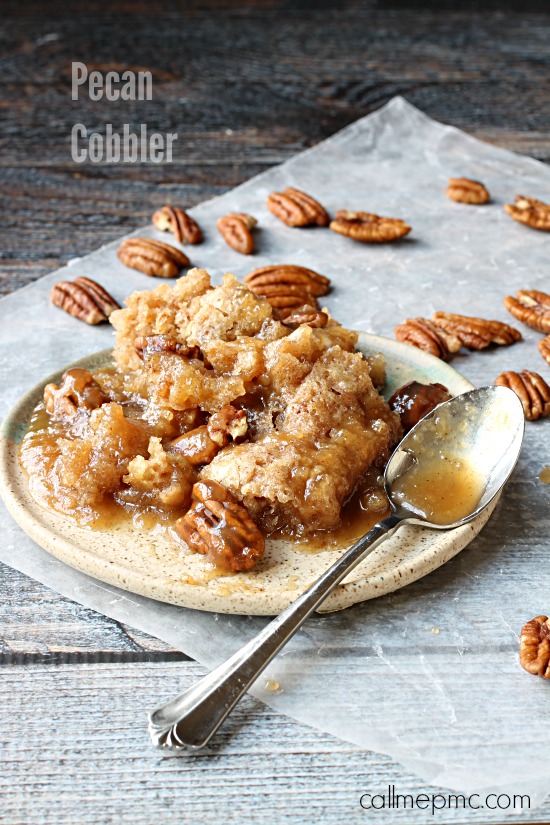 Pecan Cobbler
Unlike most cobblers, this Pecan Cobbler is absent of any fruit. It's rich and totally irresistible. Enjoy it plain or with a big scoop of vanilla ice cream.
I do not recommend using margarine in place of the butter, the caramel just isn't as good using margarine. Stick with the real thing in this recipe.
I tested this with self-rising flour, I haven't made it with plain flour.
Yes, this recipe has a lot of sugar. The sugar and butter make the caramel sauce and it's amazing!
Self-rising flour is all-purpose flour with baking powder and salt added. To make your own, combine 1 cup of all-purpose flour with 1 and 1/2 teaspoons of baking powder and 1/2 teaspoon of salt.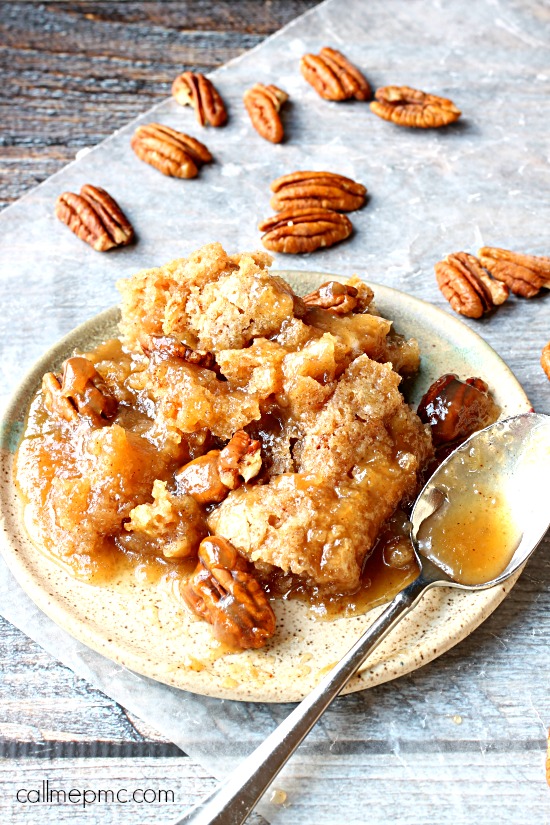 Pecan Cobbler
I cannot stress enough, I recommend using real butter only.
As well, I do not recommend reducing either brown sugar or hot water.
Additionally, I do not recommend reducing the amount of butter.
Finally, I use whole milk.
This Pecan Cobbler is one of my favorite desserts – to make and to eat!

You are just not going to believe how easy it is!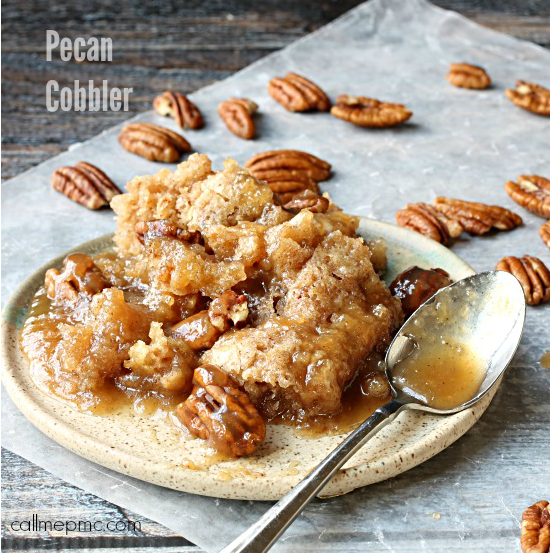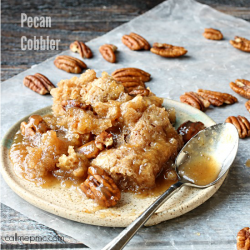 PECAN COBBLER
This decadent Southern dessert recipe is super easy to make. The cobbler and sauce are created in one pan. The luscious, velvety texture makes the perfect bite...after bite...after bite!
Cuisine:
American, American/Southern, Southern
Keyword:
caramel, dessert, pecans
Ingredients
6

tablespoon

butter

no substitutions

1

cup

pecans

1 and 1/2

cup

self-rising flour

1 and 1/2

cup

granulated sugar

2/3

cup

milk

more if needed

1

teaspoon

vanilla

1

and 1/2 cup packed light brown sugar

1

and 1/2 cup hot water
Instructions
Preheat oven to 350 degrees.

Add butter to a 9x13 inch cake pan or casserole dish and melt in the oven.

Once butter is melted, sprinkle the pecans over butter.

In a bowl, mix flour, sugar, milk and vanilla. Stir to combine, but don't over-mix.

Pour batter over butter and pecans, do not mix.

Sprinkle brown sugar evenly over batter, do not stir.

Carefully pour the hot water over the mixture; do not stir.

Bake 30 to 35 minutes or until golden brown.
Recipe Notes
Recipe from Paula @CallMePMc.com All images and content are copyright protected. Please do not use my images without prior permission that includes copying the ingredient list or entire recipe and posting in the comments on Pinterest for Facebook. If you want to share this recipe, please simply link back to this post for the recipe.
**Please note, I updated this recipe 9/29/14. I tested the recipe using self-rising flour versus a cake mix and found the flour to be much better. The recipe reflects these changes. 
Reasons I Blog:
I've 'met' people from all walks of life and many different countries.
I enjoy connecting with people.
I enjoy sharing my passion.
It allows me to network and builds friendships.
I have learned to write better and research better.
Additionally, blogging allows me to trade tips and techniques as well as gain knowledge.
Blogging has challenged me mentally and creatively.
I can express my opinion.
You will never be bored with blogging. There always something to do on the blog.
I wake up at night thinking about a post I want to create.
Blogging at times has put me out of my comfort zone.
Blogging challenges me to be better.
You may also enjoy these recipes
For more scrumptious recipes, fun projects, and exciting news, subscribe to Call Me PMc
Facebook, Twitter, Pinterest, Google+, Bloglovin'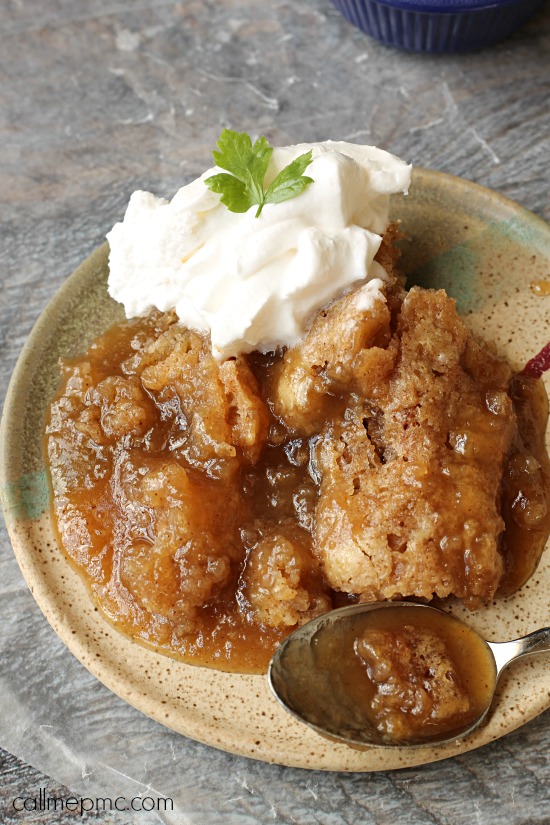 Two Step fresh Peach Pound Cake
click photo below for all the pound cake recipes