To Die For Pizza Dip is a cheesy, gooey dip that tastes like everyone's favorite comfort food. A layer of cream cheese is topped with tomato sauce and your favorite pizza toppings.
So easy it's crazy, this delicious pizza dip gives you a perfect low carb pizza experience. To Die For Pizza Dip perfect for munching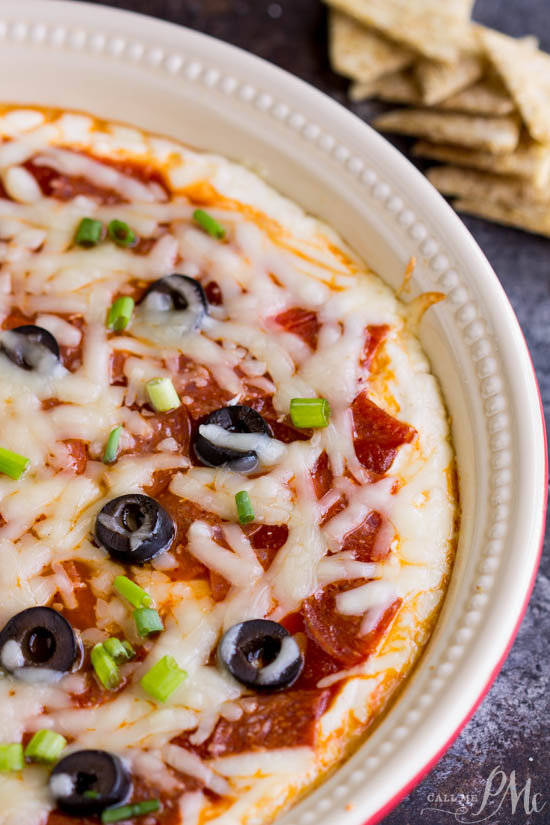 A delicious creamy cheesy pizza dip loaded with sauce & your favorite toppings, hot from the oven! You won't be able to get enough of this dip. It's always a party favorite and the first to go.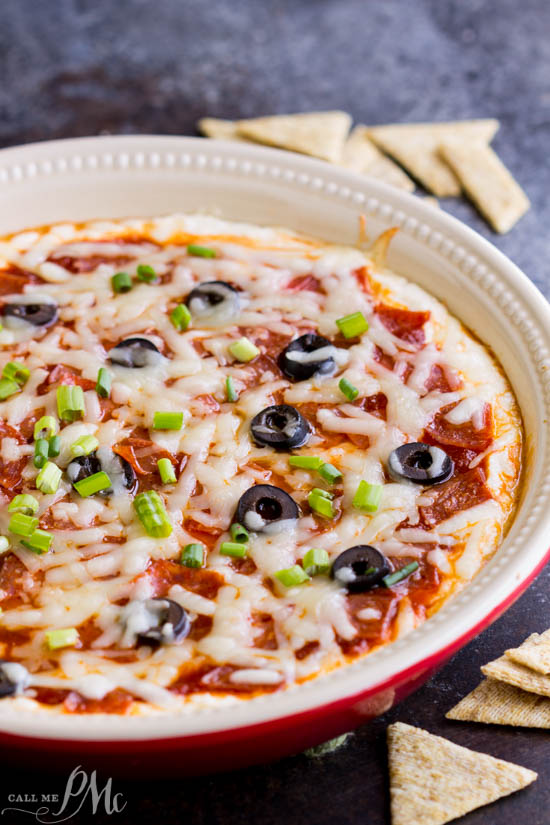 I love pizza. I decided once to see how many days in a row I could eat pizza before I got tired of it. Little did I know then that after you have kids you do this out of necessity not as a challenge. Nowadays, my boys want pizza, or chicken strips, every meal. Anywho…I made it fourteen days!
I never thought I'd eat pizza again!
To Die For Pizza Dip
But, I still love pizza. And it didn't take long before I wanted it again. I like home-made,  frozen, thick crust, thin crust, cheese, fully loaded; I like it all. When I saw this Pizza Dip on Pinterest I knew at some point I'd have to make and try it. It is just as good as it sounds.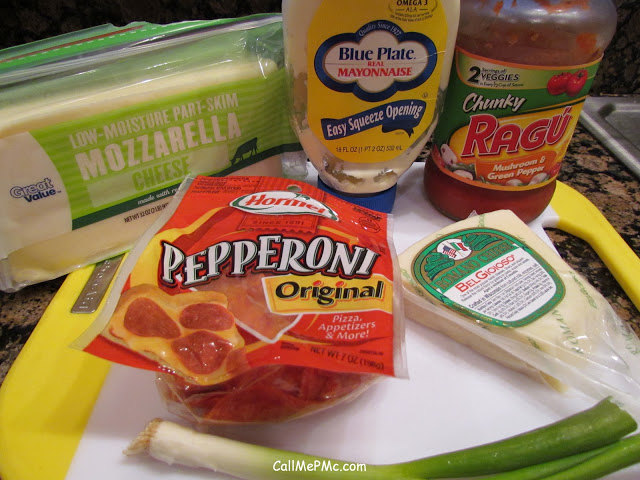 I made this for little people, therefore, I kept the toppings simple this time.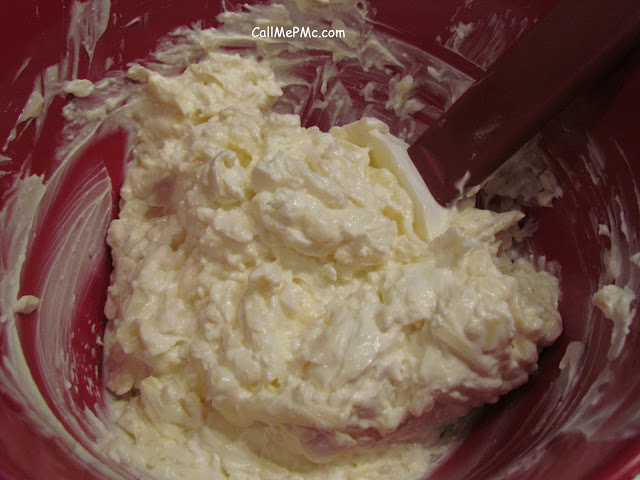 Combine cream cheese, mayonnaise, mozzarella, parmesan, garlic, red pepper, and onion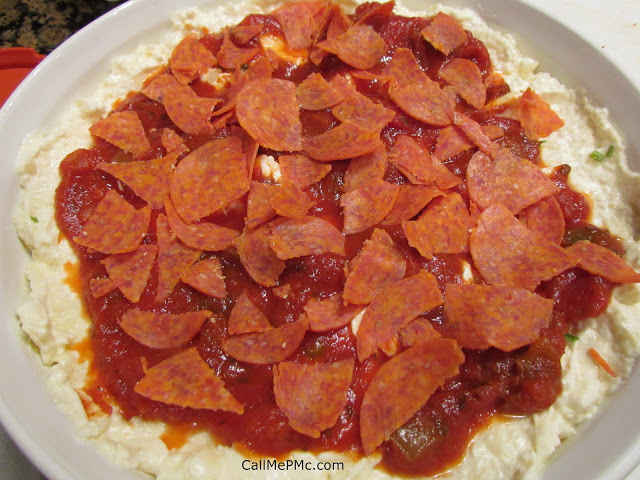 Top cheese mixture with pizza sauce and your preferred toppings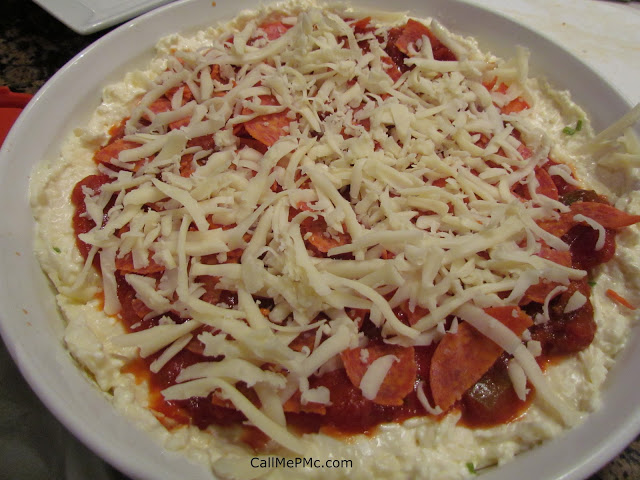 Finish with a sprinkling of cheese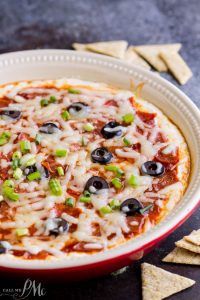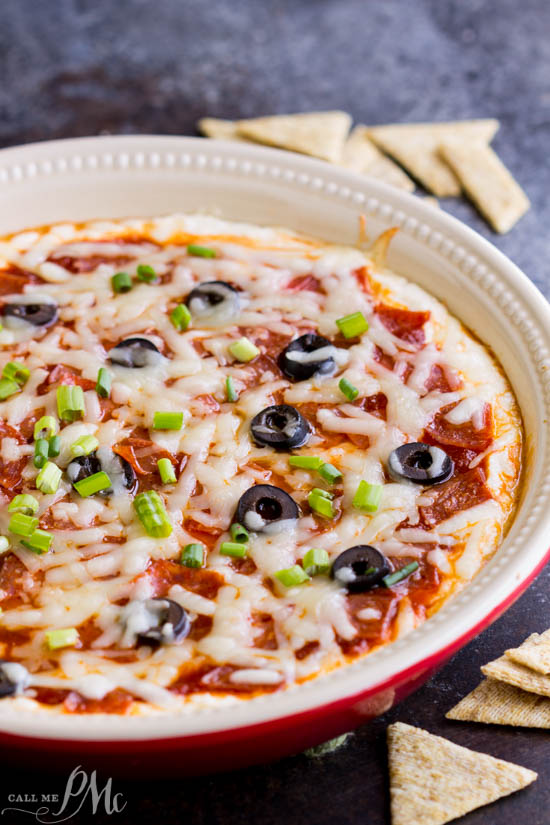 Print
To Die For Pizza Dip
Ingredients
1 8 oz pkg cream cheese, room temp
1 c mayonnaise
1 c mozzarella cheese, shredded + 1 c for topping
1/4 c fresh parmesan cheese
1/2 tsp garlic powder
1/4 tsp ground red pepper
1/4 c sweet onion, diced (I prefer Vidalia)
1 c pizza sauce
Your favorite pizza toppings, for example: pepperoni, cooked sausage, black olives, green onions, mushrooms, bell pepper, bacon
Instructions
Directions:
Preheat oven to 350 degrees. In a large mixing bowl, combine cream cheese, mayonnaise, mozzarella, parmesan, garlic powder, ground red pepper, and sweet onion. Stir well. Spread mixture in the bottom of a 10 to 12 inch oven proof pan. Pour the pizza sauce over the cream cheese mixture and spread evenly. Scatter your choice of toppings over sauce then top with 1 c mozzarella cheese. Bake for 25 to 30 minutes or until hot, bubbly and golden.
Serve with chunks of Italian bread. I like to toast the bread in the oven while the dip is baking. Just place chunks or slices of bread on a cookie sheet and bake 10 to 15 minutes until crispy. Turn bread half way through to toast both sides evenly.
If you like To Die For Pizza Dip, you may also like these dips
Baked Tex-Mex Pimiento Cheese Dip Recipe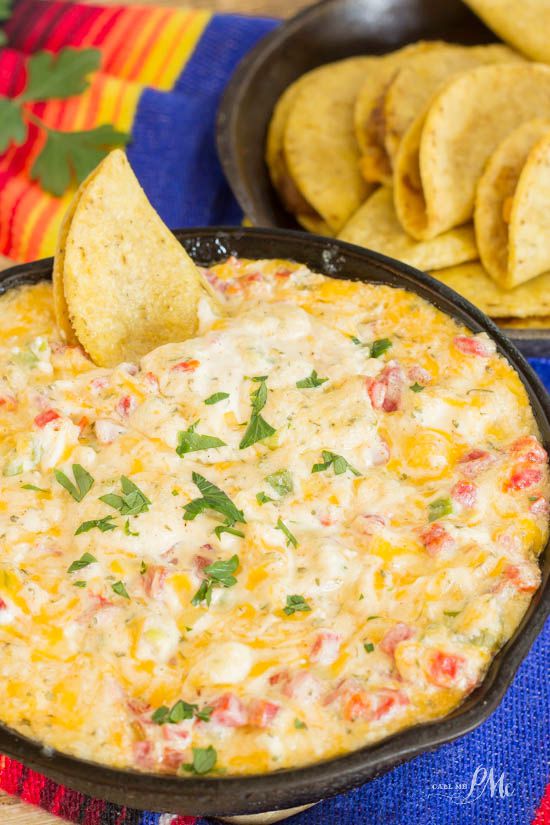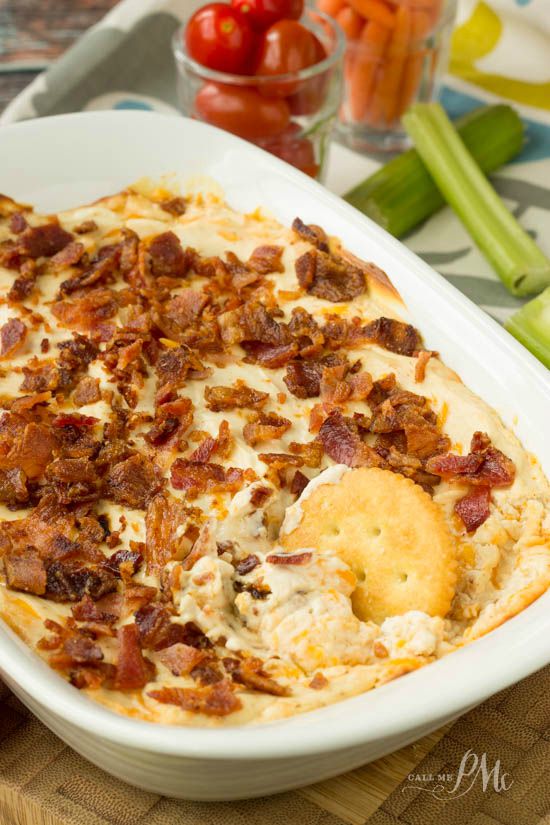 Layered Sweet & Sour Asian Dip with Wonton Dippers