My Favorite Apple Recipes. I have put together a list of the best apple recipes for you and your family to enjoy. This roundup has full of a variety of amazing apple recipes that are perfect for fall!
Shop my curated Gift Guide Lists for all your gifting needs.
I feel like everyone is all pumpkin and pumpkin spice during the fall. However, I've never been a huge pumpkin lover. *gasp* Apples are my favorite for fall but I've grown to enjoy butternut squash and spaghetti squash just not as much as apples.
Traditionally, the activities I enjoy most during the fall is 1) running in cooler weather and 2) college football. And although it's mid-October, I still can't believe it's fall, and 2022 will be over in a couple of months! What?!! I mean, I haven't started thinking about the holidays and gift purchasing.
What's your favorite fall activity?
I hope you enjoy this list and please let me know in the comments which recipes are your favorites.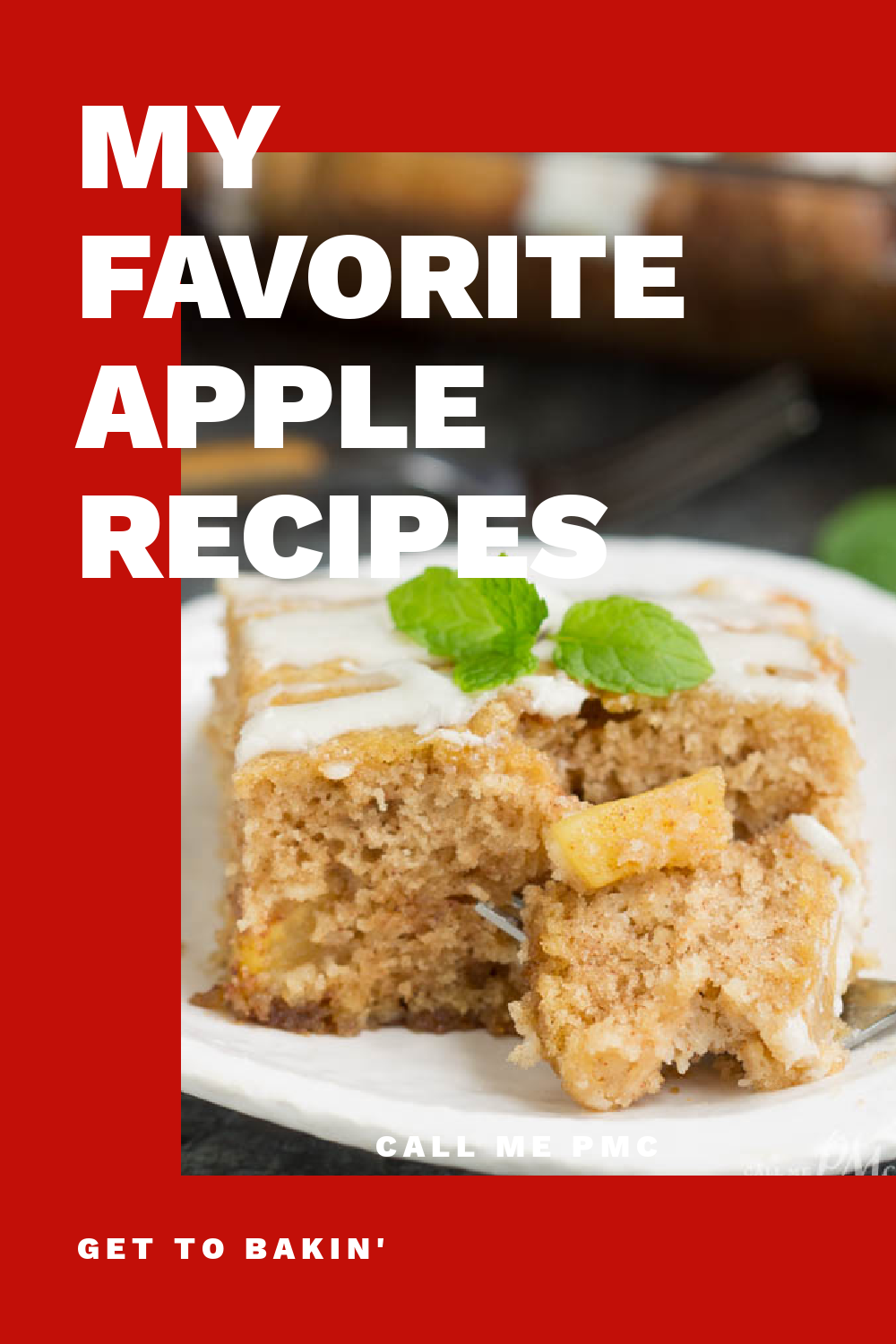 FAVORITE APPLE RECIPES
Some of these recipes are older recipes I shared the first few years when Call Me PMc was a baby. Some recipes of recent and have made their way into my favorite list. Recently, I've been loving Apple Compote. Be sure to check it out too.
From desserts to breakfast, there is a recipe here for everyone. To get the recipe, click the title or the photo.
REMEMBER TO SUBSCRIBE TO Call Me Pmc Newsletter FOR FREE AND RECEIVE FRESH RECIPE & news notifications DELIVERED INTO YOUR INBOX! As well, you may also want to join my Facebook Group, Call Me Pmc- Easy Recipes.
As an Amazon Associate, I earn from qualifying purchases. This post contains affiliate links. If you click the link and make a purchase I will receive a small commission at no cost to you. Visit all my recommended products at Paula's Picks on Amazon. Read my entire Privacy Policy here.