The Muffuletta is a sandwich that is served at room temperature and consists of an olive salad (the key ingredient), cheese, ham and salami and made on a round loaf of bread. You can find them all over New Orleans, but Central Grocery claims to have invented this sandwich. In 1906, the owner
of Central Grocery, an Italian immigrant, began making the sandwich for local workers.
My husband fell in love with this sandwich on one of his business trips to New Orleans. He asked the current owners of City Grocery for the olive salad recipe, but they declined to give it to him offering instead their prepackage jar for sale. We do purchase it pre-made at times, but it's not always available in my area. We came up with an olive salad that is as good as the original.
Ask anyone that we tailgate with and they'll tell you, this is 'Wesley's Sandwich'. It's an excellent tailgating choice. With the absence of mayonnaise, it can sit out with out fear of contamination. Trust me, it won't last long enough to be a threat! Above everything else that we make and take to The Grove, this Muffuletta is the most requested dish. Once it's served, it lasts about 10 minutes tops!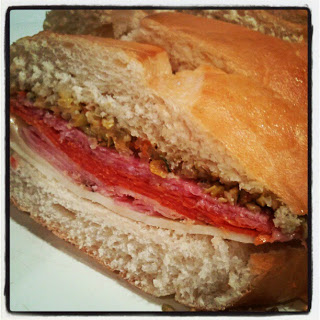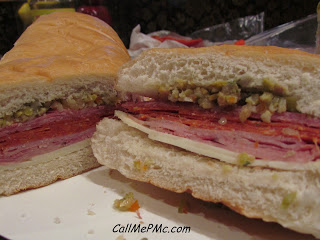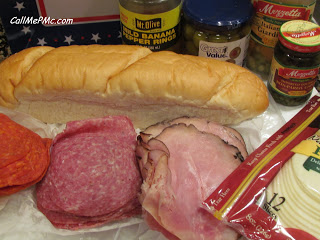 Gather all your ingredients.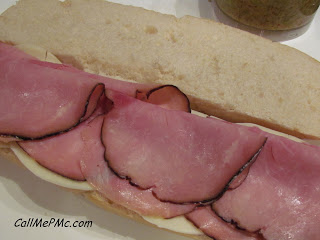 Start building – cheese, ham, pepperoni, salami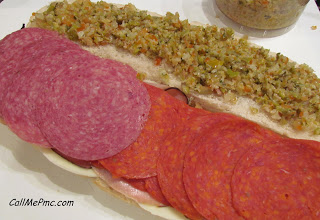 Layer salad last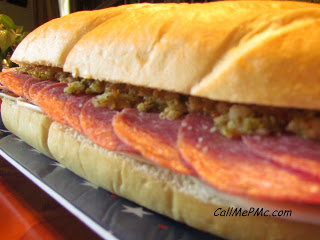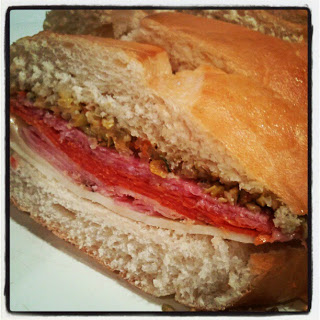 You can purchase the olive salad, the Boscoli brand is what I've used, or you can easily make your own.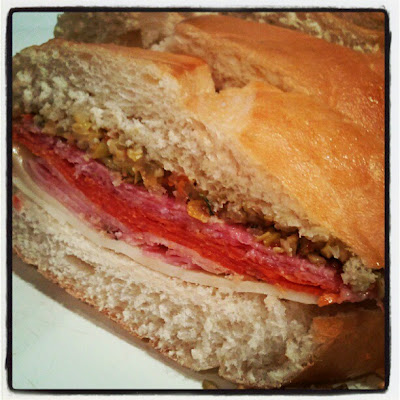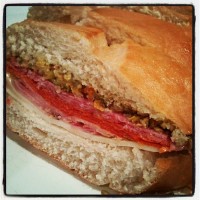 Print Recipe
Muffuletta
Ingredients
1

round loaf of Italian bread

or any dense bread if you can't find Italian

1/2

lb

cotta salami

sliced

1/2

lb

ham

sliced

1/2

lb

pepperoni

sliced

1/2

lb

provolone cheese
Instructions
Split bread in half. Layer in this order on bottom half of bread the cheese, ham, pepperoni, and salami. Spoon 1/2 to 1 cup olive salad, evenly, on top of salami. Top with bread. Wrap in aluminum foil and press tightly together and let sit 30 minutes to an hour. This will keep the salad and sandwich from falling apart so much when you try to eat it. You can refrigerate or serve immediately.
Notes
Olive Salad1/2 c Greek olives, chopped1/2 c chopped green olives stuffed with pimentos, chopped1/2 c pickled Italian vegetables1/3 c olive oil1/2 tsp crushed oregano2 T parsley1/8 tsp pepperCombine all ingredients and let sit overnight in an airtight container
Other Tailgating Recipes!