PERFECT PICNIC FOOD AND TIPS
This post may contain affiliate links that won't change your price but will share some commission.
Perfect Picnic Food and Tips – Spruce up your picnic, minimize your stress, and enjoy these delicious, make-ahead picnic recipes.
For more scrumptious recipes, fun projects, and exciting news subscribe to Call Me PMc
Facebook, Instagram, Pinterest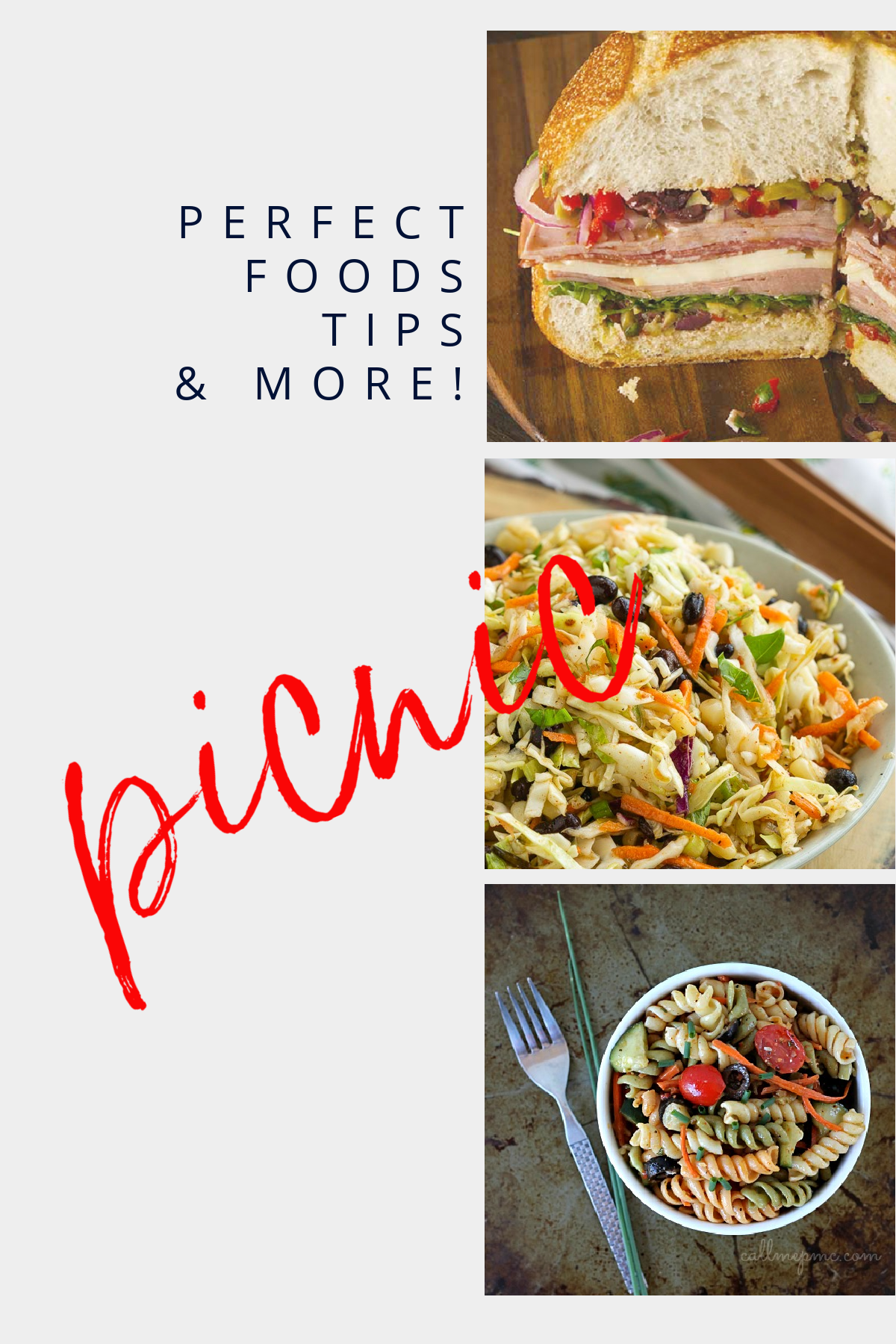 Take advantage of friends or family, warm weather, and beautiful sunshine by having a picnic! You may enjoy a meal in the park or a break while hiking or biking. While these meals should be simple, they don't have to be boring!
Perfect Picnic Food and Tips
Don't forget to check the weather. Take sunscreen, sunglasses, and a hat. Consider taking bug spray if you're hiking.
As well, a good picnic basket and blanket are a must. I like this backpack with an insulated cooler. If you're not hiking, you may prefer this larger insulated cooler bag or a more traditional picnic basket that holds a service for four as well as a blanket. The big thing to consider is weight. Make sure your basket is lightweight and easy to carry.
Another blanket option is this waterproof, sand-resistant, compact blanket. It's great for hiking, camping, picnics, beach, and more.
Don't for wet wipes and paper towels.
Zip top bags are a necessity for leftovers.
Take a dedicated cooler or insulated jug for ice cubes.
Plan your food and drinks well so you don't have to carry it back.
Freeze water bottles and juice packs that do double duty acting as ice and drinks.
However, being a food lover, the most important item for a picnic for me is the food! Make your picnic interesting and easy to eat.
Don't forget water, trash bags, wine opener, shape knife & cutting board, and serving utensils!
Picnic Food
Instead of eating chips and sandwiches, try some new and inventive picnic food ideas. There are many ways to kick up your outdoor feast. Put together a combination of fresh salad recipes, effortless sandwiches, freshly baked desserts, and refreshing drinks for a memorable al fresco meal.
Prepare these recipes at home the night before or morning of then pack in a cooler for the park or road trip. here are the best picnic foods to make for your next outdoor outing.
Obviously, you want to avoid chocolate and ice cream that will melt. As well, avoid sticky foods that will make you a mess and attract ants and wasps.
Click the photo for the recipe
Sign up to receive an email in your inbox for each new recipe: FREE EMAIL SUBSCRIPTION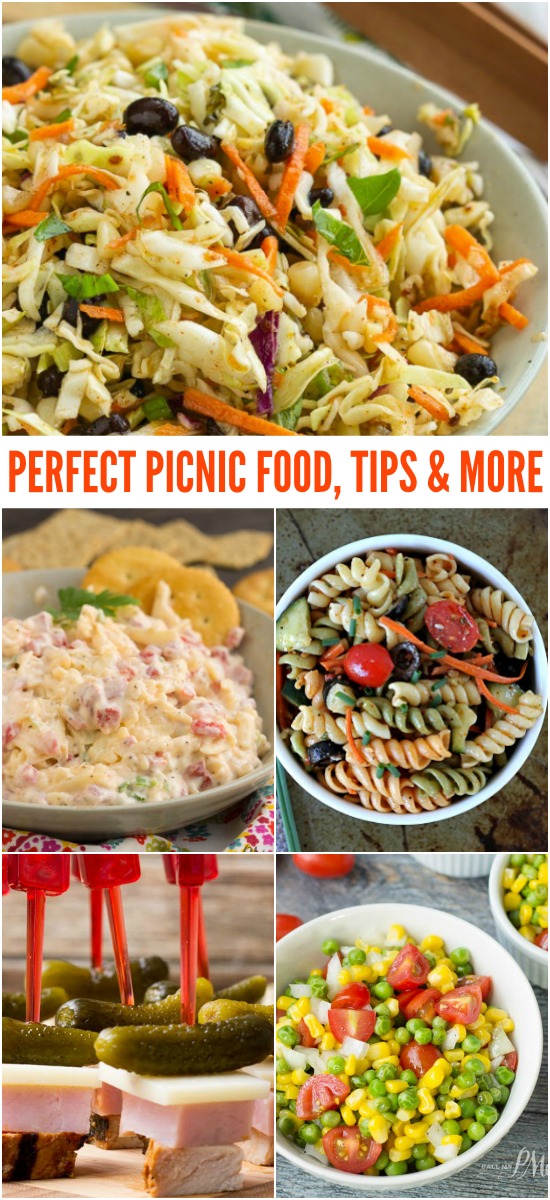 This post contains affiliate links. If you click the link and make a purchase I will receive a small commission at no cost to you. Visit all my recommended products at Paula's Picks on Amazon. Read my entire Privacy Policy here.