12+ Best Chocolate Desserts. Nothing beats rich, creamy, scrumptious, and gooey chocolate.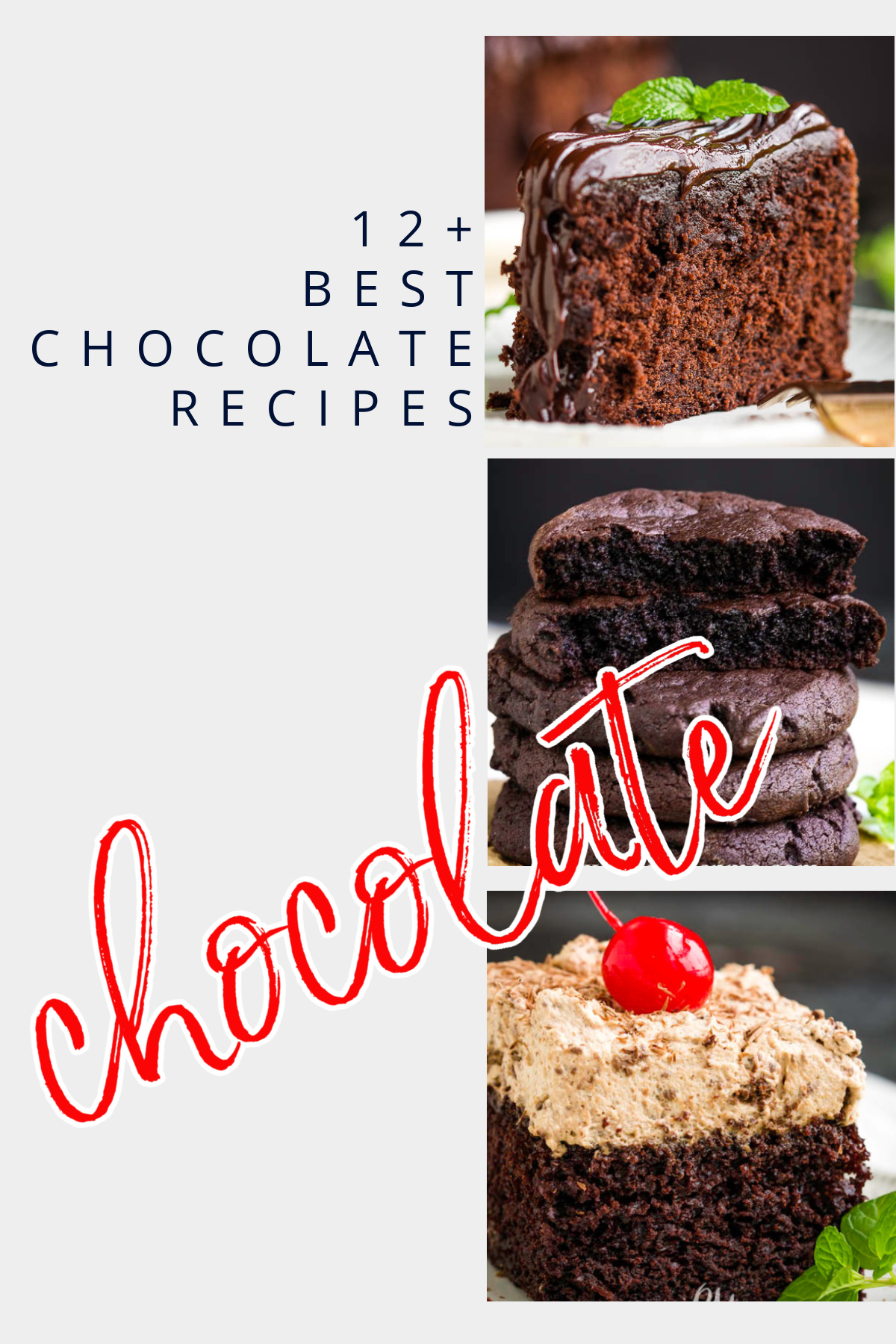 BEST CHOCOLATE DESSERTS
An excess of chocolate is a good thing. If you're a chocolate dessert lover, you'll agree. And, if you're a chocolate dessert lover, you're going to love this post! These recipes will most definitely satisfy your chocolate craving!
I hope you're ready for a chocolate explosion! I have curated this collection of my favorite chocolate desserts for you. There are decadent cakes with creamy chocolate frosting. There's also one of my favorites that's also a reader favorite chocolate cookie recipe that tastes like an Oreo. Yes, it's really good! Then, there's my mom's Chocolate Pie which everyone at church loves. Finally, my version of McCarty Pottery Gallery Restaurant's Chocolate Cobbler. Serve it warm with vanilla ice cream!! It is top-notch!!!
If you have not worked with melting chocolate before, I recommend hopping over to my post How to Melt Chocolate. Furthermore, I have a series on here where I've tested and reviewed over 50 pound cake recipes. You can find it here: Pound Cakes Review.
HOW DO I GET THE RECIPES?
By clicking on the titles below, you'll be taken directly to the decadent chocolate dessert recipe you're interested in.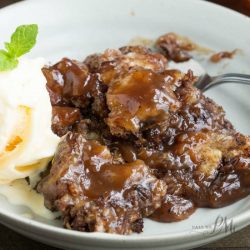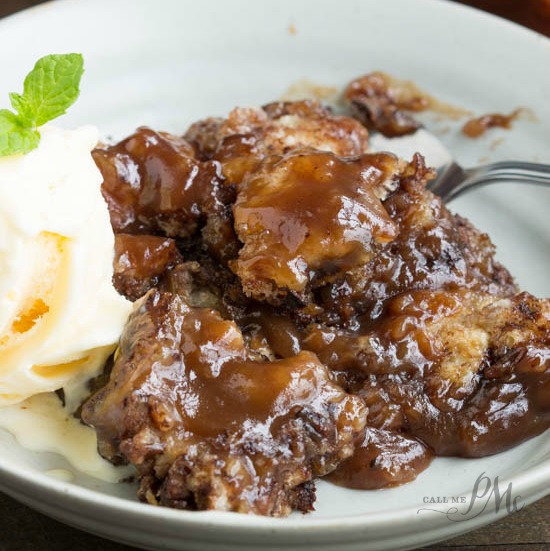 McCarty's Gallery Restaurant Chocolate Cobbler is has a buttery, tender crust & a melt-in-your-mouth chocolate sauce. Very simple layered dessert
make this recipe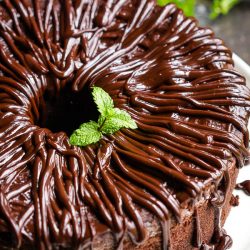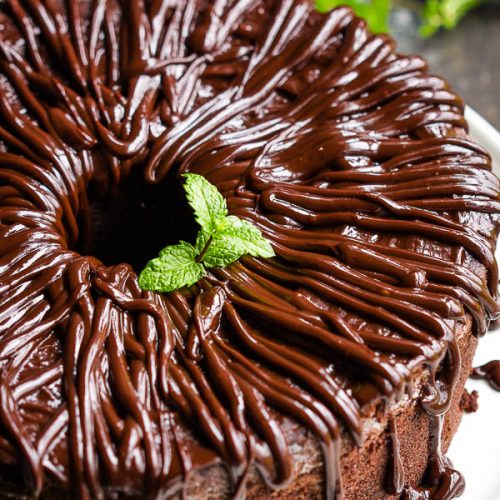 This recipe melts in your mouth with decadent rich dark chocolate flavor.
make this recipe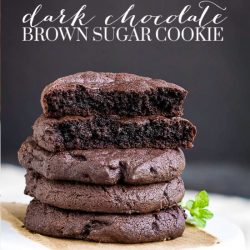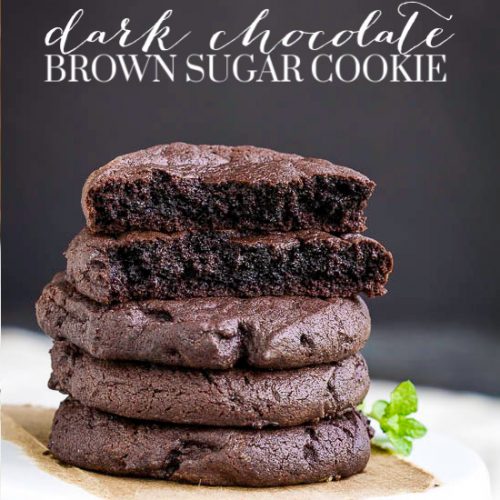 Dark Chocolate Brown Sugar Cookies have the perfect chewy texture on the inside with just a bit of crisp on the outside.
make this recipe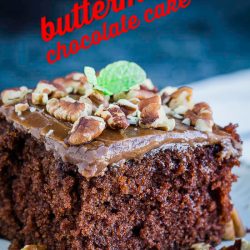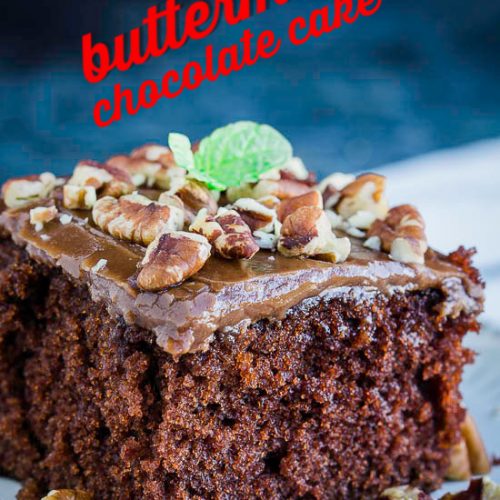 Chocolate lovers go crazy over the rich, chocolate flavor and tender crumb of this cake. The big bonus is it's easy to make and takes just minutes to mix together. Chocolate is always a hit and this cake is always a crowd-pleaser at potlucks and parties.
make this recipe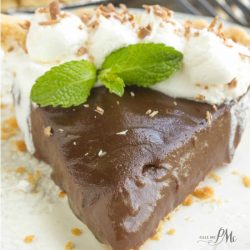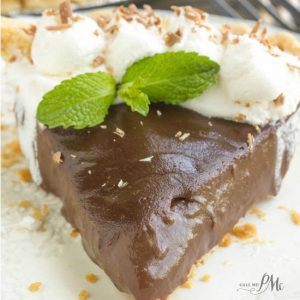 Mama's Famous From Scratch Chocolate Pudding Pie is a very simple and quick pie to make. It can easily be made in 30 minutes. With a luscious, velvety texture and chocolate flavor this pie is a family favorite.
make this recipe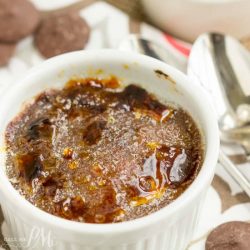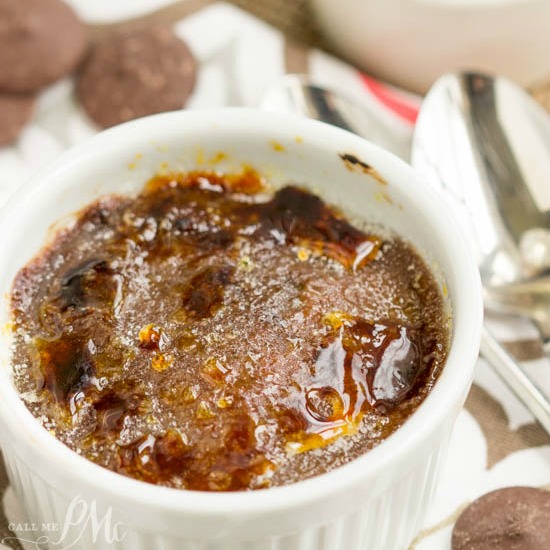 Dark Chocolate Creme Brulee is not only totally addictive but it's incredibly easy to make.
make this recipe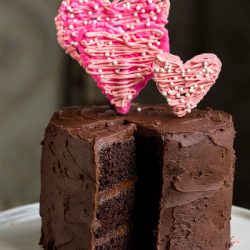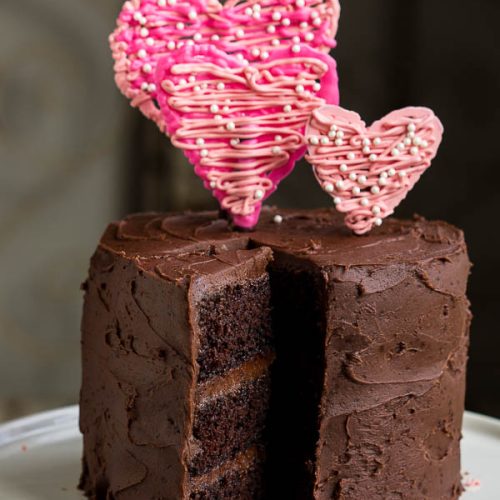 This is the best-tasting, moistest, and most tender chocolate cake I've ever had.
make this recipe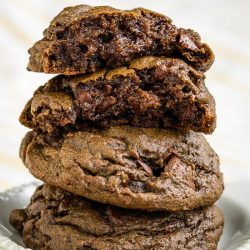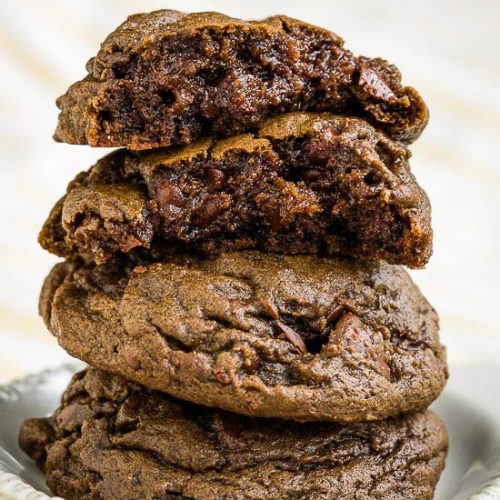 Decadent and incredibly tasty, Softbatch Cream Cheese Chocolate Chocolate Chip Cookies are pillowy soft and thick.
make this recipe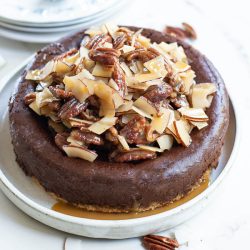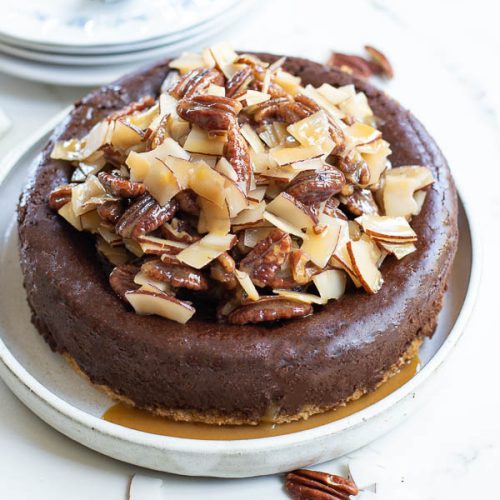 German Chocolate Cheesecake, the crowd-pleasing cake is turned into a luscious cheesecake topped with pecan coconut frosting.
make this recipe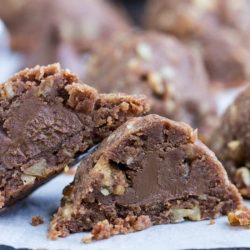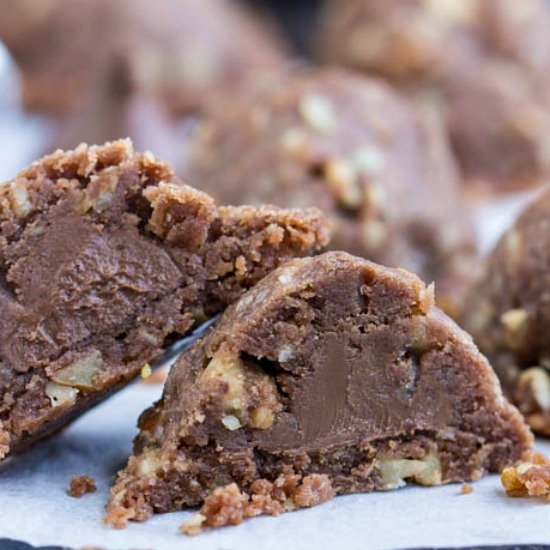 Chocolate Pecan Sandies Secret Kiss Cookies is a luscious cookie with a secret! It has a decadent chocolate kiss in the center.
make this recipe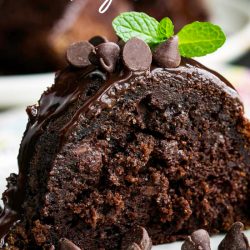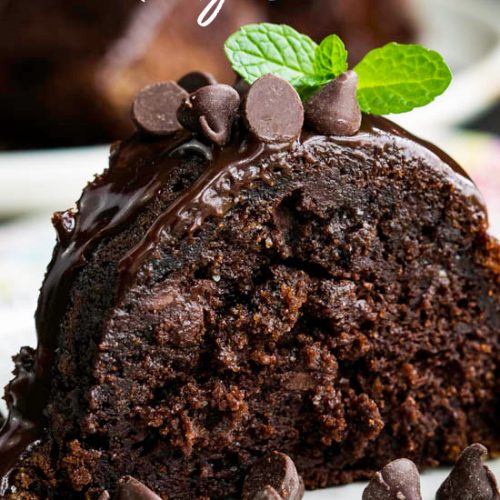 Chocolate Fudge Bundt Cake Recipe is a devilishly rich, ridiculously moist & decadently fudgy recipe that's topped with a short-cut chocolate ganache.
make this recipe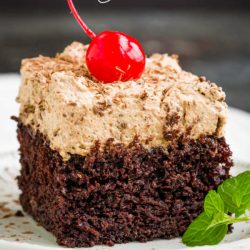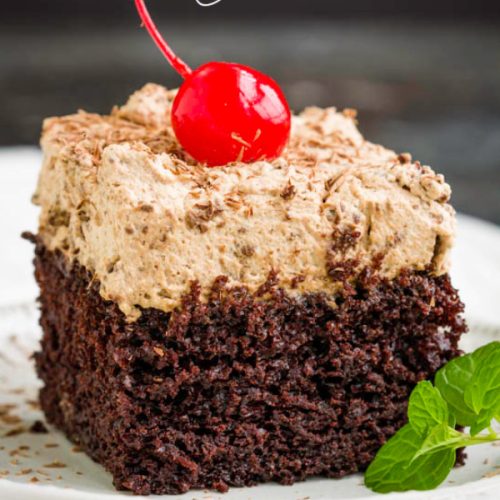 Chocolate Mousse Cake Recipe has a rich chocolate cake topped with a simple to make chocolate mousse that's light and fluffy tops this sheet cake.
make this recipe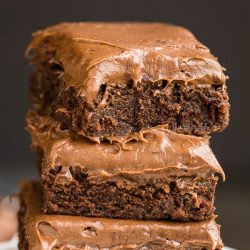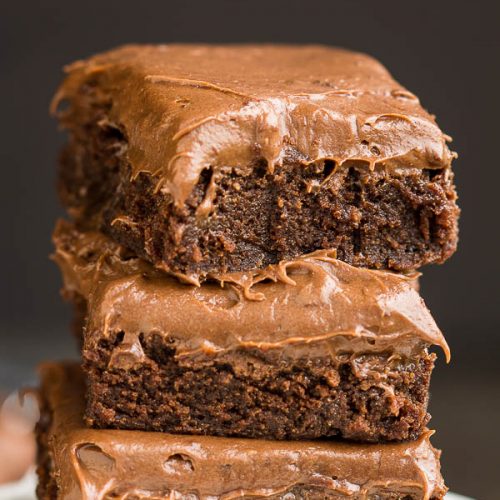 These brownies are super fudgy, moist, and slathered with a thick layer of chocolate cream cheese frosting. They are pure perfection.
make this recipe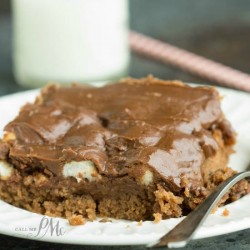 Gooey, decadent, and addicting, chocolate cake made with cola drink and smothered in a chocolate cola frosting. Just 10 minutes of prep for this Chocolate Coca-Cola Cake that's glazed in a fudgy Coca-Cola frosting!
make this recipe
Finally, this post contains affiliate links. If you click the link and make a purchase I will receive a small commission at no cost to you. As well, visit all my recommended products at Paula's Picks on Amazon. Read my entire Privacy Policy here.
I created a fun group on Facebook and I'd love for you to join it! It's a place where you can ask questions, see what's new with Call Me PMc, and find new recipes from my blogger friends. If you'd like to check it out, you can request to join HERE.