Delicious Dinners | 30 Minutes Meals or Less for back to school! Family friendly and fast these dinners don't lack flavor. Bonus? You can make them in 30 Minutes or less!
It's hard to believe it's back-to-school time. My boys have one more week then it's back to the grind. Even though I've found it incredibly difficult to stay on-task and focused while they've been at home, I'll miss this enormously. We've had a great summer, I wish their summers were longer. I wish they never had to go back! wahhhhhhhh, sniff, sniff.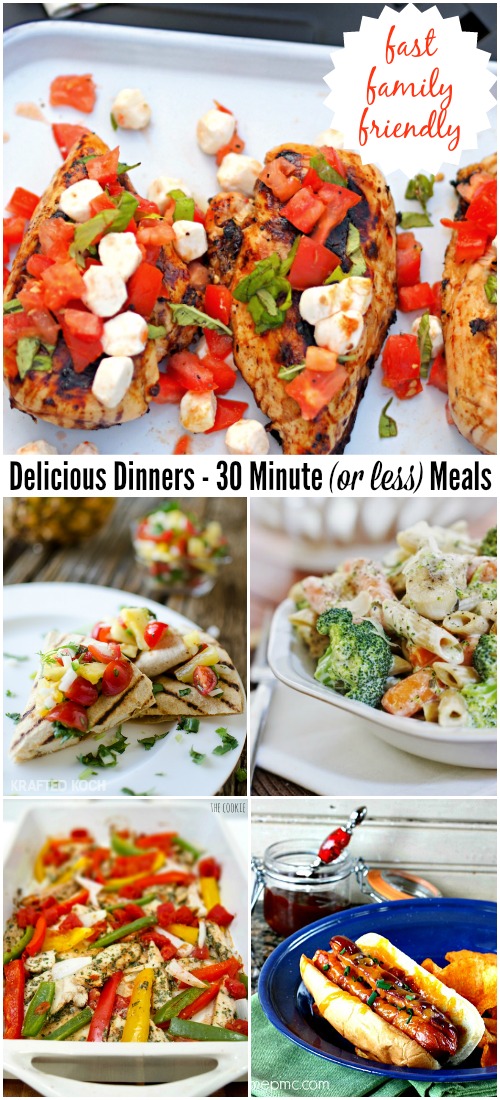 I have collected recipes that a ready in 30 minutes or less so you can get dinner on the table in a flash!