Versatile Delicious Potato Side Dish Recipes
This post may contain affiliate links that won't change your price but will share some commission.
Versatile Delicious Potato Side Dish Recipes that Go with Any Meal – In my opinion, the sides, especially potato side dishes, are the star of the show.
This is a delicious collection of potato side dish recipes. They are tried and true recipes that your guests gobble up!
Scroll to the bottom if you just want the recipes.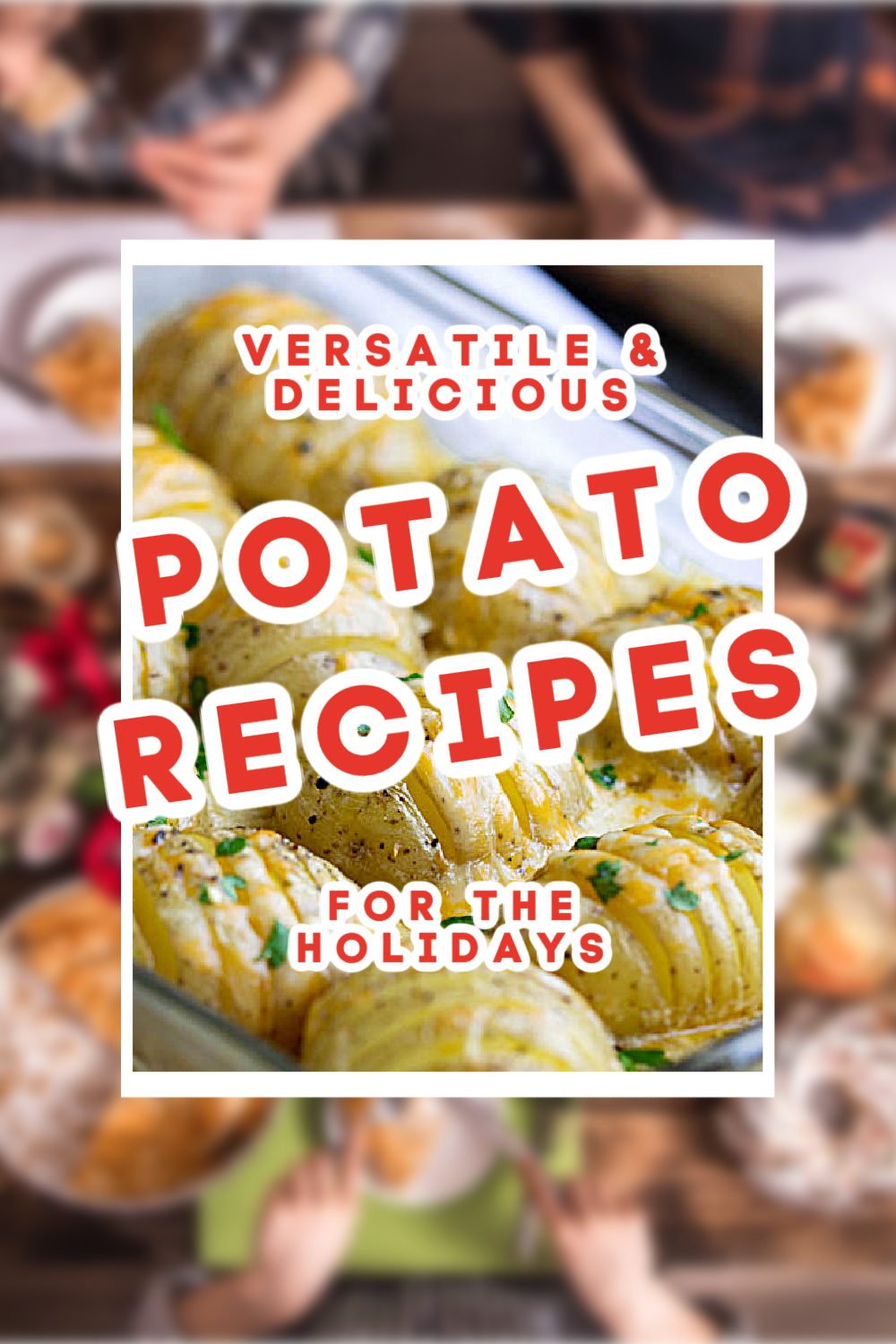 Idaho. Red Bliss. Russet. Yukon Gold.
How do you choose what potato to purchase and cook? Is it which ones are on sale? For me, my go-to potatoes are Yukon Gold because I hate peeling potatoes. However, some varieties are better in different recipes. Keep reading!
KNOW YOUR TATORS
Potatoes are a starchy side that can be prepared in a thousand, or more, different ways. Even though they've gotten a bad reputation the last few years because of the carb content, they're still a favorite vegetable, especially for the holidays.
However, all potatoes are not created equal. All potatoes have starch, but some have more than others. Therefore, they're better prepared in certain ways. Whereas, less starchy potatoes are best prepared in other ways.
Russet or Idaho potatoes are starchy and tend to lose their shape and absorb more moisture as they cook. They're the best potatoes for mashed potatoes, soups, and casseroles.
Red-skinned potatoes and fingerling potatoes have what is called waxy starch. They keep their shape as they cook but don't absorb moisture. Waxy potatoes are the best for potato salads, boiling, and roasting.
Without getting too scientific, this is why it's important to choose the right potato for the right recipe.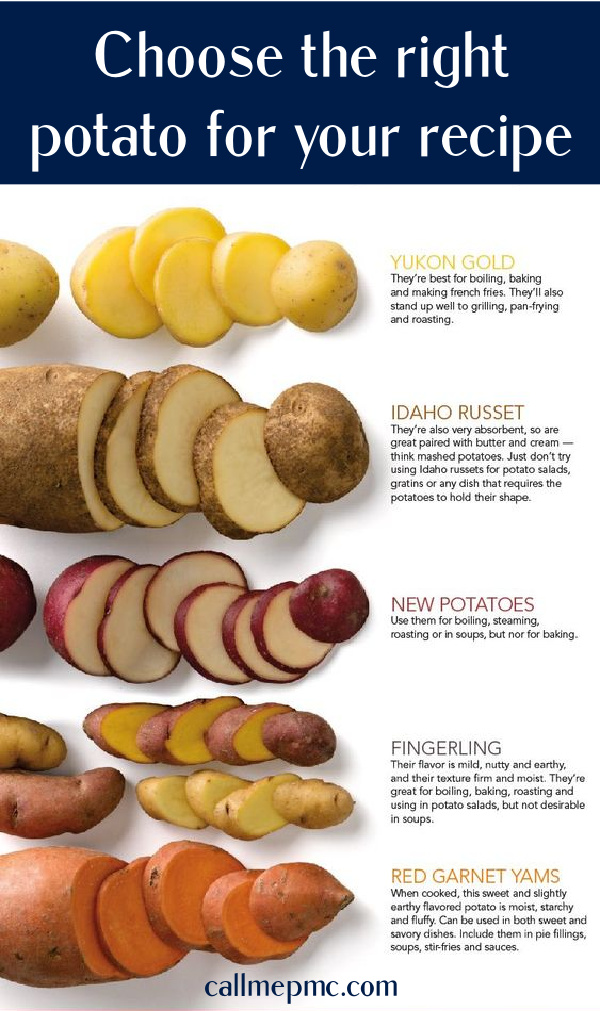 RULES ARE MEANT TO BE BROKEN
Having said all that, the best type of potato may just be a matter of preference and presentation (or what you have on hand).
Should you always follow these 'rules' and use one kind of potato over the other? Not necessarily, you may prefer to use a starchy potato instead of a waxy potato in your potato salad because you like how it soaks up the dressing. Or you might like how a starchy potato breaks down and adds thickness to your soup.
Knowing how different varieties of potatoes react to different cooking methods helps you control the outcome. Hopefully, it'll make you a better cook.
LET'S TALK TURKEY
Are you still looking for the best turkey recipe too?
These 6 Turkey Recipes are super popular with readers because they're just so dang good!
HERE YOU GO – MY FAVORITE POTATO RECIPES FOR THE HOLIDAYS!!
Click on the recipe title or the photo for the recipe.
And for leftovers…