CHILE CHEESE SPREAD FIVE WAYS
This post may contain affiliate links that won't change your price but will share some commission.
Chile Cheese Spread Five Ways takes a basic spread and uses it in a variety of recipes. The combination is easy to make and has great flavors. It is one of my favorite appetizers to take to a party.
Chile Cheese Phyllo Cups
Chile Cheese Wontons Poppers
With just five ingredients, you can make this dip in minutes.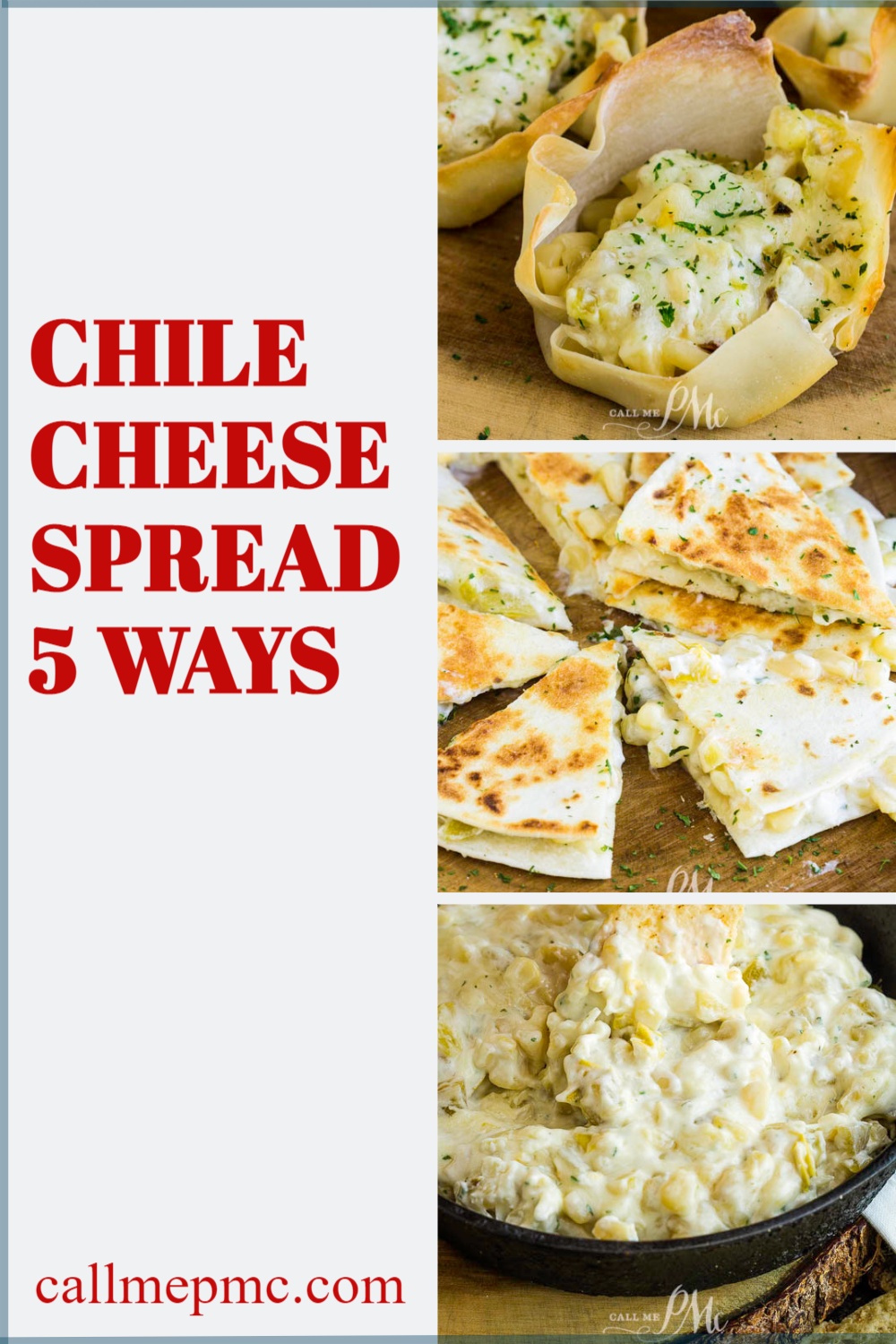 The green chiles are mild, giving the dip a distinctive flavor without being overpowering and taste-bud-friendly for adults and kids alike!
For the corn, you can use fresh, frozen, or canned corn. You'll need to cook fresh and frozen corn before adding it to the recipe. For canned, you can simply drain the corn.
This is another version of my 'Encore dish' theme with appetizers, you can make one dip and serve it five different ways making it the Perfect Appetizer!
CHILE CHEESE DIP
The main component of these recipes is Quick Chile Cheese Dip. It is made with just five ingredients!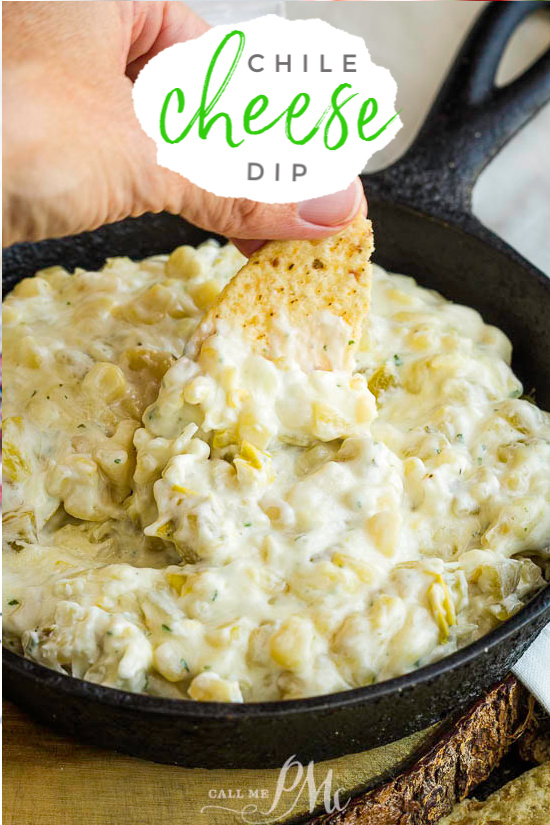 For mixing instructions and all the details be sure to read that post> Quick Chile Cheese Dip.
1.5 cups Pepper Jack Cheese, shredded
6 ounces cream cheese, at room temperature
1 cup corn
4 ounces green chiles, drained
1/2 teaspoon Ranch seasoning
This is the basic mixture for the remaining recipes.
CHILE CHEESE WONTON CUPS
Green Chile Cheese Wonton Cups is the second recipe you can make with the basic Chile Cheese Dip mixture. Basically, you make the dip, fill wonton wrappers that you pressed into a muffin tin, and bake. Super easy and super delicious! (Click here or the photo below for the recipe.)
GREEN CHILE QUESADILLAS
Green Chile Quesadillas is another easy appetizer or snack that you can make with the basic mixture. For this recipe, you use flour tortillas to make a quesadilla. The mixture is green chile dip. You can get the full recipe details here or click the photo below.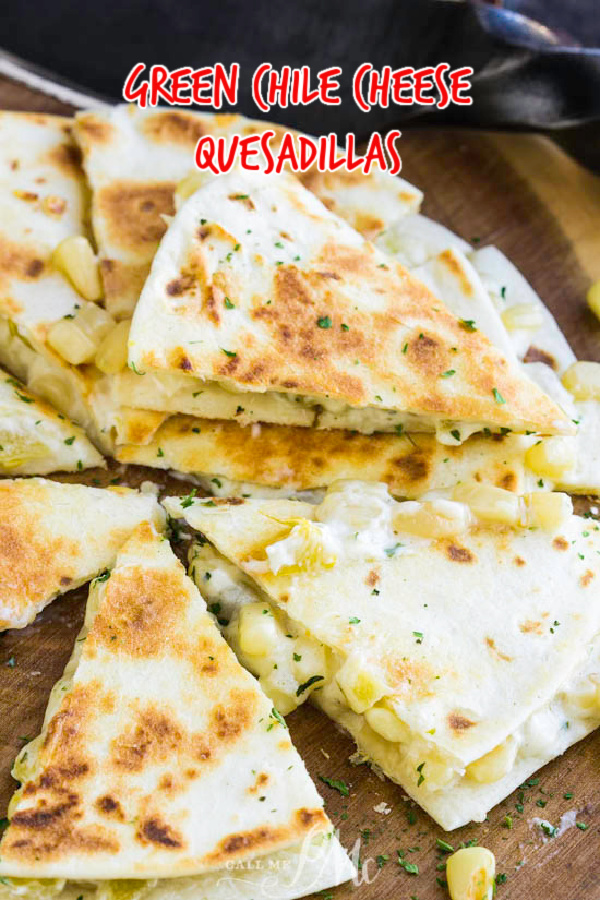 CHILE CHEESE PHYLLO CUPS
You'll need 30 phyllo cups and bacon bits in addition to the Chile Cheese dip basic ingredients.
Preheat oven to 350 degrees

Make the chile cheese mixture

Spoon cheese mixture into each phyllo cup

Top with bacon bits

Bake until golden brown and cheese is melted.

Serve hot or at room temperature.
CHILE CHEESE WONTON POPPERS
You'll need wonton wrappers and oil for frying in addition to the Chile Cheese dip basic ingredients.
Heat vegetable oil to 375 degrees.
Make the chile cheese mixture
Spoon 1 tablespoon of the cheese mixture into a  wonton wrapper.
Brush the edge of the wonton wrappers with water, fold over into a triangle, then press together to seal.
Fry the first side until golden then turn and cook the second side.
Remove from oil and drain on paper towels.

These are best served hot. They are great served with pepper jelly or fig jam or preserves.
Chile Cheese Spread is great for last-minute guests or parties. They can be made in minutes and everyone enjoys the flavors.
You'll enjoy these Green Chile recipes too