Christmas Cookies You Need on Hand for the Holidays
This post may contain affiliate links that won't change your price but will share some commission.
Easy Christmas Cookies You Need on Hand for the Holidays
Christmas wouldn't be Christmas without festive trees, holiday music, tinsel—and cookies!
Whether you share them with friends and neighbors, participate in a cookie exchange, or make them with your children at home, there's always a reason to have an arsenal of yummy cookie recipes on hand.
Related: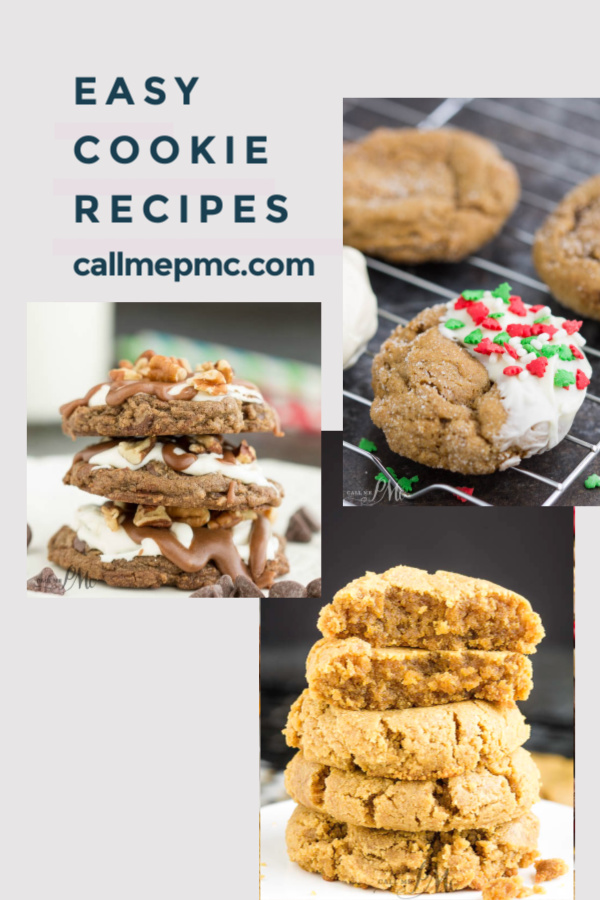 Easy Christmas Cookies You Need on Hand for the Holidays
All my cookie recipes are easy to make. So much so, you'll fall in love with them and make them year after year. Plus, they're guaranteed to bring plenty of smiles! Additionally, if you're not into making cookies, maybe holiday-themed candy treats are more your thing.
I've rounded up Christmas cookie recipes that I think you'll want to try this year, as well as my best cookie baking tips. From sugar and butter cookies to chewy molasses ginger, there's something for everyone's tastes. If chocolate is your thing, don't miss Soft batch Cream Cheese Chocolate Chocolate Chip Cookies. Enjoy and Happy Holidays!
COOKIE MAKING & BAKING TIPS
First, with every recipe, read through the recipe completely before starting.
Have all ingredients at room temperature, unless otherwise specified.
The first time you make a recipe, bake for the minimum time listed on the recipe then check it after minimum so as not to overcook. Make notes for next time.
Cool your cookies on the baking sheet for two minutes before transferring them to a cooling rack to cool completely.
Use real butter. Nothing acts like butter does when baking!
Use a spring release scoop (ice cream scoop) for even-shaped cookies.
One important step in the process of making cookies is to refrigerate the dough before baking. This allows the butter to firm up so the cookie doesn't spread too much. As well, it allows the gluten to relax for a more tender cookie. Additionally, there's no harm in making the dough, forming it into balls, and keeping them in the fridge for up to five days before baking them.
Cookie dough will also freeze for up to four months (unless otherwise stated in the recipe). Bake as directed whenever you're ready to bake.
Next, don't over mix the dough it will make the cookies tough.
I highly recommend baking cookies on a Silpat mat.
Finally, carefully and correctly measure flour.
HOW DO I GET THE RECIPE?
Simply click on the title or the photo below and the recipe will open.
If you're hosting, you'll also need munchy for your guests to snack on. Check out my appetizers.
11 Hearty Men Approved Appetizers. But don't fret, they're suitable for anyone! This collection of appetizers is considered 'heavy' appetizers. Simply meaning they're hearty and filling.
Tasty Appetizers for your New Year's Party. These appetizers are perfect for New Year's Eve or any holiday party.
Cheap and Easy Party Food and Tips. Are you on a budget? Get all my budget-friendly tips for throwing a holiday party!
Charcuterie Boards make entertaining super easy. For a great tutorial read, How to Assemble a Charcuterie Platter. As well, try my Southern Inspired Charcuterie Board or NOLA spread that you're friends are sure to enjoy! My Topgolf Pretzel Board Recipe adds a fun oversized pretzel to the board for a unique twist.