Easy Festive Christmas Cocktails. Put some extra cheer in your holiday season this year with these delicious and easy cocktails.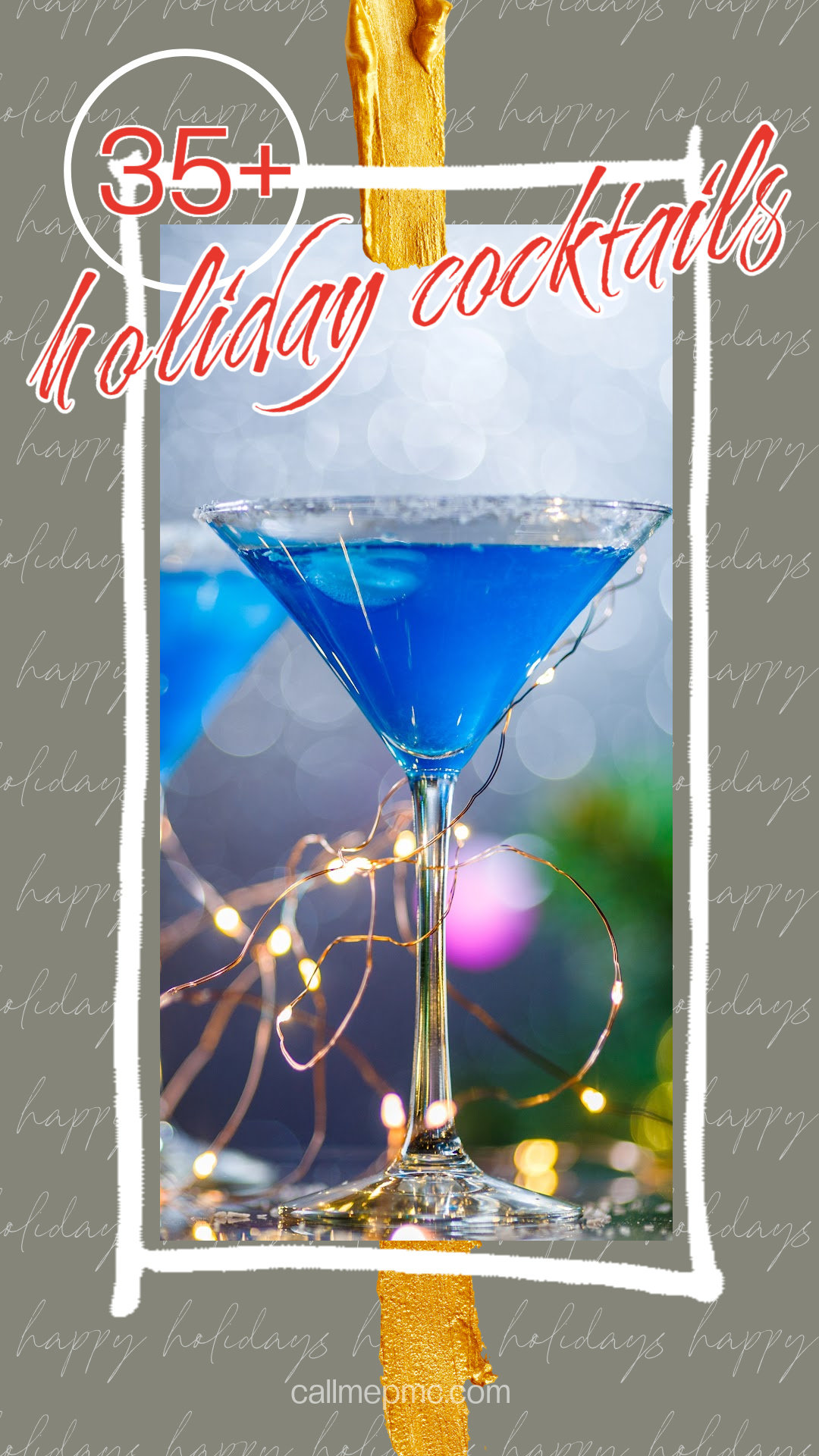 EASY FESTIVE CHRISTMAS COCKTAILS
Holiday parties and celebrations deserve extra cheerful, festive, and beautiful drinks like my Christmas Margarita and Tipsy Rudolph. Whatever your spirit of choice is wine, vodka, tequila, or bourbon, I have a drink recipe just for you!
Furthermore, if you're hosting, you'll also need munchy for your guests to snack on. Check out my appetizers.
11 Hearty Men Approved Appetizers. But don't fret, they're suitable for anyone! This collection of appetizers are considered 'heavy' appetizers. Simply meaning they're hearty and filling.
Tasty Appetizers for your New Year's Party. These appetizers are perfect for New Year's Eve or any holiday party.
Cheap and Easy Party Food and Tips. Are you on a budget? Get all my budget-friendly tips for throwing a holiday party!
Charcuterie Boards make entertaining super easy. For a great tutorial read, How to Assemble a Charcuterie Platter. As well, try my Southern Inspired Charcuterie Board or NOLA spread that you're friends are sure to enjoy! My Topgolf Pretzel Board Recipe adds a fun oversized pretzel to the board for a unique twist.
BAR TOOLS
You don't necessarily need these bar accessories, but they can make bartending more fun and easier. For instance, I still use a canning jar and lid as a shaker. Of course, any pitcher and spoon will work. However, a muddler is nice for mint in mojitos, a wine opener is pretty much a have-to-have item, and a speed pourer sure keeps drips to a minimum!
Feast your eyes on these stunning Festive Christmas Cocktails and let me know what you think in the comments below! Click either the title of the recipe or the 'make this recipe' button to get the recipe.