Local Eats | Volta Taverna
This post may contain affiliate links that won't change your price but will share some commission.
I visited another restaurant to review. This time it's in Oxford, but I consider that 'local': Local Eats | Volta Taverna
Volta Taverna
710 North Lamar Blvd
Oxford, MS
662-236-1871
The drive to Oxford for us is just 45 minutes. Besides great restaurants in Oxford, there is also great shopping on The Square and plenty to do for both children and adults. Even if you're not a University of MS fan, the town is full of history. Check out Rowan Oak (William Faulkner House), the University of MS Museum, Burns-Belfry Museum, Oxford Courthouse Square, Ammadelle, and Barnard Observatory to name a few.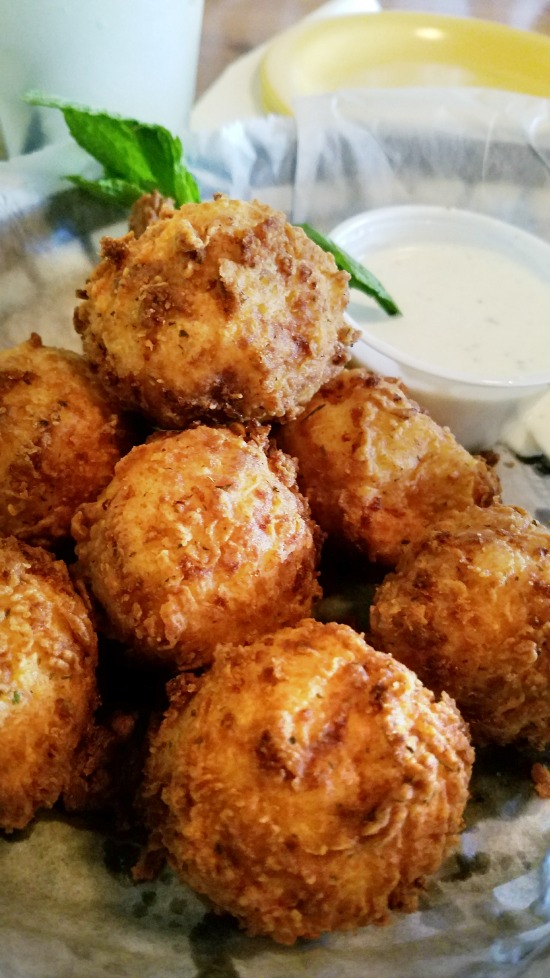 Volta Taverna is a casual restaurant that is located in a renovated gas station. The atmosphere is casual and comfortable. The staff are super friendly, attentive, and efficient regardless of how busy they are. They serve Greek food. It is unique and amazing.
The Hummus Dip Plate and the Hotty Toddy Balls are wonderful and my favorite starters. Try, also, the Greek Pimento cheese dip. It's made with feta which really gives it a nice zing. The Hotty Toddy Balls are deep fried balls of mashed potatoes, bacon, and cheese. They're served with ranch dressing for dipping. Hotty Toddy Balls are a staple that I simply must get every time I visit.
A tasty variety of not-your-average cocktails are offered as well. My favorite is the Frozen Mojito. Not many places serve mojitos and this is the only place I know that serves frozen ones. Cold and minty, it is the perfect cocktail to enjoy on their awesome patio on a hot day.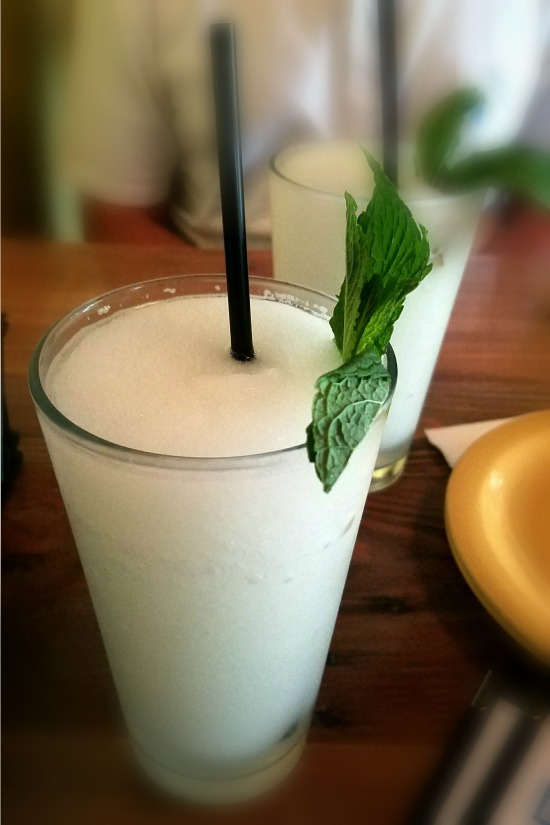 They have a nice selection of wraps and gyros. All taste amazing. Dressed with ziki sauce, lettuce, and onions, my gyro-loving husband claims the lamb and beef gyro is the best around. (pictured below)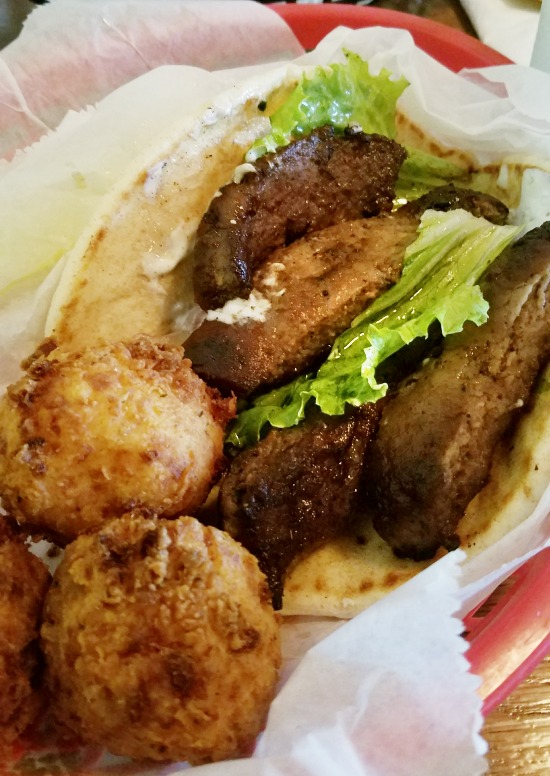 Like most restaurants in Oxford Volta Taverna has a catering menu for those much publicized days tailgating in The Grove.