My 17+ Favorite Weeknight Pasta Dinners are tasty, filling, and best of all uncomplicated to make. You are going to be absolutely in love with these amazing pasta recipes.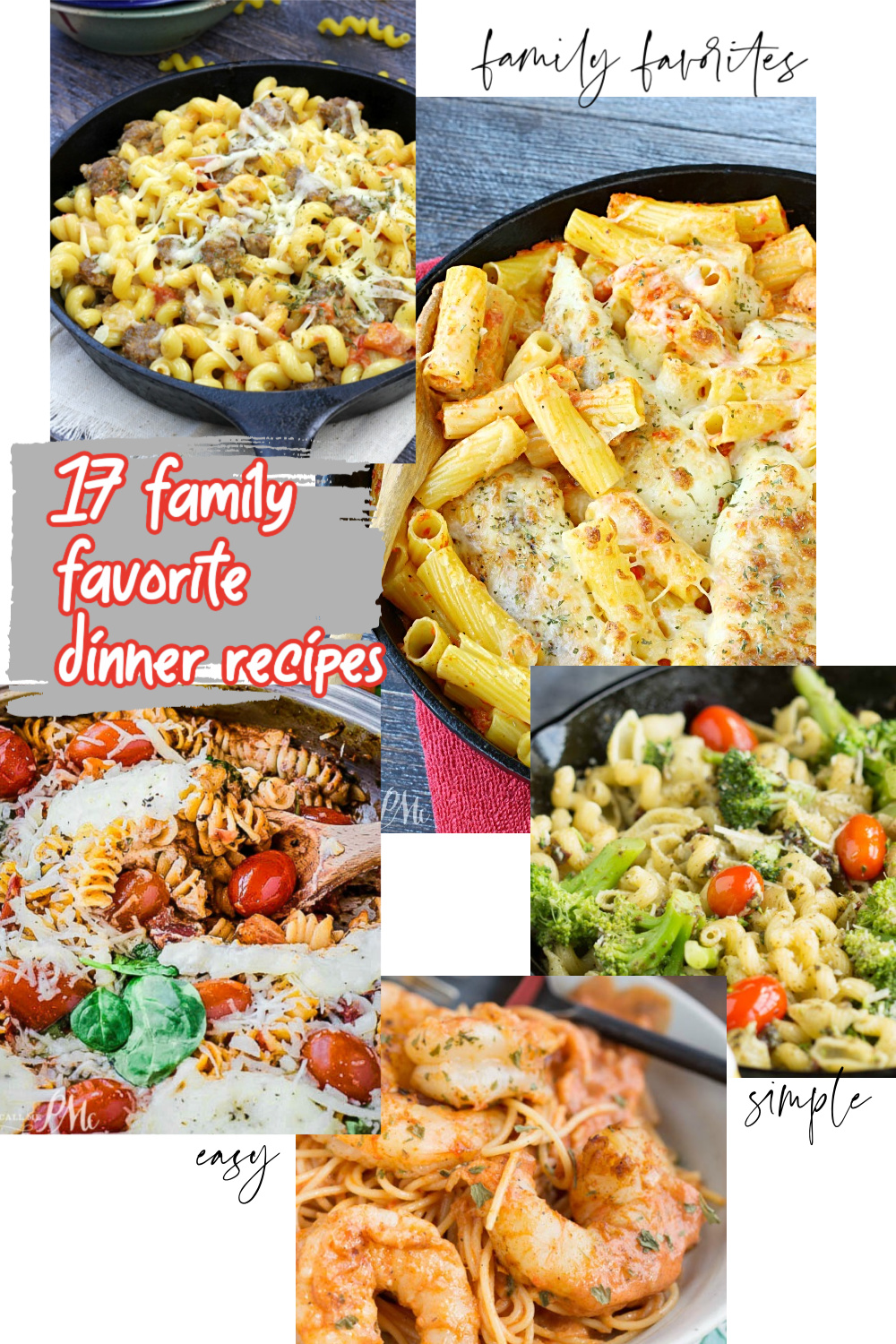 What's better than pasta for dinner? With three runners in the family, pasta is a dinnertime staple in our house. We need the energy the carbs in pasta gives us. Today I'm sharing some of my favorite pasta recipes. From hearty vegetarian pasta recipes to a meat lover's dream with sausage pasta, there is a little something for everyone. In this list, you can find something for a simple and delicious lunch or side dish as well as an amazing filling dinner. Most of these recipes can be made ahead of time and reheated later for a super easy meal.
My 17+ Favorite Weeknight Pasta Dinners collection are perfect for an easy lunch or a delicious and nutritious dinner! With amazing flavors and easy instructions, these recipes will absolutely become new family favorites! Who knew there were so many delicious recipes using pasta?
This post contains affiliate links. If you click the link and make a purchase I will receive a small commission at no cost to you. Visit all my recommended products at Paula's Picks on Amazon. Read my entire Privacy Policy here.