15 Broccoli Recipes that aren't Steamed
This post may contain affiliate links that won't change your price but will share some commission.
15 Broccoli Recipes that aren't Steamed. Are you running out of ideas when it comes to cooking with broccoli? I know the feeling. While a steamed pile of broccoli is a staple in many households, adding a bit of variety can really up your veggie game. That's why I compiled fifteen tantalizing recipes that include broccoli as an ingredient. They are anything but steamed.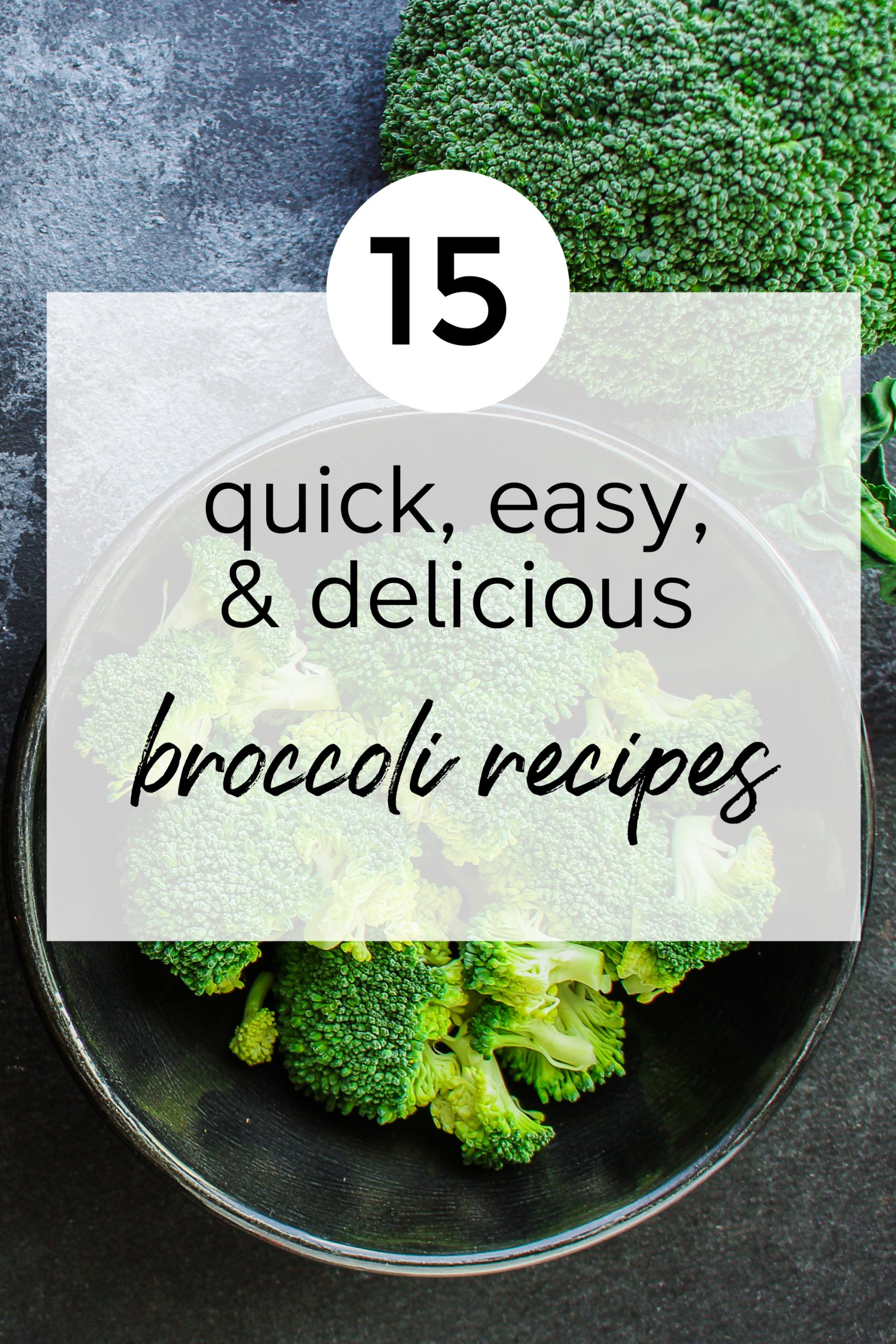 Broccoli Recipes that aren't steamed
You'll be delighted to try new dishes packed with flavor, nutrition, and a whole lot of fun. Not only are these recipes full of health benefits – broccoli is low in calories and packed with vitamins and minerals – but they also taste great.
If you're ready to give broccoli a much-needed upgrade, come on this journey with me and get ready to make some new favorite meals.
From broccoli salads to casseroles to soups, broccoli is versatile and delicious many different ways.
Broccoli is a favorite not only because it's versatile but also because it cooks quickly. Furthermore, you can roast, stir-fry, or eat it raw.
I've added plenty of recipes for broccoli below to get you out of your broccoli rut.
Whether you're a broccoli lover or hater, I'm confindent you'll find at least one recipe that you love.
From roasted broccoli to creamy sauces with broccoli, these easy recipes will make you look forward to adding broccoli to your meal plan. Try out each of these recipes and you'll soon be a broccoli connoisseur. Bon appetit!
Broccoli at its best
You'll enjoy these posts too