20 Minute Dinner Recipes. Quick, easy, and delicious recipes so you can spend less time in the kitchen and more time with your family.
When my kids are hungry, they are hungry NOW. If I don't have something quick, they'll raid the pantry and fill up on junk food. (Although I try not to keep too much junk on hand.)
The fall is a crazy hectic time of year for us. With football and cross country, we are constantly on the go. Instead of driving through for fast food, I made a list and a plan for quick and easy meals to make at home.
Quick and easy meals, plus a stock pantry add up to a great plan for dinners at home. As well, you'll have leftovers from most of these dinners. That's a great alternative to eating out or eating a sandwich for lunch!
Enjoy these delicious and check out more at my site.
Join my Facebook Group here.
20 Minute Dinner Recipes
These easy recipes are ready in 20 minutes. That's less time than it takes to order and drive to get takeout. So send those excuses right out the door and get cooking with one of these 20-minute dinner recipes.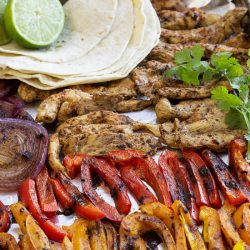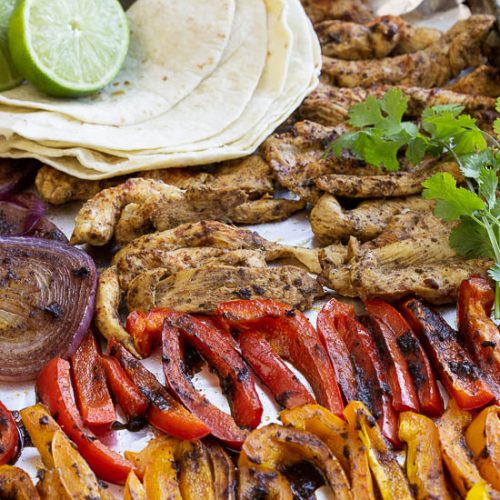 Healthy 20 Minute Chili Lime Sheet Pan Chicken Fajita Recipe is an easy weeknight dinner staple. Crispy veggies, tender chicken and shrimp are seasoned with chili pepper and lime juice then served with healthy tortillas.
make this recipe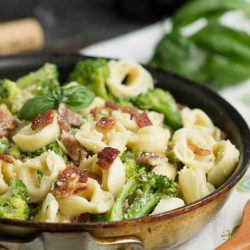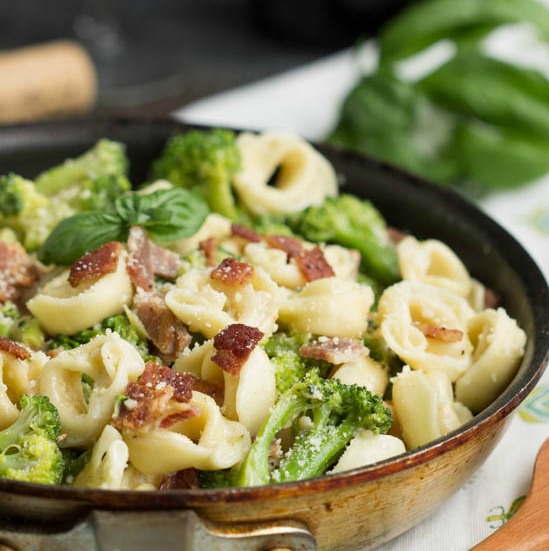 A family favorite, 20 Minute Tortellini Pasta Carbonara is an easy and delicious mid-week meal.
make this recipe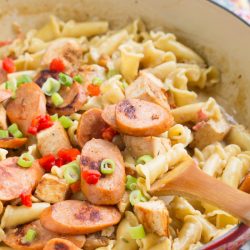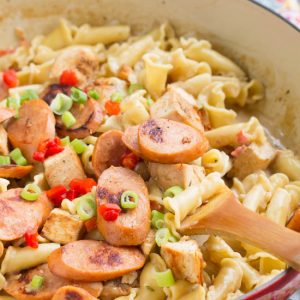 20 Minute Sausage and Chicken Cream Sauce Pasta has a creamy sauce filled with spicy sausage and chicken. It's a delicious family friendly recipe that makes an easy weeknight meal.
make this recipe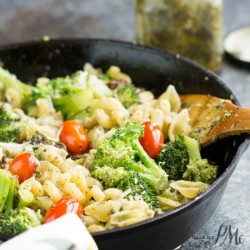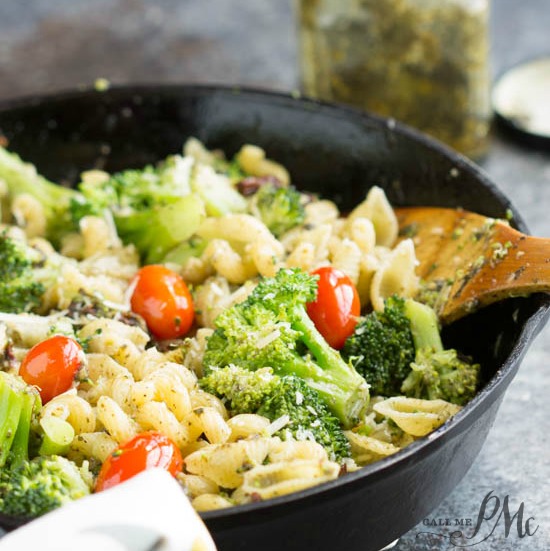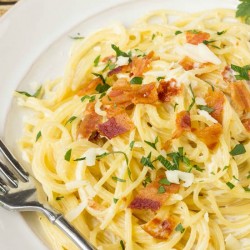 20 Minute One Pot Pasta Carbonara is the easiest and quickest weeknight dinner that you'll ever make. The pasta cooks quickly and the entire dish is made in one pot. This pasta is creamy and satisfying.
make this recipe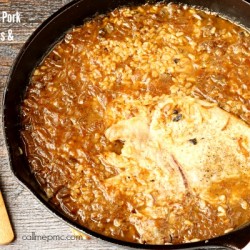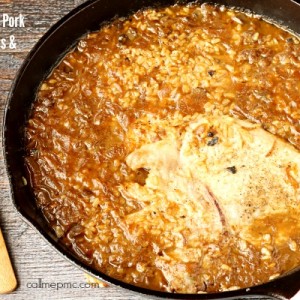 A mouth-watering and satisfying meal ready in less than 30 minutes. Your family will love this hearty 20 Minute Pork Chop Rice One Pot Recipe and you'll enjoy the short prep time and easy clean-up.
make this recipe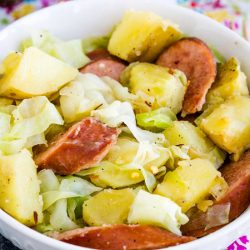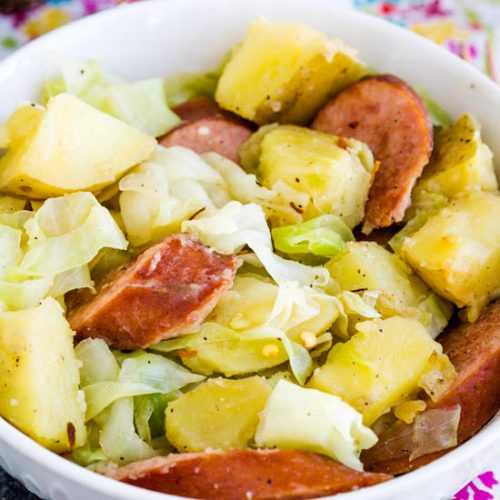 20-minute Sausage Cabbage and Potatoes, this stove-top casserole is quick and easy to make. It's a tasty recipe for busy weeknight meals for the family.
make this recipe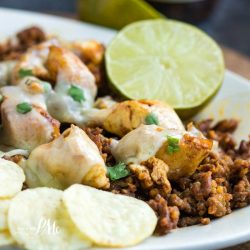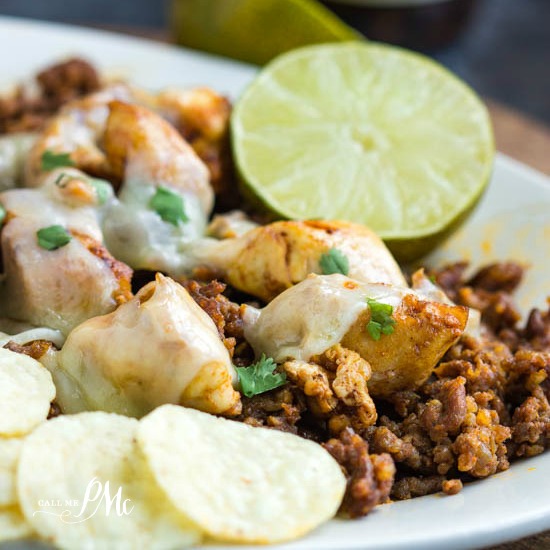 Chori Pollo (Chorizo Chicken) is my restaurant remake of my son's favorite Mexican entree. It is an easy family meal that's filled with fun and flavor.
make this recipe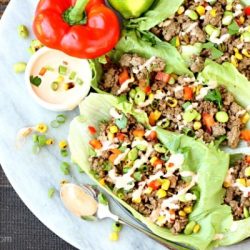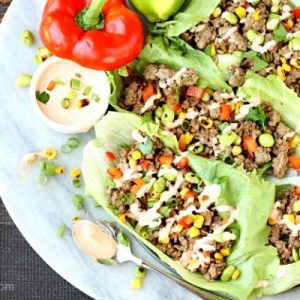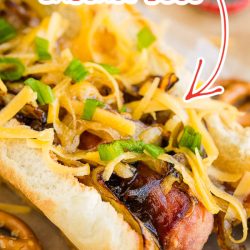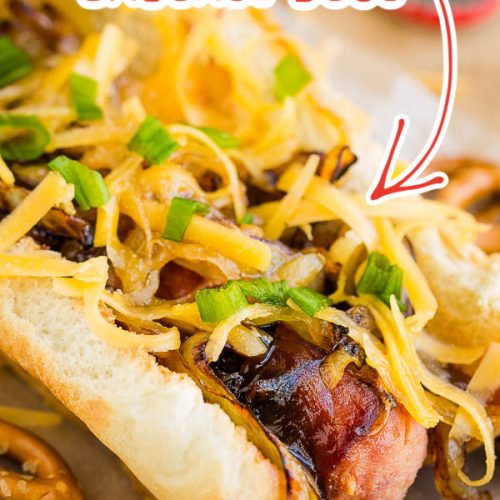 Sausage Dogs! Easy and Delicious 15 Minute Meal – Sausage dogs are grilled and layered with sauce and cheese for an easy and delicious meal! 
make this recipe
If you've tried this recipe, don't forget to rate the recipe and leave me a comment below. I love to hear from people who've made my recipes! You can SUBSCRIBE to receive my latest recipe newsletters or FOLLOW ME on FACEBOOK, INSTAGRAM, and PINTEREST for even more delicious food.
As an Amazon Associate, I earn from qualifying purchases. This post contains affiliate links. If you click the link and make a purchase I will receive a small commission at no cost to you. Visit all my recommended products at Paula's Picks on Amazon. Read my entire Privacy Policy here.