24 Kentucky Derby Party Recipes that will make you swoon!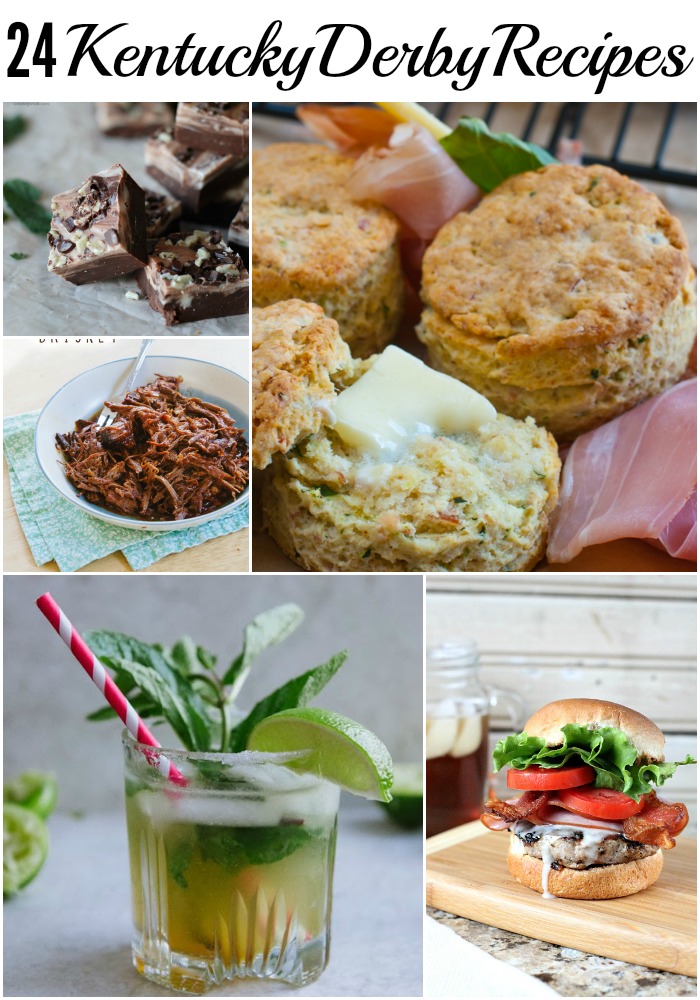 Raise your hand if you watch the Kentucky Derby? Have you ever been? I don't know about you, but I love to watch the Kentucky Derby. It's on our Bucket List, we crossed off The Master's last year. It was a blast. If you can get tickets, I highly recommend going to The Master's even if you're not a big golf fan.
The Kentucky Derby just sounds like fun. I want to have a big fancy hat, dress up and sip Mint Juleps from silver cups!
While we haven't been able to go to the Derby yet, we celebrate and watch it each year with friends. We love to make classic Kentucky Derby recipes like a Kentucky Hot Brown, tea biscuits with ham and, of course, Mint Juleps!
Below are classic and not-so-classic Kentucky Derby recipes for you. It's beautiful weather and the perfect time to host, lace your bets and have fun!