WHAT TO SERVE WITH POTATO SOUP
This post may contain affiliate links that won't change your price but will share some commission.
What to Serve with Potato Soup… If you think the only thing you can serve with potato soup is cheese, bacon, and a side of bread. I'm here to change that perception. Trying one of my side suggestions to kick up your soup to a memorable meal.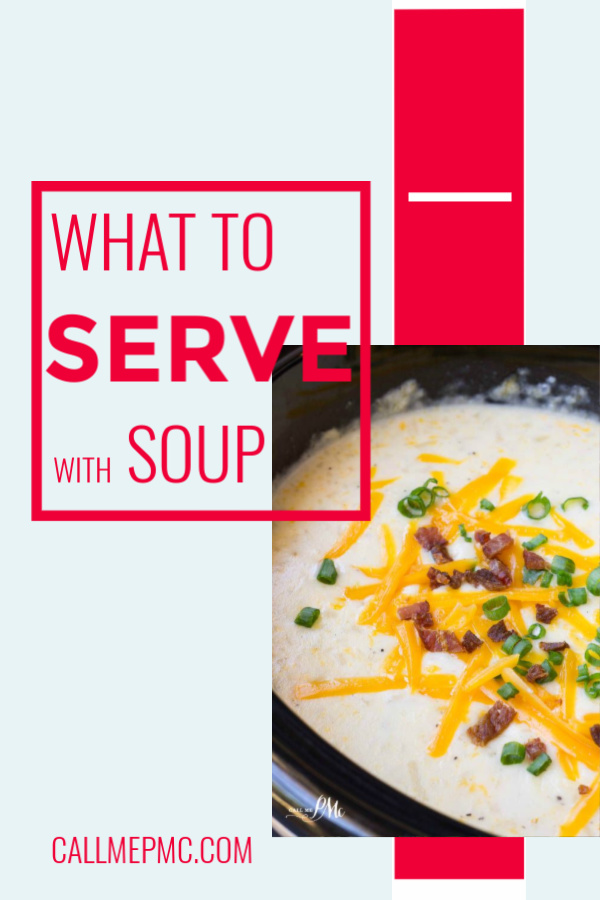 I enjoy serving soup during the colder months to warm my bones and fill my belly! Sandwiches, salads, and sides can turn your bowl of soup into a well-rounded meal while still allowing the homemade soup to be the star of the show.
I have three go-to Potato Soup recipes. Each one is simple to make and taste delectable.
Potato Pimento Cheese Soup (click here or the photo for the recipe)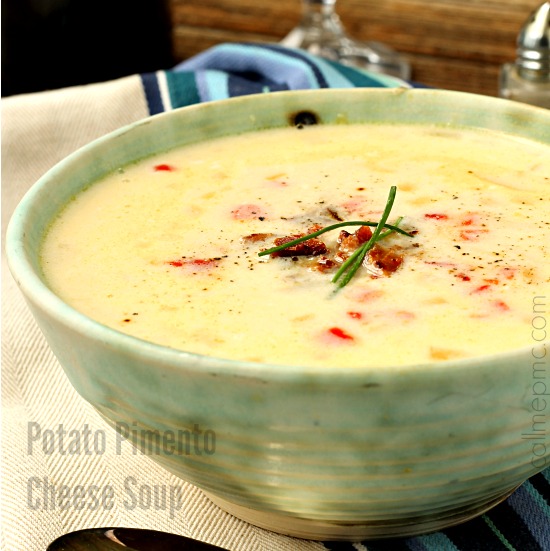 Hash Brown Slow Cooker Potato Soup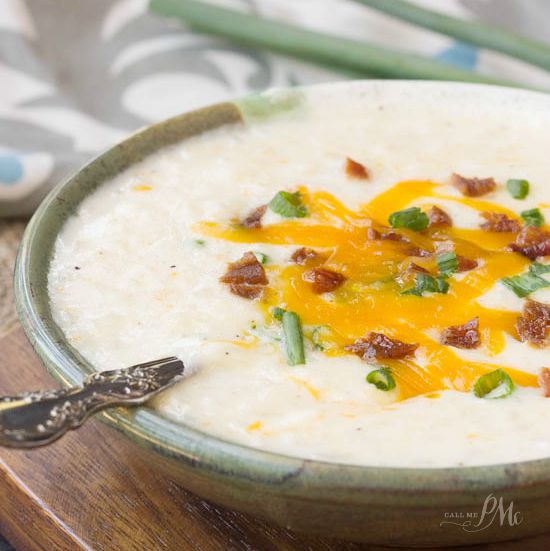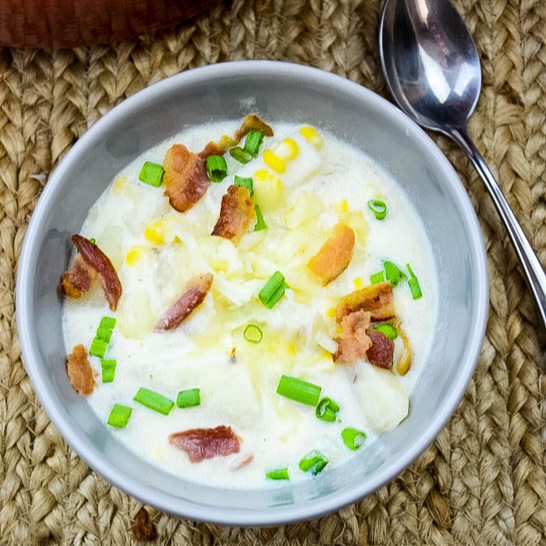 What to Serve with Potato Soup
When choosing your pairings consider:
Is it going with the soup? Try a crusty sourdough for dipping in chowder. Salads with a light dressing go well with potato soup.
Is it going on the soup? Everyone loves bacon bits, except vegetarians, of course. Green onions and shredded cheese are great options.
Is it going in the soup? Why not add a dollop of sour cream or pesto that gets stirred in? As a bonus, these look beautiful for presenting the soup.
Dill, thyme, rosemary, and tarragon are all great candidates for adding depth and surprise to potato soups. And don't forget the chives, leeks, and jalapeno peppers. A drizzle of balsamic reduction is an amazing surprise in potato soup.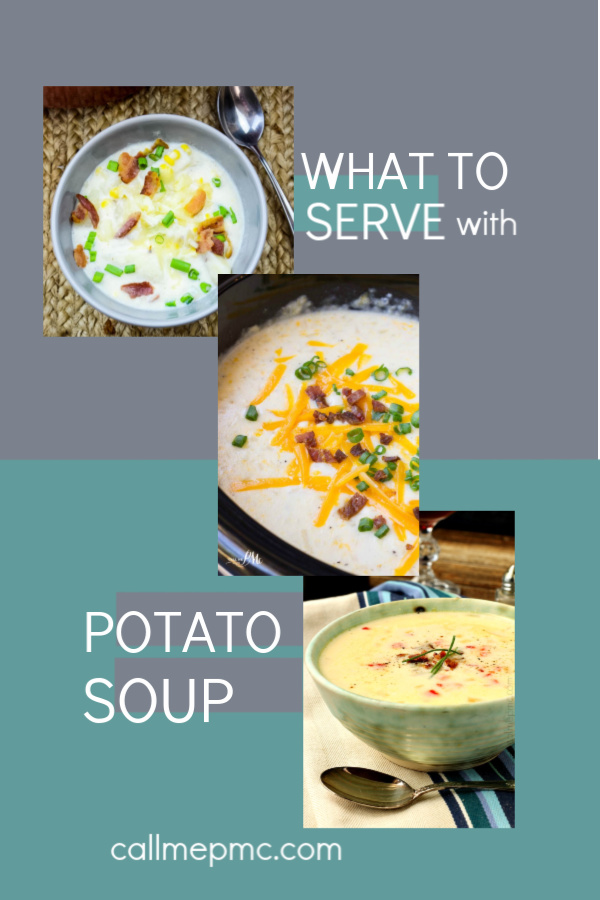 REMEMBER TO SUBSCRIBE TO Call Me Pmc Newsletter  FOR FREE AND RECEIVE FRESH RECIPE NOTIFICATIONS DELIVERED INTO YOUR INBOX! You may also want to join my Facebook Group, Call Me Pmc- Easy Recipes.
Shop this post
Here are my recommendations to serve with the aforementioned potato soup recipes. (Click the photo for the recipe.)
Finally, this post contains affiliate links. If you click the link and make a purchase I will receive a small commission at no cost to you. Visit all my recommended products at Paula's Picks on Amazon. Read my entire Privacy Policy here.
You can also find great recipes at Recipe Index or at Meal Plan Monday