20 Chicken Dinners in Less Than 30 Minutes
This post may contain affiliate links that won't change your price but will share some commission.
Chicken dinners in less time. Putting a nutritious meal on the table for our family is important, but few of us have time to spend hours on dinner every night. These quick and easy main dish chicken recipes are on your table in 30 minutes or less, bringing smiles to your family's faces! These recipes are quicker than driving to pick up fast food and a lot better for you.
Creating 20 chicken dinners in under 30 minutes each requires efficient meal planning, preparation, and quick cooking techniques. Utilizing versatile chicken cuts like boneless thighs or tenderloins can expedite cooking.
Also, check out Homemade Energy Bars and Thanksgiving sides to elevate your feast (not just sides for turkey!)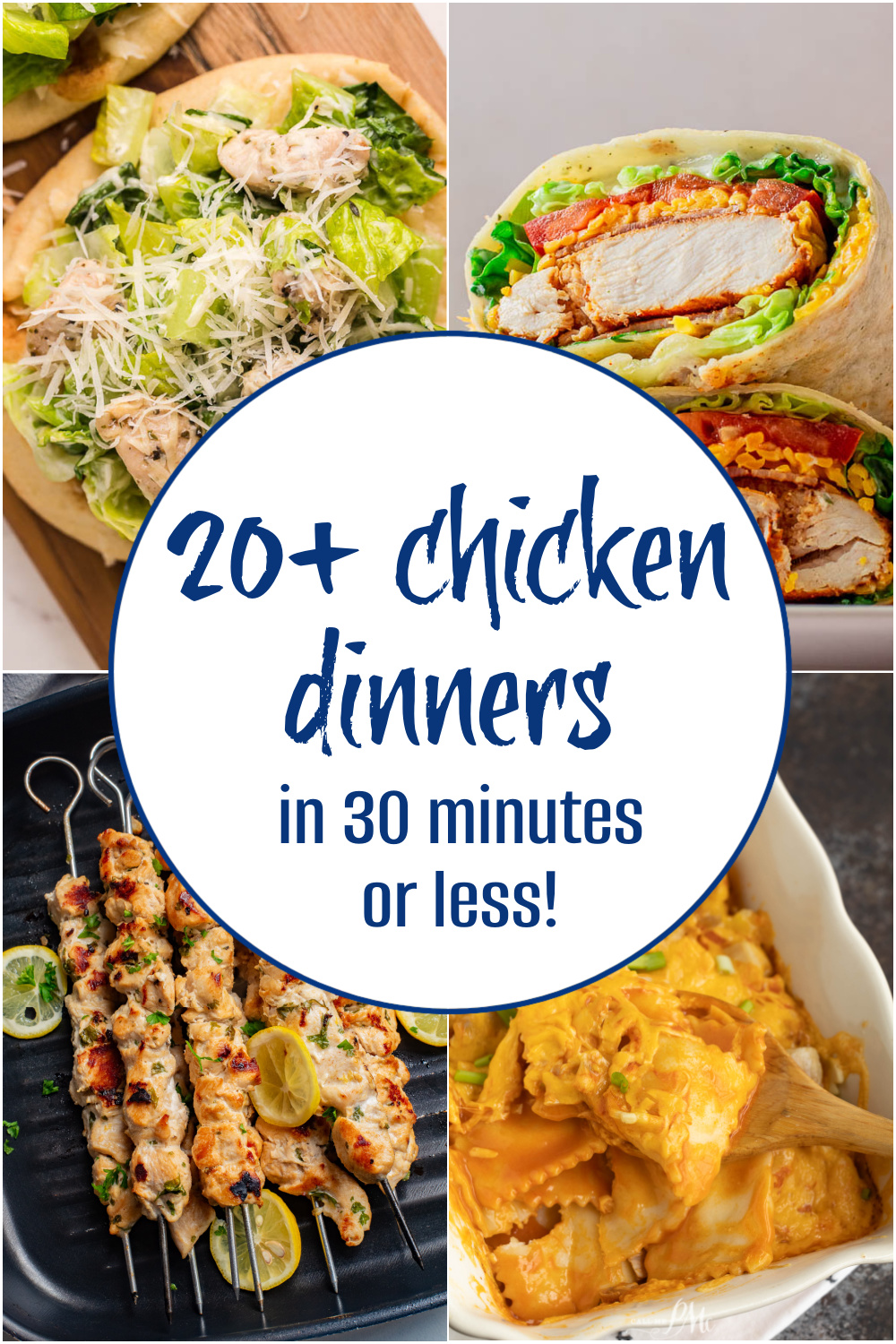 20 Chicken Dinners in Less Than 30 Minutes
Do you have 30 minutes? Then choose from our selection of 20 quick-fix Chicken Dinners from casseroles to salads and quesadillas. There is something for everyone!
Why use chicken? Chicken is a lean protein can easily make extra when you're cooking. Then use it on flatbread, in pasta, and on salad greens. Leftover chicken can also be used cozy soup and casseroles.
Efficiency lies in prepping ingredients beforehand, utilizing one-pan methods, and leveraging simple yet flavorful seasonings. Adapt recipes to personal preferences for a variety of quick, delightful chicken dinners in no time.
Whether you've got leftover chicken or you're starting from scratch and need some tasty dinner ideas, we've got you covered with this delicious roundup of the best chicken recipes.
Here's a blueprint for varied, swift chicken meals: