Football season is upon us. In my experience, you either love it or you hate it. Most of our friends love it, I do. I like the tailgating and I enjoy the game. Now, I do know a lot of ladies who don't enjoy football but,  they like tailgating. I enjoy tailgating more if we lose, but you know, I'm competitive. Honestly, you can't tailgate in The Grove and not have fun!
Tailgating is a huge production for us. I like to feed friends and I want everybody to like what I bring. I rack my brain for days sometimes, trying to think of really great dishes to take. I put together these collections of Tailgating foods as inspirations for myself and want to share. Today I put together the 36 Tailgating Recipes Brunch collection to make your (and my) tailgating easier!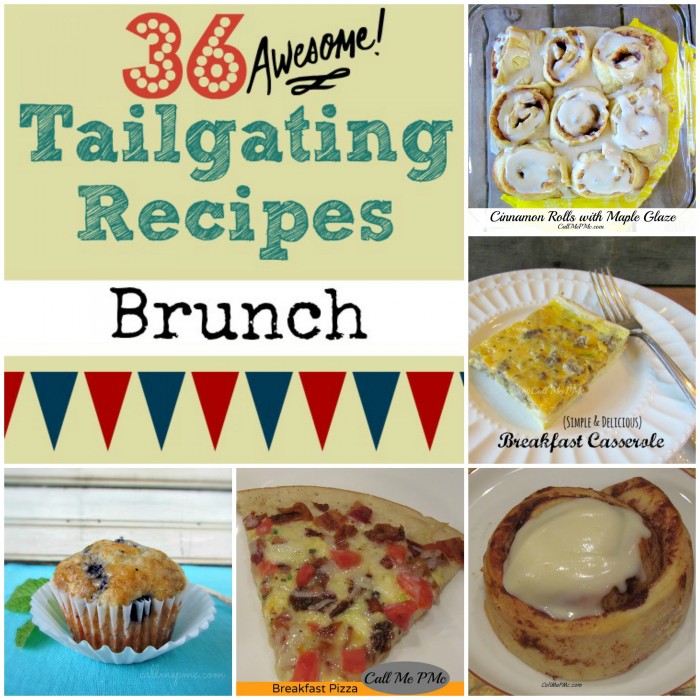 Last week I did a collection of tailgating recipes and featured dips.
Wonderful blogger friends who generously contributed to this post are: