Awesome Tailgating Dessert Recipes
This post may contain affiliate links that won't change your price but will share some commission.
Today I'm sharing Awesome Tailgating Dessert Recipes!
I'm getting super excited! Our first game is just one week away! It's an away game so I won't be making any of these fabulous desserts, but they'll be plenty of time for that later! All I have to do for this game is look pretty and cheer, not such an easy task when you're surrounded by 22-year-olds… the pretty part, not the cheering part.
These game day desserts will score a touchdown at any football party!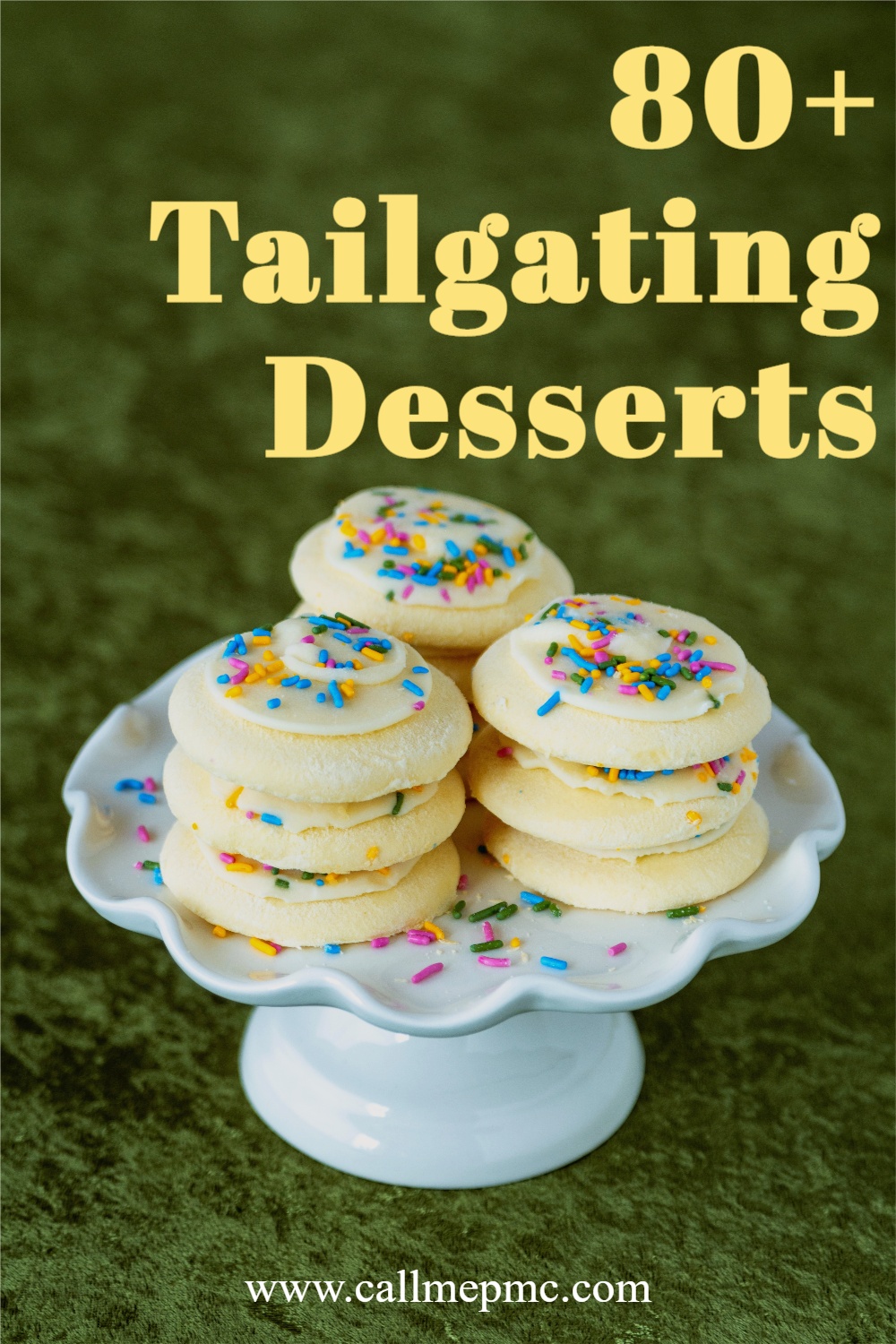 FOOTBALL TIME!
Do you watch football or tailgate? In the South, football is like going to church on Sunday, it's just something you do. On Saturdays, chances are you'll find most alumni on campus or in front of the TV cheering for their favorite team!!
Whether you tailgate on campus or in front of the TV at home, great food is a must. I commissioned some of the top bloggers on the web to share their best tailgating dessert recipe. You will find that collection below as well as these girls' awesome sites. All the recipes are:
Easy to make
Can sit at room temp
And, most important, doesn't require a utensil to eat! (Because, like, how would hold your drink?)
Don't miss any of my tailgating series, you can find them below:
32 Awesome Tailgating Recipes Dips
GENIUS TAILGATING RECIPES AND HACKS
Tailgating Cocktails and Tailgating Essentials Printable
Awesome Tailgating Dessert Recipes
Tailgating at football games is the ideal time to dive into all your favorite foods and that includes desserts! As well, if you're the chosen one to make the game day desserts, choosing desserts you can make a day ahead is smart. All these recipes can easily be made early.